India-US relations touched new heights following Prime Minister Narendra Modi's meeting with President Donald Trump with a lot of "key takeaways", Chinese official media commented on Wednesday.
It was the first working dinner with a head of government since Trump took over as the US president in January, a news analysis commentary in the state-run Xinhua news agency on Modi's US visit said.
Trump, who said he was a "true friend" of India, cemented ties that had deepened during former president Barack Obama's regime with substantial contributions by his predecessors George W Bush and Bill Clinton, it said.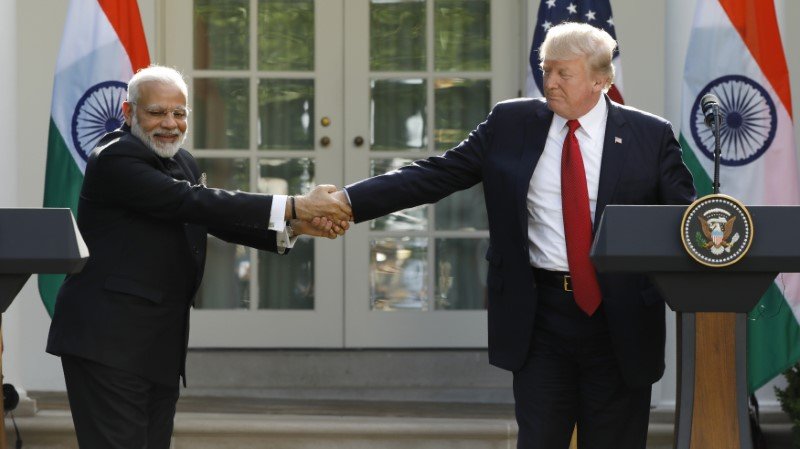 "While the meeting had been pegged as a "get to know each other" one by diplomats from both the sides, there were a lot of key takeaways for the two countries in the visit," it said.
"It is being seen incredible by experts keeping in mind the fact that New Delhi and Washington had a face-off earlier this month after President Trump rejected the Paris Agreement on climate change, accusing India of demanding money in exchange of implementing the pact.
"With his 'low on expectations' visit to the White House, Modi succeeded in winning endorsement of the US on some vital areas of interest for India. The most important of these was a joint agreement by both the countries to fight terror globally and what is being allegedly penetrated on Pakistan's soil," the report said.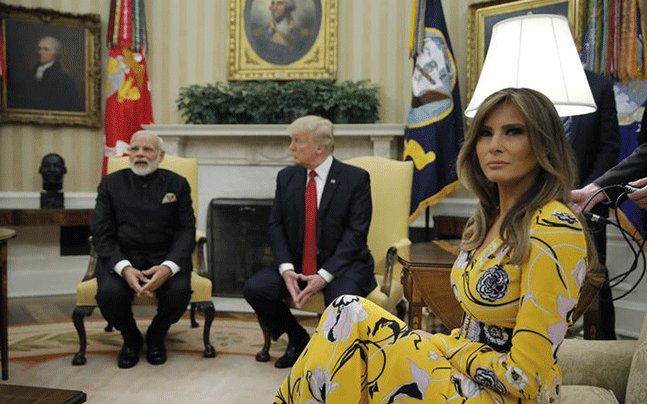 The two leaders vowed to ensure strong cooperation on terrorism. Trump also issued a message to Pakistan to "expeditiously bring to justice the perpetrators of the 26/11 Mumbai, Pathankot and other cross-border terrorist attacks perpetrated by Pakistan-based groups," it said.
Before this, the US declared terror outfit Hizbul Mujahideen's leader Syed Salahuddin as a global terrorist which India had long been seeking.
Besides terrorism, trade and economy also featured majorly in the meeting. To cement this, the US cleared the sale of predator Guardian drones to India in the wake of similar security interests across borders and sea, a first by a non-NATO country, the report said.
"On his part, Modi displayed pragmatism in the meeting by putting 'America first' rather than push for his 'Make in India' initiative and did not touch on issues of contention like the climate pact or the H-1B visa issues on which the Trump administration has made its conservative stance clear.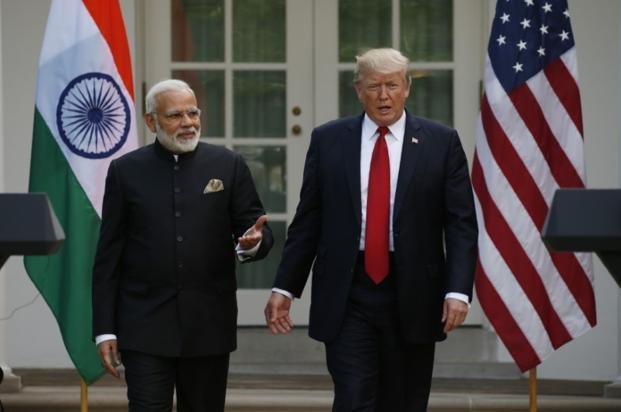 "This was a clear effort to break the ice with a government that is playing by its own rulebooks — the move seemed to have worked well for India, especially since President Trump spoke of cuts in trade deficit and boost for Indian service exports," the report quoted experts as saying.
In the US, Modi held talks with Trump during which the two leaders vowed to strengthen co-operation on terror.
India and the US also urged Pakistan to ensure that its territory is not used to launch cross-border terror strikes.
(Feature image source: Reuters)