Twenty one year old Farah Ann Abdul Hadi is Malaysia's champion gymnast. But despite having earned six medals in all at the South East Asian Games (including two gold), she is a subject of criticism and rebuke from Islamic clerics across the country.
Conservatives from all quarters have been denouncing her 'highly revealing' outfits such as leotards and for showing her ' Aurat ', an Islamic word for thighs and genitalia.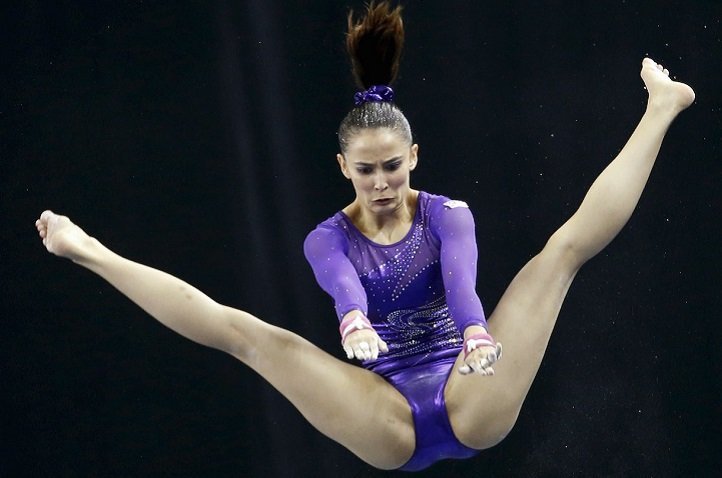 One such cleric named Harussani Zakaria expressed his strong disapproval in a local newspaper and said , "Gymnastics is not for Muslim women. It is clear that exposing one's aurat and the shape of one's body is haram (forbidden in Islam). If Muslim women want to participate in gymnastics, they have to find outfits which cover the aurat and this, in turn, might not be suitable for the sport."
That is not all. This gentleman had a 'diktat' for men as well. He said Muslim men playing football should have to wear shorts that cover their knees in accordance with aurat .
Roszida Kamaruddin, head of the female wing of the National Muslim Youth Association also shared similar views and said , "Women should not be stopped from sports, but they must prioritise the Islamic codes in sports."
She feels that there are many Muslim female athletes who have succeeded after adhering to Islamic codes and conducts.Thankfully, Malaysians have come out in full support of Hadi with Khairy Jamaluddin, Malaysian Minister of Youth & Sports, himself appreciating her victorious laurels.
In gymnastics Farah wowed the judges and brought home gold. In her deeds only the Almighty judges her. Not you. Leave our athletes alone.

— Khairy Jamaluddin (@Khairykj) June 12, 2015
The Malaysian Chinese Association (MCA) vice president Datin Paduka Chew Mei Fun also said that Hadi should be congratulated for winning six medals at the SEA Games rather than commenting about her clothes.
However, Farah Ann Abdul Hadi has remained undeterred throughout all these 'controversies'. She has thanked thousands of her followers for their love and support.
Thank you so much for all the support. I appreciate it so much. Love you all

— Farah Ann Abdul Hadi (@farahannhadi) June 13, 2015
Here is a glimpse of her wonderful gold medal winning performance at South East Asian Games, 2015.
We hope she continues to bedazzle the world with her spectacular performances.
Feature image source: The Malaymail Online , Hcbluksukan