Standing on one leg, with folded hands above his head and chanting shlokas, a 63-year-old man today held a novel protest against the the city corporation's decision to relocate a temple.
Durai Balan, clad in a saffron dress, stood in 'penance' from 7 am at the Vinayaka Temple in Gandhipuram, which is to be relocated to pave way for construction of a flyover.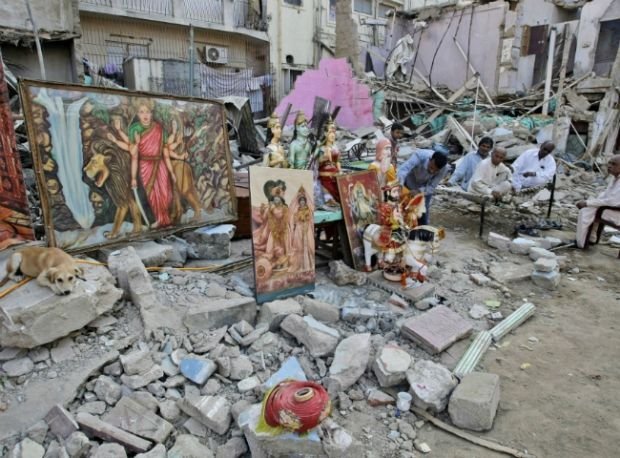 He ended his protest at 12 noon, standing for nearly five hours on one leg, chanting slokas.
Balan later said he will stage the protest again till his voice was heard and the administration dropped the plan for relocation.