Prime Minister Narendra Modi clearly remembers the macabre incident that had happened 31 years ago on November 2 — the anti- Sikh riots. And he is determined to not let the Congress or the people of India forget it either.
At a rally in Purnea, Bihar, Modi hit back the opposition party Congress for talking about rising intolerance in the nation when the 1984 riots happened under their watch.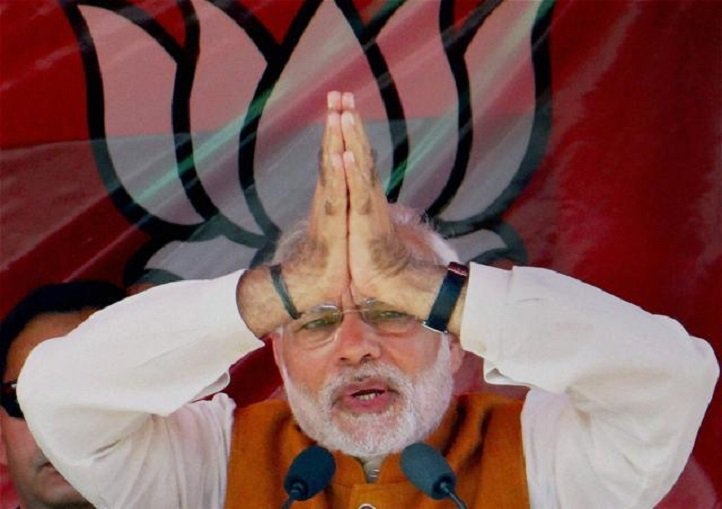 " Today on November 2, Sikhs were massacred. Sikhs were murdered in Delhi, across India. There were serious allegations against Congress leaders… and on the same November 2, Congress is giving a lecture on tolerance. This does not suit them… The tears of the families of those Sikhs have not yet been wiped," said Modi at the election rally, as reported by sources of Business Standard .
Congress has no right to talk about tolerance after 1984 anti-Sikh riots; they are enacting a drama: PM Narendra Modi.

— Press Trust of India (@PTI_News) November 2, 2015
Modi's remarks were probably in response to Congress President Sonia Gandhi comments on rising intolerance in the nation.
" Organisations and people of a particular ideology are spreading it to divide people. We are under no illusion that it is an accident. The hate, violence and petty mindedness is being unleashed as part of a predetermined plan. We will not allow such a diabolical design to succeed… It will shake the country's foundations. We are ready to fight the battle," she said at a ceremony where she presented Indira Gandhi Award on Saturday .
Sonia Gandhi and Rahul Gandhi are also expected to meet President Pranab Mukherjee this week regarding this (intolerance) issue, as reported by The Times Of India .
Many icons and public figures have mentioned their concerns about intolerance in India. Some have even returned their awards to make a standpoint while others like Vidya Balan debated that the honour is by the nation and not the government .
Today in an interview with Rajdeep Sardesai, even actor Shah Rukh Khan said ," I do think there is intolerance. There is extreme intolerance ."
But the bigger question is that perhaps both incidents are just as cringeworthy. The politicians are playing their usual blame game while ignoring the true concerns of people. This goes beyond winning a few votes or even an election. This is much bigger and may it dawn upon them all.