Religion came in the way of love yet again as a couple tried to commit suicide at the Taj Mahal. Belonging to different religions (the boy being a Hindu, the girl a Muslim), their respective families were opposing their union and hence, fed up of all the trauma, they decided to enter into a 'murder pact' and slashed each other's throat with a blade, meters away from the monument. They were rushed to the hospital by the staff of the divisional forest office. As reported by The Times Of India , their condition is said to be critical.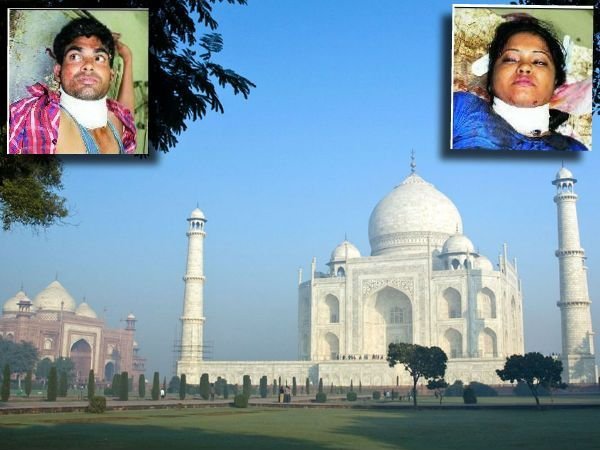 Rajveer Singh from Dehradun and Shabnam Ali from Karbala, Agra were frustrated that their respective families weren't approving their relationship. They tried talking to their families and even got the spiritual leaders to talk to them but to no avail. Finally, they took the extreme step in sheer frustration.
The girl's family reached the hospital in the evening and said they had no problem getting the two married. The only thing that bothered them was Rajveer's unemployment, a claim Rajveer promptly refuted.
Meanwhile, police has lodged an FIR of attempt to murder against the lovers.