New Delhi: Delhi Police's Crime Branch has alleged that the administration of Jamia Millia Islamia, where missing JNU student Najeeb Ahmad was reportedly last seen, is not cooperating in the police investigation. 
On Wednesday, the Crime Branch team had revealed that it has traced an auto driver who said he had dropped Najeeb at Jamia Millia Islamia. However, sources privy to the probe said the Jamia administration hasn't shared the CCTV footage. 
"They aren't cooperating with us. They haven't yet shared the CCTV footage with us," a Crime Branch source told PTI on Thursday.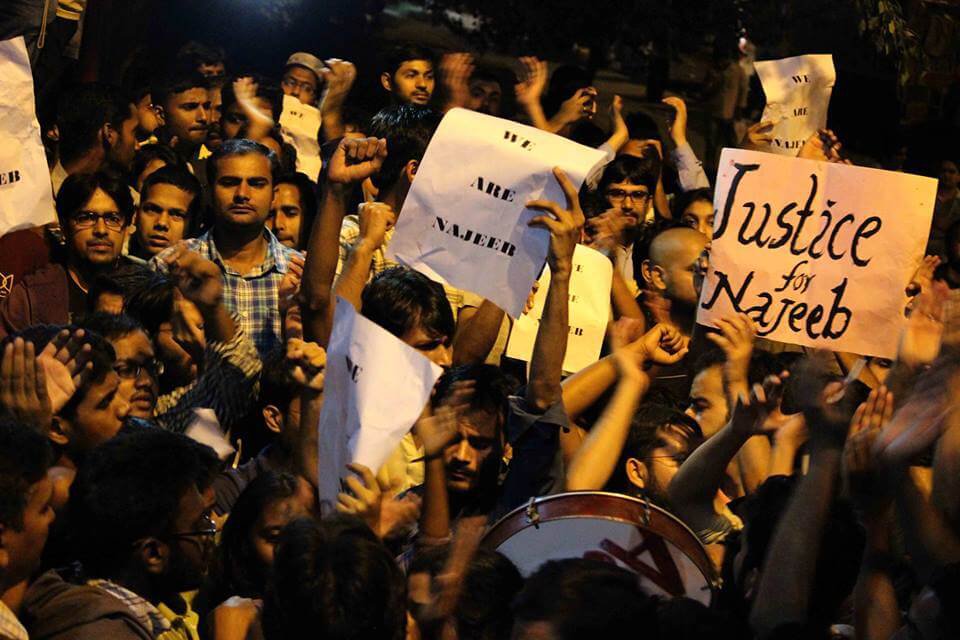 However, Jamia authorities said there's no reason for them to "not cooperate" with the investigation. 
"We don't have any problem in sharing information with them. It needs a procedure and modalities need to be worked between the two institutions. We don't know why is Crime Branch spreading such kind of rumours," Jamia spokesperson, Saima Saeed told ScoopWhoop News. 
Police had also said that Najeeb had hailed the auto himself and he wasn't accompanied by anyone when he left the JNU campus thereby ruling out the theory that he was kidnapped.
Also on Wednesday, Delhi Police Commissioner Alok Kumar Verma also approved the increase in the reward amount from Rs 2 lakh to Rs 5 lakh owing to the "sensitivity" of the matter. 
Najeeb had gone missing on October 15 following an on-campus scuffle allegedly with ABVP members the night before. Earlier, Delhi Police had sent a team to Darbhanga, Bihar following inputs that Ahmad was sighted there.
JNU students and teachers have been leading a movement alleging inaction on administration and Delhi Police's part in tracing the missing student. 
(With PTI inputs)
Feature image source: PTI