Are you dissatisfied with your government's actions and policies? Do you sometimes feel like critiquing your elected representatives and politicians? Do you believe that you can openly criticise the red-tape thanks to your right to freedom of speech and expression given by the Constitution?
Well, then get ready to cool off your heels in jails as the Government of Maharashtra has 'empowered' its police to invoke the outdated colonial Section 124-A and book anyone who criticises the government under sedition.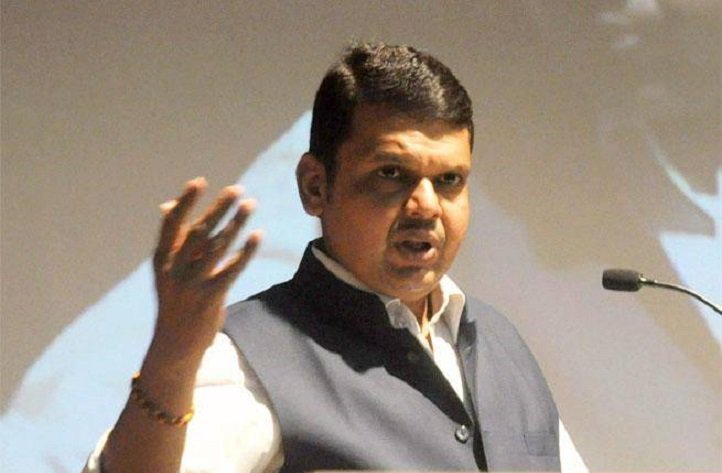 A government circular, containing these guidelines, says the sedition clause can be invoked against "whoever, by words, either spoken or written, or by signs or by visible representation, is critical of politicians, elected representatives belonging to the government".
"Powers to invoke different Sections of IPC are with the station officer. Government can issue guidelines, hence, we have done so to avoid confusion among different police stations," said Additional Chief Secretary (Home) KP Bakshi. However, people using legal methods to 'bring in change' without hatred and contempt will be spared.
The opposition parties have raised the usual hue and cry over the issue. Leader of Opposition in Legislative Council, Dhananjay Munde of NCP, called it an emergency-like situation while Congress leader Narayan Rane says his party will file a court case against the directive.
For all those who are unable to figure out why such a big deal is being made about this issue, here is a brief explanation: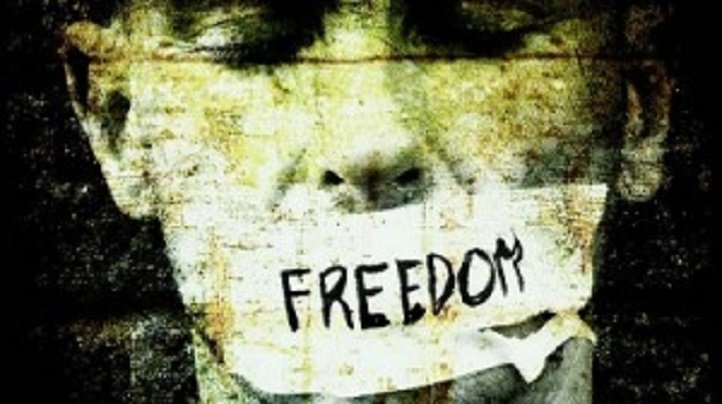 A representational image: YouthKiAwaz
The centuries-old Section 124-A of the Indian Penal Code was incorporated way back in 1898 in British India though it has been amended few times.
The act says whoever, by words, either spoken or written, or by signs, or by visible representation, or otherwise, brings or attempts to bring into hatred or contempt, or excites or attempts to excite disaffection towards, the Government established by law in India, shall be punished with imprisonment for life, to which fine may be added, or with imprisonment which may extend to three years, to which fine may be added, or with fine.
The draconian act was then purposely incorporated to clamp down on India's freedom struggle in which many freedom fighters were booked. It is a matter of utter dismay and shock that the Maharashtra government has brought back this act from the dead just to keep a tab on its own citizens. Not to forget, the several previous occasions where social activists like Arundhati Roy, Binayak Sen and Narayan Sanyal were booked under sedition for waging a war against the state. Even cartoonist Aseem Trivedi was sent to judicial custody in 2012 for his seditious cartoons about Indian parliament and national emblem.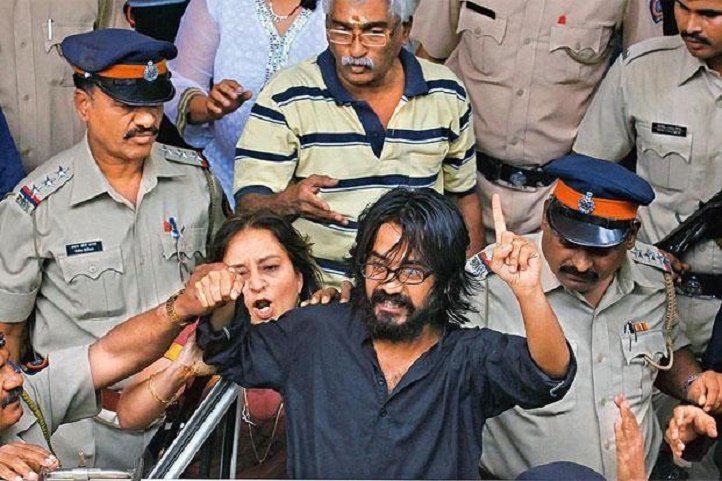 The directive has undoubtedly set a very dangerous precedent in the times when freethinkers, writers and speakers are routinely attacked by fringe elements for their independent thoughts and ideas.
A totalitarian regime like China which owns and controls the thoughts and ideas of its people can relate to such a directive. And so can a dictatorial monarch in which the subjects are bound to praise its ruler no matter what. But the world's biggest democracy which proudly talks about freedom of speech and expression cannot justify such actions no matter what.