According to fresh tallies, fourteen people have died as a result of a blast that ripped through a train carriage on the Saint Petersburg metro yesterday.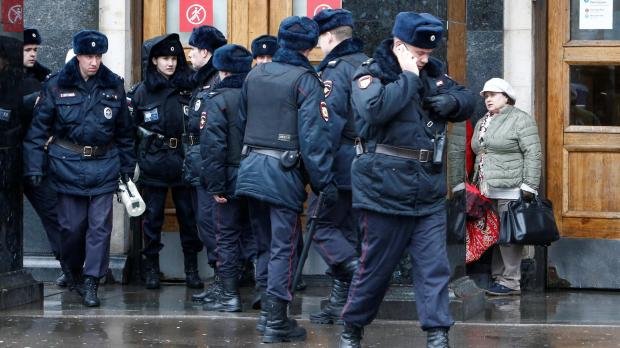 "We can state today that 14 people have died," Veronika Skvortsova, Russia's health minister told journalists, adding that 49 people are still hospitalised after the explosion on Monday afternoon. Anti-terror authorities had earlier reported a death toll of 11. 
Videos of the blast and of the period after showed injured people lying bleeding on a platform, some being treated by emergency services. Others ran away from the platform amid clouds of smoke.
A huge whole was blasted in the side of one carriage with mangled metal wreckage strewn around the platform. Passengers were seen hammering at the windows of one closed carriage.
According to reports in AFP, the attack was carried out by a suicide bomber from Kyrgyzstan. 
Kyrgyzstan security services said today that the "suicide bomber" was named Akbarjon Djalilov, and that he was a naturalised Russian citizen born in southern Kyrgyzstan in 1995.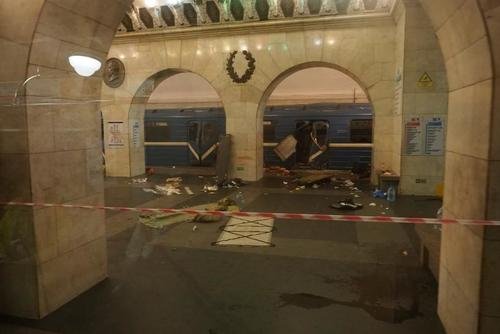 "He is a citizen of Russia," spokesman Rakhat Sulaimanov told AFP in Bishkek, adding that Kyrgyz security services are "in contact with Russian security services." 
Russian authorities have not commented on the alleged bomber's identity. 
There was no immediate claim of responsibility for the explosion, which comes after the Islamic State group called for attacks on Russia in retribution for its military intervention in Syria against the jihadists. 
(With inputs from AFP and Reuters)
Feature Image Source: Reuters