There are many ways to deal with an animal, particularly a wild one, that is troubling you. But someone from Mumbai has done the worst possible thing to deal with a monkey that was troubling a suburban neighbourhood. They threw acid on the primate. 
The rhesus macaque succumbed to its injuries on Saturday morning after being attacked with acid by unknown persons in Bhandup (west) near Mumbai, as reported by The Times of India.
(Warning: The next photo is graphic in nature.)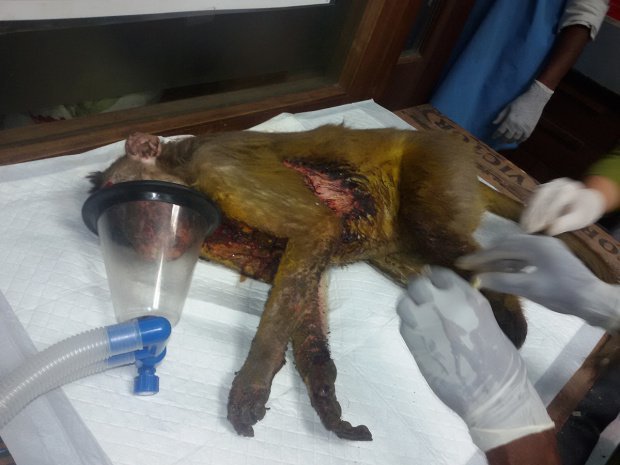 So why was the monkey attacked?
Apparently, a few residents of  Bhandup, Mumbai felt that the monkey was intruding into their space too much. So they complained to the forest department and demanded the relocation of a group of monkeys.
Unfortunately, their requests were not entertained. That's when they decided to take matter into their own hands by unleashing cruelty on the poor creature and threw acid on it. As a result of the attack, the monkey suffered deep burn injuries on face and chest and was in agonizing pain.
What happened next?
Activist Pawan Sharma of Resqink Association for Wildlife Welfare (RAWW) told TOI: 
"Around a week ago we had received a few calls from Tulsipada area of Bhandup that a monkey was roaming around in that area. A few days later, someone called up to inform that a monkey was badly burnt. Only on February 16, we could manage to spot and rescue the poor animal for medical aid."
The animal was then immediately taken to Thane SPCA, and was later treated by Dr Deepa Katyal who tried to administer IV (internal fluids), but due to massive injuries it died a painful death on Saturday.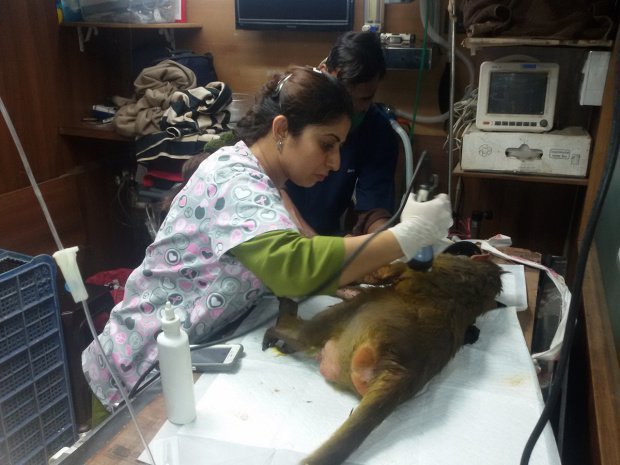 Animal activists have now said they will approach the police over the cruelty shown to the animal. 
Later, The Humane Society International (HSI-India) announced a reward of up to Rs 50,000 for any information leading to the identification, arrest and conviction of the persons responsible for the incident, says this DNA report.
Talking to DNA, HSI managing director NG Jayasimha said,
 "It's unfathomable that an innocent, defenseless monkey was subjected to this suffering. These incidents expose the violent nature of human beings. It's high time we stop such actions. Such perpetrators must be brought to the book, so that we can set a precedence for future wrong-doers." 
This shocking case is also being dubbed as the `shame of Bhandup' by activists on social networking sites. 
(Feature Image Source: RAWW)