Juan Martin del Potro hailed his stunning Olympic Games triumph over world number one Novak Djokovic on Sunday as one of his greatest victories.
Del Potro, the 2009 US Open champion who was pushed to the brink of retirement after undergoing a series of wrist operations, downed the top seed 7-6 (7/4), 7-6 (7/2).
The giant Argentine had also defeated the 12-time major winner in the bronze medal match at the London Olympics in 2012.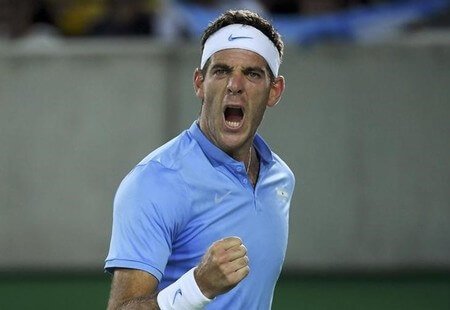 Both players embraced at the net and wept at the end of their centre court duel, played out in front of a raucous Argentine and Serb crowd.
"It was an amazing match for me. I didn't expect to win tonight as I know the situation with my wrist," said the 27-year-old del Potro who hit more than 40 winners, virtually all off his forehand.
"My forehand was great and I hit it as hard as I could."
Del Potro, now ranked at 145 in the world after being number four in 2010, said Sunday's win was more special than his victory at the 2012 Games.
He had his first operation in 2010 but more followed in 2014 and 2015 when he played just six events.
"This victory is bigger than last time because I know how tough it was to come back from three surgeries," he said.
"Tonight I played one of the best matches of my career."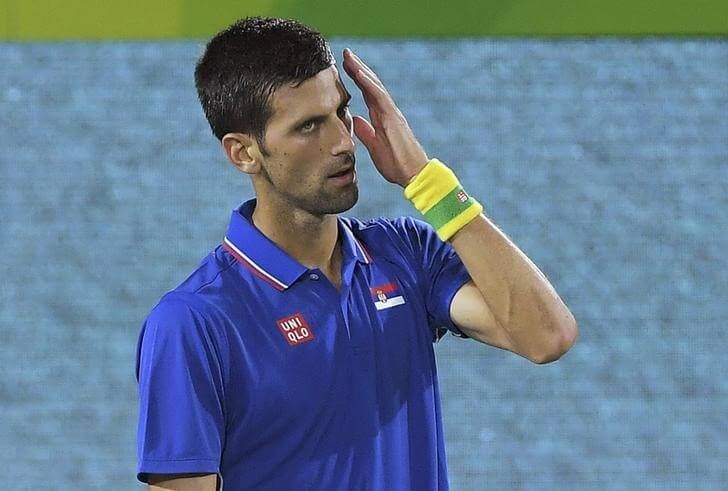 "Novak is a great champion on and off the court. He's a great guy and he said some kind words to me at the end."
Del Potro started the day by getting stuck in an elevator for 40 minutes at the athletes village where he had to be rescued by the Argentine handball team.
But that inconvenience did not shake the Argentine out of his big-hitting stride as he shocked the top seed to set up a second-round clash with Portugal's Joao Sousa.
"Delpo was the better player and he deserved to win. That's sport," said Djokovic whose Olympic singles record is stalled at a bronze from Beijing in 2008.
"In the decisive moments, he just came up with some extraordinary tennis and I have to congratulate him.
"It's very sad and disappointing to go out of the tournament this early but I am glad that a good friend of mine, who has struggled with injuries, has won."
Djokovic, who completed the career Grand Slam at the French Open in June, admitted it was tough to take.
"It's one of the toughest losses in my life and career. The wounds are still fresh."