Noida: The family of seven-year-old girl student Ghazal Yadav who died following complaints of headache in a Greater Noida school has alleged that "the delay in hospitalization by hospital authorities" led to the death of their child.
On Friday, a team of forensic experts from Uttar Pradesh police investigated the CCTV footage of the DPS World School in Greater Noida after police registrated an FIR against the school on Thursday.
During the examination of the footage, police investigators found Ghazal complaining to a school official of headache on Tuesday afternoon during a prize distribution and photo ceremony. In the morning, Ghazal had participated in the non-combative Karate show-off session along with 56 students.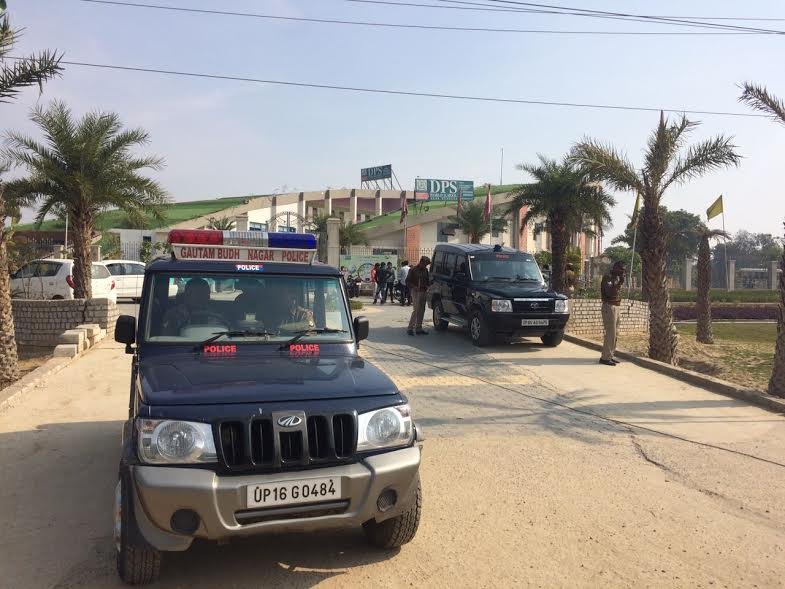 The CCTV footage – seen by ScoopWhoop News – shows Yadav walking out of her classroom along with a teacher at 12:44 PM on Tuesday and then being taken to hospital at 1:10 PM.
"The delay of 25 minutes took the life of my daughter. Why didn't the school rush her to hospital if she complained of headache?," alleged Lal Chand Yadav, Ghazal's father after watching the CCTV footage.
"Ghazal's classmates told us she had complained to her Karate teacher about headache but he stressed on finishing the prize ceremony first," Yadav added.
While talking to ScoopWhoop News, the Karate teacher Kanhaiya Kumar trashed the allegations.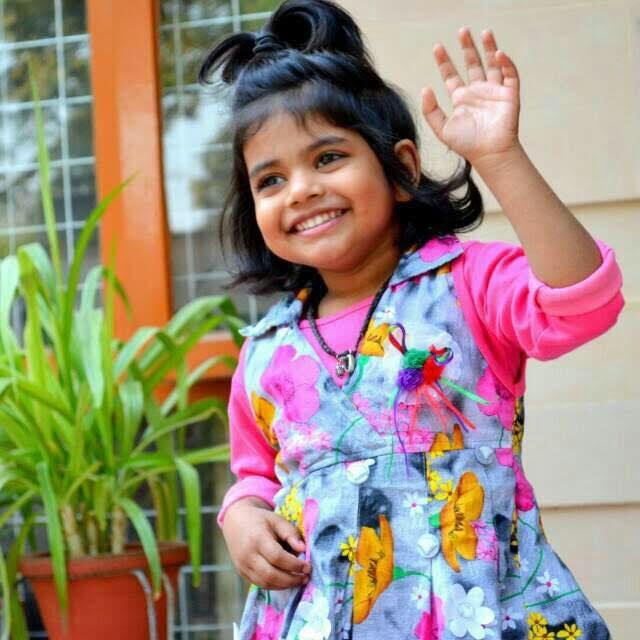 "She didn't complain to me at all. Even during the prize ceremony she looked happy. We also clicked a video of every child receiving his/her award. She loved Karate and was very enthusiastic about it," Kumar, a Diploma holder in Karate who joined the school in August, said.
According to Ghazal's father, his suspicion over Ghazal's death rose when he saw her lips swollen during her funeral rites.
While the case is giving tough time to investigators due to the lack of medical evidence, the family and school authorities on Friday traded allegations over the motives of a letter, handwritten by the school administrator following Ghazal's death at Kailash Hospital in Greater Noida.
Signed by Ghazal's father, the letter – a copy of which is possession of ScoopWhoop News – states that the family doesn't want any "autopsy on Ghazal's body or any legal action" in the case.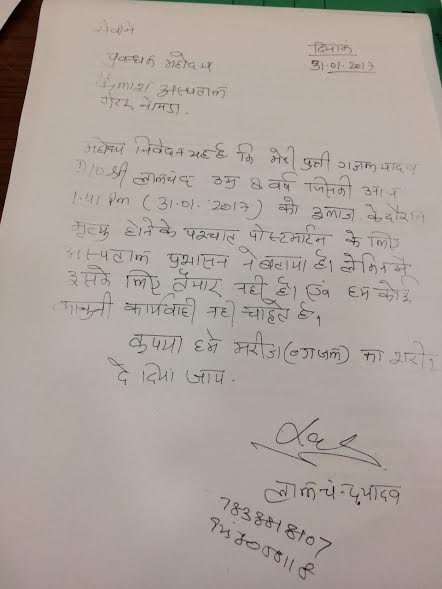 "I was in a very disturbing situation when the letter was brought to me. I only read about the 'no autopsy' part of the letter," Yadav, who works at a private company, claimed.
The school administrator Dr Satinder Sharma said he wrote the letter after doctors and management officials at Kailash Hospital told him to do so.
"The hospital administration said either they had to inform police or the family has to give a written consent that they don't want any police action or post-mortem to take the body home. Since Yadav was not in a position to write a letter, I wrote the letter in front of him after doctors dictated it to me. I also made Yadav to read it multiple times and then only he signed it," Sharma told ScoopWhoop News.
Yadav said he doesn't know "how and when the letter was written."
When contacted, Kailash Hospital Management Adminstrator Dr Sushil Varma agreed the hospital follows the written-consent approach, but said "the hospital was not involved in the drafting of the letter."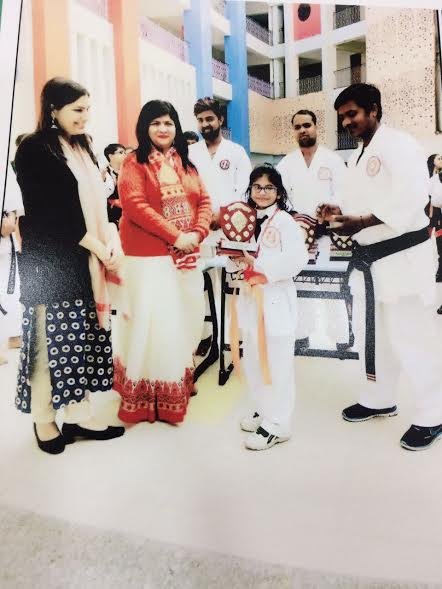 "It's done on mutual consent. Ghazal's father and school administrator Sharma together decided that they don't want post-mortem or police action in the matter. Most importantly, father's consent was important, when we got that, the body was handed over to them," Varma told ScoopWhoop News.
School Principal Jyoti Arora said the school had "no role in the letter" as alleged by the family.
"It was part of the hospital's own process. If her father had agreed for the post-mortem nobody would have stopped that. It was Yadav who said he doesn't want it on his daughter," Arora said.
To the allegations of delay in her treatment, Arora said the school has "competent and qualified consultant who treated Ghazal initially at the school."
"We thought she has headache due to hunger, so we have her Frooti and biscuits. When her headache became severe, the school decided to hospitalize her," she said. 
According to Arora, Ghazal, who wore spectacles, had once fainted in the school prior to Tuesday's incident and had often complained of headache to her teachers.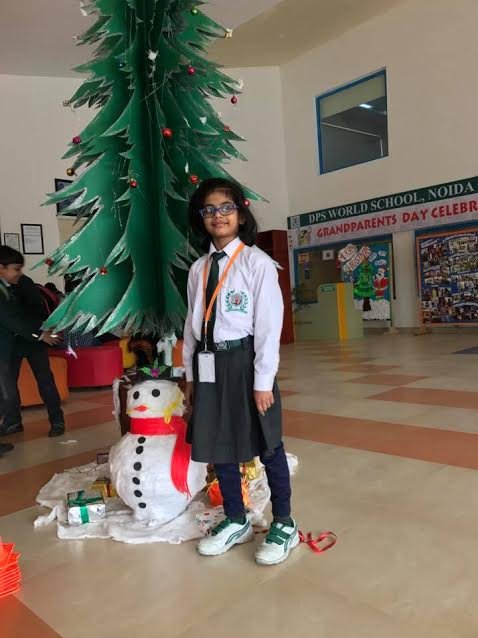 "We even advised her family to give her nutritious food and ensure proper diet to her," Ghazal's class teacher Charu told ScoopWhoop News.
The family doesn't deny Ghazal's headaches, saying "everyone has headache one or the other day."
"We just want to know how she died. It will give us a sense of closure," Ghazal's uncle, Shanker Yadav said.
Police is likely to question Ghazal's classmates and their parents in coming days.
Feature image source: ScoopWhoop/Special Arrangement