The Delhi Assembly on Wednesday adopted a resolution against "police brutalities" on JNU students, who had tried to take out a protest march on the first death anniversary of Dalit scholar Rohith Vemula. 
It demanded that the Ministry of Home Affairs initiate action against the officers responsible for such "inhuman attack". 
The resolution, moved by AAP MLA Somnath Bharti, was adopted by voice votes on the last day of Winter Session of the Assembly. The House strongly condemned the brutal assault by personnel of Delhi Police and para-military on the students and youth, who took out peaceful protest march from Mandi House to HRD Ministry on Tuesday seeking justice for Hyderabad University student Rohith Vemula.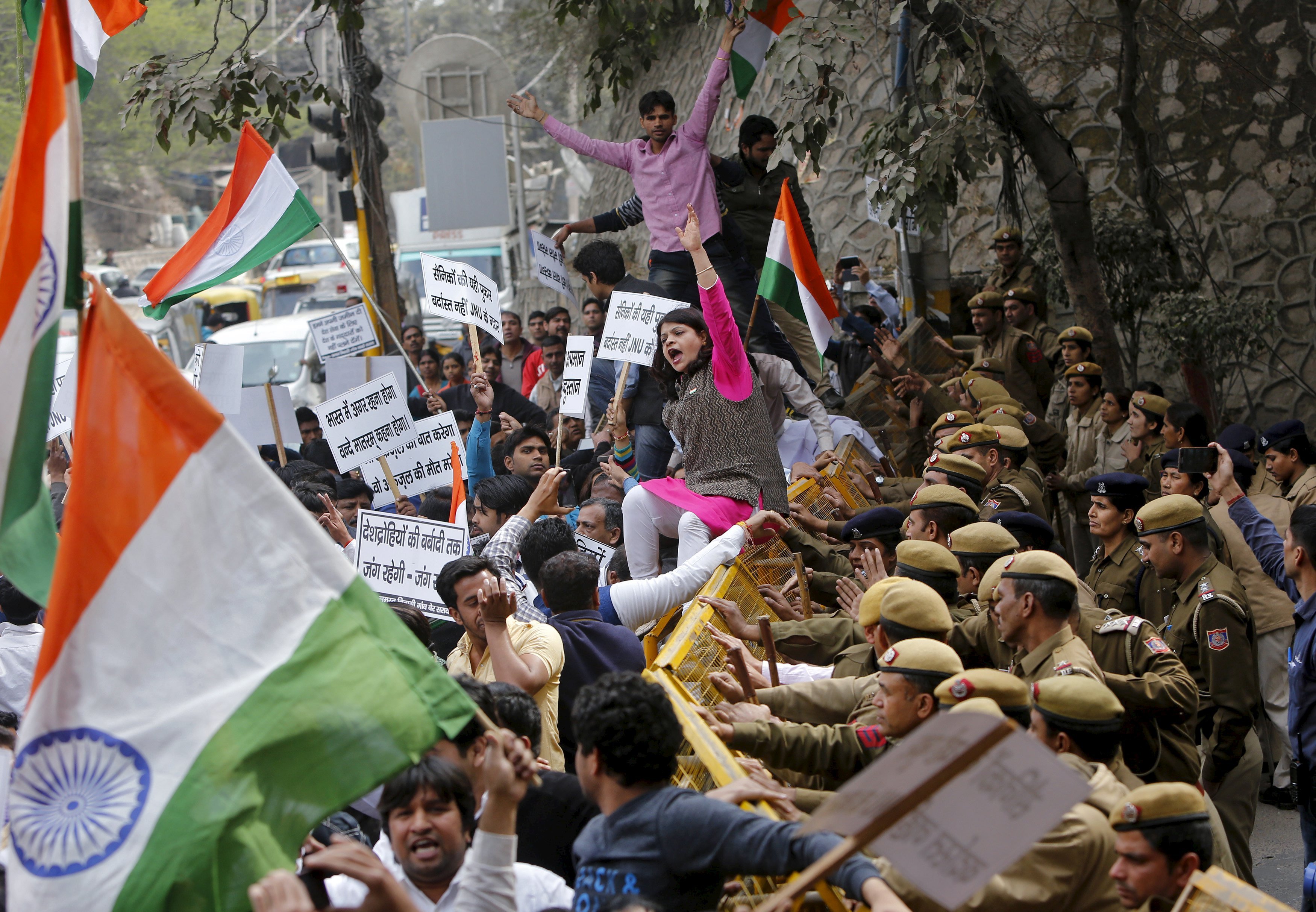 Rohith had committed suicide over alleged caste based discrimination on January 17 last year. 
"The House strongly condemned manhandling of girl students by male police personnel…it demands that the Ministry of Home Affairs, Government of India initiate immediate action against the officers responsible for such inhuman attack on innocent protesters from JNU and other institutions," the resolution stated. 
The resolution was adopted after a short discussion on the issue during which AAP legislators accused BJP and the Narendra Modi government of being "anti-Dalit". 
Condemning the police action against the students, Deputy Chief Minister Manish Sisodia said the concerns raised by the legislators was a serious matter and the AAP government will speak against it. 
"Everybody has a right to hold non-violent protest. If students, especially Dalits are assaulted for holding protests, it will not be tolerated," he said.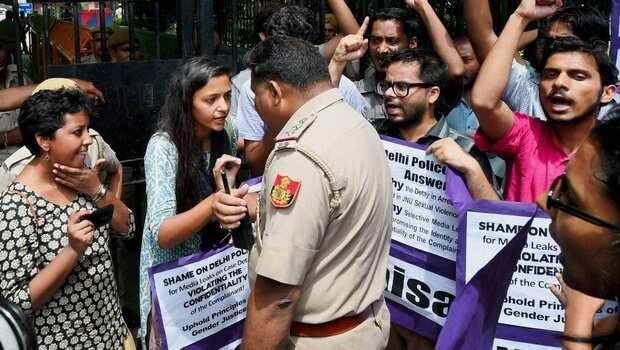 The House also witnessed a din over remarks made by leader of opposition Vijender Gupta, which led to treasury benches members stepping into the well and demanded an apology from the BJP leader. 
Gupta alleged that the Delhi government was not serious about welfare of Dalits and accused it of politicising the issue. 
"It (AAP government) has misused Rs 900 crore of labour welfare funds by illegally diverting it. Most of it was to be spent on welfare of downtrodden. It has led to denial of admission in schools to thousands of poor and deprived children. 
"The government has also failed to recover funds meant for Dalit welfare diverted by the previous government," he alleged. 
Feature image source: PTI/Representational Image