Delhi Dynamos FC put up a gallant show before going down 0-1 against West Brom in what was the first instance of an Indian Super league outfit taking on an EPL side on their home ground.
Watched by a large contingent of local Asian supporters at the Hawthorns Stadium, Dynamos underlined their preparedness for the upcoming Hero ISL back home with an impressive outing.
The Lions showed grit and determination while taking on their much fancied opponent who fielded majority of their first team squad including the likes of Mohamed Sissoko, Maruane Chamakh, Craig Dawson, Jonas Olsson and Rahis Nabi, youngest of the Nabi brothers.
The match also saw the debut of a few players with West Brom naming new recruits Nacer Chadli and Robson Kanu in the squad, while the Delhi Dynamos second marquee player Ruben Gonzalez and Samir Nabi made their debut for the Lions.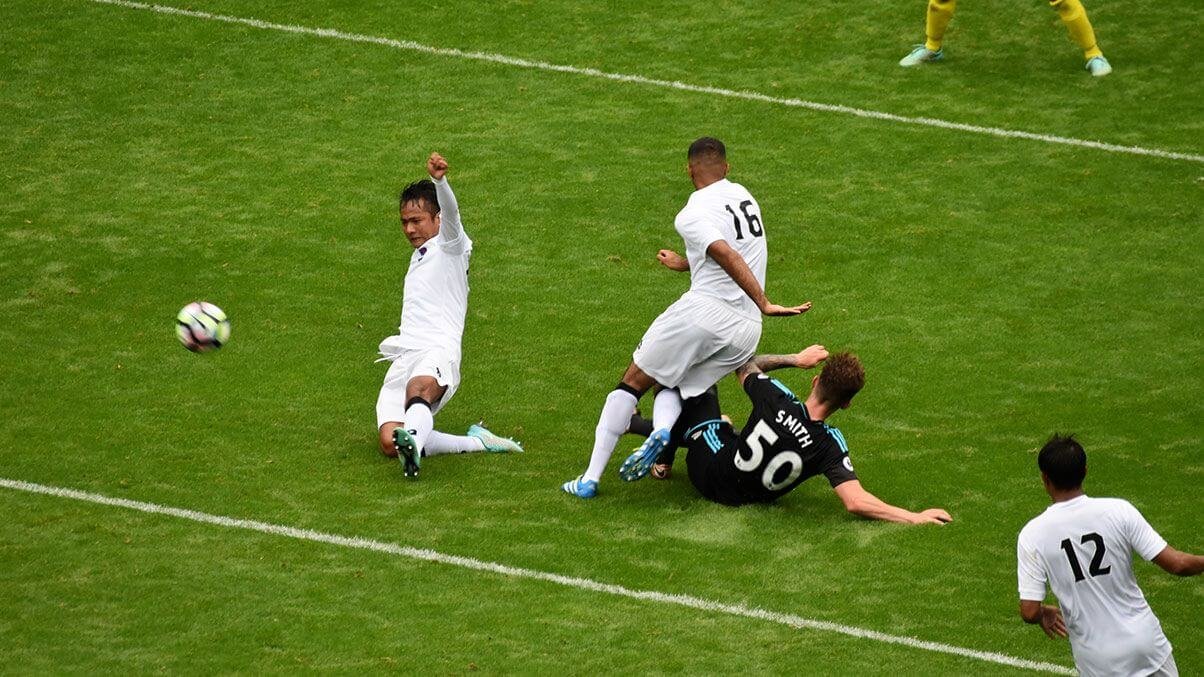 Dynamos head coach Gianluca Zambrotta said, "It's been a good pre-season so far and the team has gelled in well. Even though a few players have been with us for a few days, they showed good understanding on the pitch, which puts us in good stead. The team put up a great show particularly the defenders and I am quite satisfied with the performance."
West Bromwich started off well taking the attack right to the Delhi Dynamos from the initial minutes of the match with Kane Wilson coming close to scoring a goal in the ninth minute when he drilled a shot narrowly wide off the post from inside the box.
Delhi Dynamos' first shy at the goal came in the 30th minute when right back Rupert Nongrum got into a comfortable position inside the box on a cross from the left flank, but fired his shot high and wide off the target. It was a to and fro action for rest of the first half with both the teams trying to conjure moves from the wings, but failing to create anything special in the final third.
Just ahead of the break, Chadli had almost scored but for an excellent reflex save by Toni Doblas.
After the change of ends, West Brom launched an early attack with Phillips again at the helm of affairs. He had almost put his name on the scoresheet with a stinging shot only to be blocked by Soram Poirei, who came on as substitute for Toni at the half time.
The Baggies started getting into their comfort zone as the match progressed, with their midfielders linking well to create problems for the Delhi Dynamos, but a robust performance from the defenders saw the ISL side stay afloat in the match.
West Brom broke the deadlock in the 64th minute through James Smith, whipping in a wicked pass from Phillips from a close range to break the Dynamos defence.
Feature image source: Delhi Dynamos Facebook