In a surprising development on Thursday, Delhi Lieutenant Governor Najeeb Jung submitted his resignation to the Ministry of Home Affairs. 
Jung also thanked Prime Minister Narendra Modi for all the help and cooperation he received during his tenure, a statement from Raj Niwas said.
He also thanked Delhi Chief Minister Arvind Kejriwal.
TV reports said Jung has quit citing "he was tired" and wanted to "break free."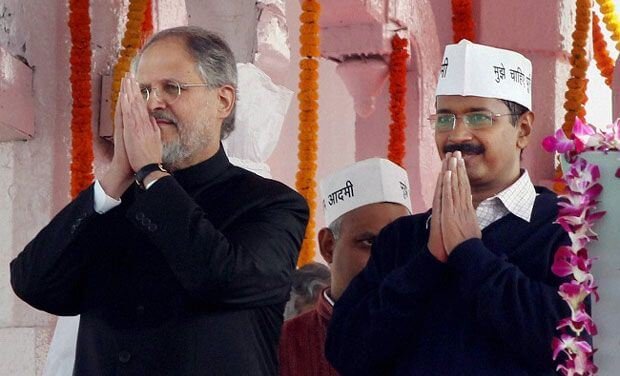 There's no official word whether his resignation has been accepted or not. 
Hinting that the "jung" against central government will carry on, AAP leader Kapil Mishra wished success to Jung in his future endeavors. 
जंग साहब को भविष्य की शुभकामनाएं। कठपुतली की डोर जिसके हाथ में उन्हें भी सद्बुद्धि दे ईश्वर।

जंग साहब के बाद भी जंग जारी रहेंगी क्या?— Kapil Mishra (@KapilMishraAAP) December 22, 2016
A former Vice-Chancellor of the Jamia Millia Islamia University, Jung was appointed as the LG of Delhi in July 2013. An IAS officer of 1973 batch, Jung was the 20th Lieutenant governor of Delhi.
During his tenure, Jung was at the centre of a political firestrom between Aam Aadmi Party chief and Delhi Chief Minister Arvind Kejriwal and BJP-led central government. In the two years of AAP government, there were recurring face-offs between Jung and Kejriwal over the appointment of bureaucrats in the national capital. 
Reports said Jung is likely to return to academics. 
Feature image source: PTI/File Photo