Earlier in the day, news had emerged that 10 terrorists have entered India via Gujarat.
Now, an NDTV report says the terrorists may have sneaked into Delhi.
The capital city and its surrounding areas are on high alert.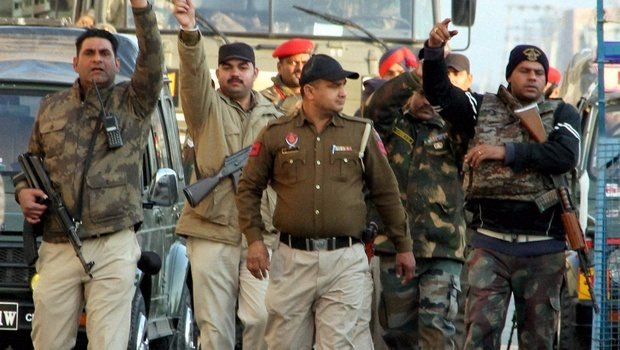 The report cited sources in the security agencies saying the terrorists are planning a big strike in Delhi, and could target malls and markets. The police have been told to up security arrangements in such crowded areas.
This warning from intelligence agencies says that the terrorists could be from Lashkar-e-Taiba or Jaish-e-Mohammed.
Gujarat is already on high alert after Pakistan's National Security Adviser (NSA) Nasir Khan Janjua informed his Indian counterpart Ajit Doval that 10 terrorists have entered the state. In Gujarat, security has already been increased at prominent temples, markets, railway stations, bus stands, malls and airport.
The NDTV report said while New Delhi authorities neither confirmed or denied the news, four teams of the National Security Guard commandos were sent to Gujarat as part of the contingency plan.
"There are security-related problems today. You know, Maha Shivratri is coming. There are inputs which are disturbing but notwithstanding that extra care has been taken," Western Army Commander Lt Gen KJ Singh told NDTV.