Delhi University student Kushagra Tayal created a new world record by making the largest plastic cup pyramid with his group members in New Delhi on Saturday, September 17, reported The Indian Express. 
The students worked tirelessly from Wednesday to Saturday at the Thyagaraj Sports Complex to finish the pyramid, which is made of 57,000 plastic cups and is 22-feet tall.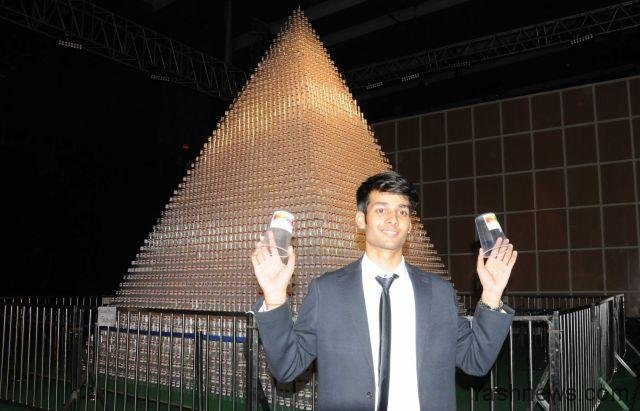 An official from Guinness World Records confirmed on Saturday that Tayal and the other students were the new record-holders after they broke the previous record from Mexico, in which participants had used 42,395 plastic cups to make a 30-feet high pyramid in 2015.
"Personally, to have my name associated with Guinness is a great honour," said Ayush Goyal, one of the crew members. The record is a "matter of pride for all of us," said Tayal, adding, "We have managed to achieve our goal… this project started as a dream a long time ago and has finally turned into reality."