The dengue menace in Delhi continues to affect lives across the city with 3,000 fresh dengue cases registered in the last one week, taking the total number of people down with the vector-borne fever in the city this year to 10,683.
Among the total number of cases reported till October 10, this month alone has seen at least 3,077 people affected by the deadly virus. In the recently released municipal report on the vector-borne disease released, the civic administration has maintained its dengue death toll at 30.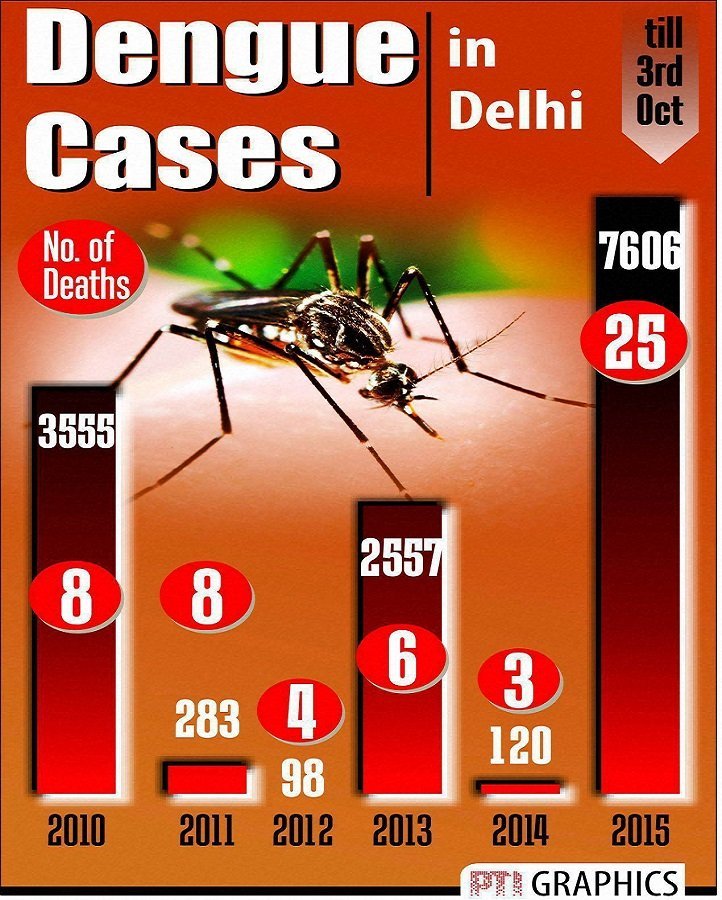 "In the last one week, at least 3,077 cases have been reported," a senior civic official said to PTI. The outbreak this year has become the worst in the last six years, having surpassed the 2010 figure (6,259) for the total number of cases by the end of the last month only.
Out of the 10,683 cases reported, September alone has seen 6,775 cases, also the highest in the last six years. Incidentally, no cases were reported in the first three days of this month. Till October 3, at least 7,606 dengue cases and 25 deaths were reported while the number of houses found positive for mosquito breeding stands at 2,16,870.
Currently, the national capital is going through it's worst phase since the outbreak of the deadly disease. But instead of panicking, taking proper precautions would make much more sense.