In a re-run of the Dana Majhi incident, the uncle of a seven-month-old girl, who died during treatment at the district hospital in UP, had to carry her body on a bicycle as his plea for an ambulance fell on deaf ears.
The incident, which took place yesterday, prompted the authorities to lodge an FIR against the doctor on duty and the driver of the ambulance on Tuesday. The hospital too has launched an inquiry in this regard.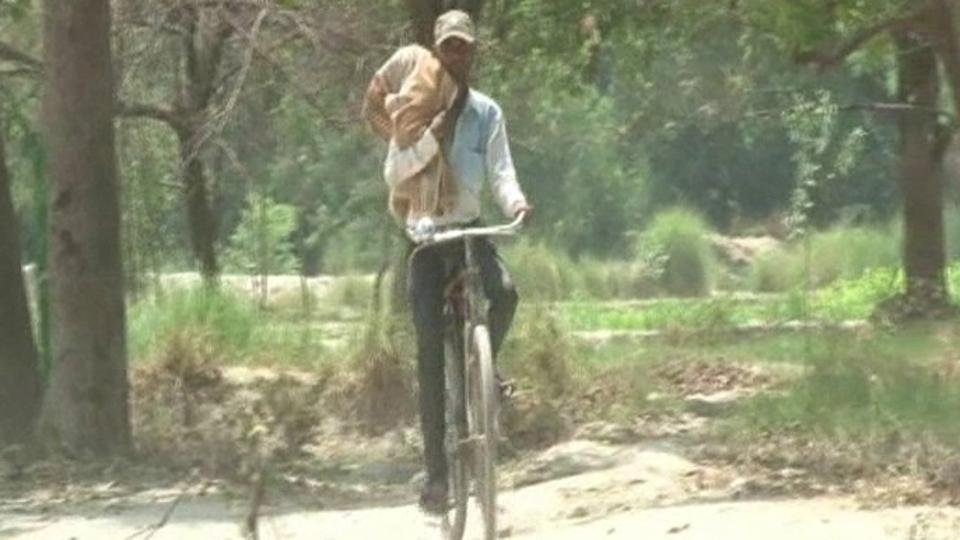 Seven-month-old Poonam, the daughter of Anant Kumar, a daily wage labourer of Malak Saddi village in Majhanpur tehsil in the district, was admitted to the hospital two days ago after she started vomiting, accompanied by loose motion.
After getting her admitted to the hospital, Kumar left for Allahabad to arrange money for her treatment asking his brother-in-law, Brijmohan, to look after her.
"My niece died during treatment yesterday. Despite repeated pleas to the hospital, no vehicle was made available to carry her body. I had to borrow a bicycle and carry it for almost 10 km to reach the village," Brijmohan told reporters.
When contacted, S K Upadhyay, Chief Medical Officer (CMO), Kaushambi, said, "We have taken cognisance of the incident. An inquiry has also been initiated. Once the report of the inquiry is available, we will take stringent action against the guilty."
Hospital sources claimed that an ambulance could not be arranged as there was no budget for fuel.
District Magistrate, Kaushambi, Manish Kumar, said that an FIR was lodged against the doctor on duty, Vivek Kumar, and the ambulance driver, Ashish Kumar Pandey, who allegedly refused to carry the body.
On May 20, the pregnant wife of a man from Chak Ahmadipur village in the district was declared "brought dead" by the hospital authorities.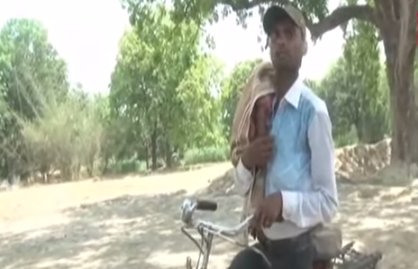 As he was denied an ambulance, the man carried the body of his wife on a stretcher for some distance. Subsequently, sensing trouble, the doctors at the hospital arranged for an ambulance to transport the body.
In a similar incident, Dana Majhi, a tribal, had to carry his wife's body on his shoulder for over 10 km, with his daughter walking alongside, in Odisha's Kalahandi district in
August, last year as the hospital authorities failed to arrange for a hearse.
The incident had triggered a controversy and led to widespread criticism after it was reported in the media.
Last month, a labourer had to carry the body of his 15-year-old son on his shoulders after allegedly being turned away by the doctors at a government-run hospital in Etawah.
(Feature image source: YouTube screengrab)