Even as internet users in India continue to multiply at a swift rate, a recent report finds that internet and digital freedom has been on a decline. 
Despite efforts to bridge the digital divide in India, the report by Freedom House, a US-based think tank, says that this is because of a rise in surveillance of social media and messaging tools by the government.
India has slipped in the ranking as it scored only 41/100, which has been described as 'Partly Free'.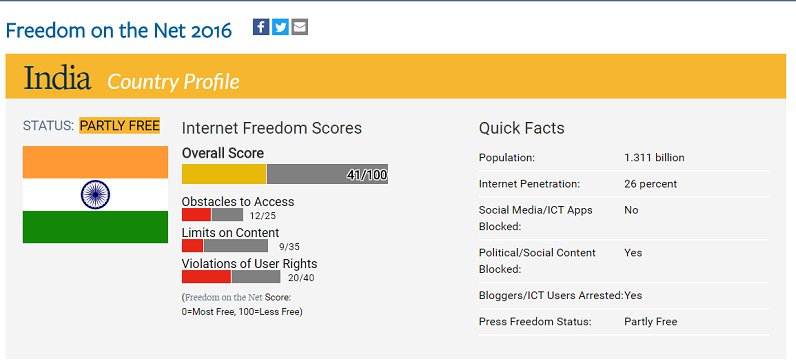 "Popular social media sites like Facebook and Twitter have been subject to growing censorship for several years, but governments are now increasingly going after messaging apps like WhatsApp and Telegram," Sanja Kelly, director of the study told AFP. 
Here are the factors leading to a low score:
At least 23 incidents of Internet shutdowns by eight different states were reported in India between June 1, 2015 and May 31, 2016 (In 2015 there were just 3)
The report also found at least 17 people were arrested for content circulated on WhatsApp during the reporting period.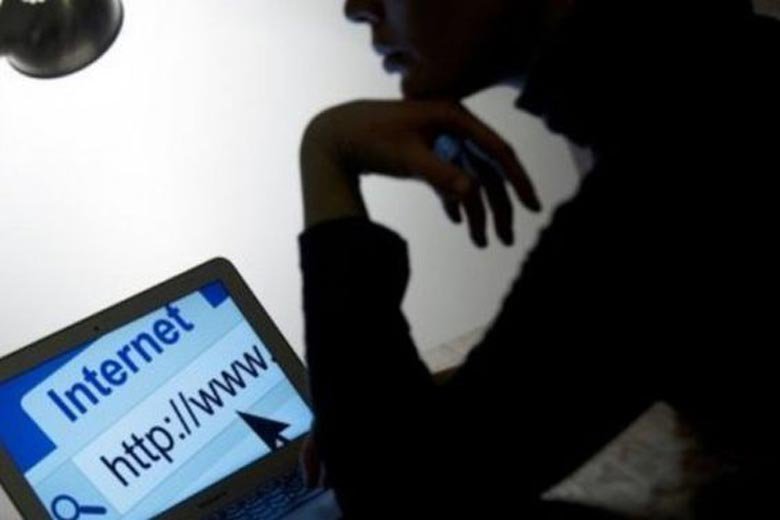 In September this year, Government planned massive surveillance of media as all negative news were being ordered to be removed.
The number of requests by government to take down content on different platforms also nearly tripled from last year. Facebook reported taking down over 30,000 pieces of content based on these requests in 2015 compared to 11,000 in 2014.
Twitter received 40 requests for content removal from July to December 2015, up from 15 in the same period last year.
Not just in India, overall, internet freedom around the world also witnesses a declined in 2016 for the sixth consecutive year. Two-thirds of all internet users – 67 percent – live in countries where criticism of the government, military or ruling family is subject to censorship.
China has emerged to be the worst abuser of internet freedom in 2016.