Two-time defending champion Novak Djokovic was sent crashing out of Wimbledon by big-serving Sam Querrey on Saturday, shattering his dreams of securing the first calendar Grand Slam in 47 years.
The world number one, bidding for a fourth Wimbledon title and 13th major, suffered his earliest loss at a Slam since the 2009 French Open.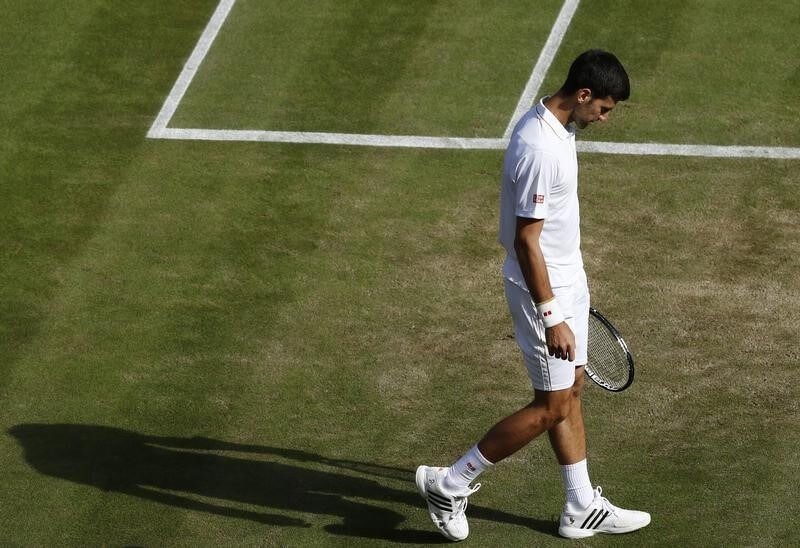 The huge upset got people talking and this is how some of the players reacted:
World number two Andy Murray:
Right now everyone expects Novak to win every match. He almost found a way to get back into that one today. What he's done in the last 18 months, I don't think we'll see again for a long time. The level of consistency he's had is amazing, but it's impossible to win every match.
Australia's Bernard Tomic:
"Sam played amazing yesterday and served amazing. Novak didn't play his best tennis. I think when you've won so much, sometimes it's tough to focus, and everyone wants to beat you every day.
"Sam played the match of his life, and he won. That's what it takes to beat the best player."
Milos Raonic who was seeded to face Djokovic in the quarter-finals:
"It was obviously a surprise. You know where you stand with that, so you push a little harder."
And this is how the internet reacted:
This was a common theme:
And finally, we leave you with this. Ladies and gentlemen, Sam Querrey!
With AFP inputs