DMK President M Karunanidhi was admitted to a private hospital in Chennai late Thursday night with breathing difficulty due to throat and lung infection.
The 93-year-old former Tamil Nadu Chief Minister was admitted to Kauveri hospital Thursday night, DMK said.
A statement released by the hospital said, "He is stable and is being treated by a team of doctors."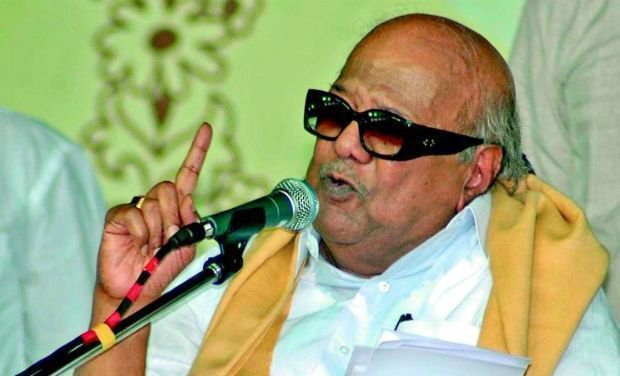 Karunanidi's admission in the same hospital comes about a week after he was discharged from there after undergoing treatment for drug-induced allergy.
The DMK had not been seen in public for over a month before his hospitalisation. In October, a statement from his party said, "The DMK leader is unwell due to a drug-induced allergy. Doctors have advised him rest. Visitors should avoid visiting him and cooperate."