History is witness to the fact that the most innovative inventions in the world took place either during emergencies or out of severe necessity. So when an Indian origin doctor heard that a child on board a flight that he was in was suffering an asthma attack, he quickly made an inhaler out of a plastic bottle.
Dr Khurshid Guru, director of Robotic Surgery at Roswell Park Cancer Institute in New York, was travelling on the Air Canada flight from Spain to the US, when a two-year-old suffered an asthma attack. The parents of the child had forgotten to carry his medication in their check-in luggage.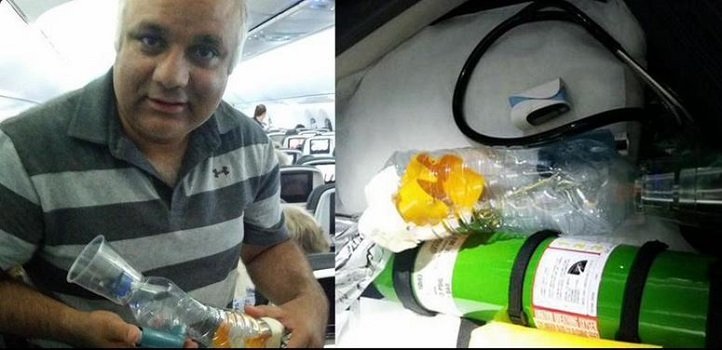 Guru got together a plastic water bottle, a cup, some tape and an oxygen tank to make an inhaler.He converted an inhaler for adults into a paediatric nebuliser, a machine meant to deliver asthma medication by turning it into mist so that it could be then inhaled through a face mask or mouthpiece. After inhaling the improvised inhaler for half an hour, the child was said to be out of danger.
Guru's quick reaction and presence of mind undoubtedly saved the little child's life. However, he strongly advocated the need to carry medication all the time to avoid such complications.