Nigel Farage, the divisive politician at the heart of Britain's vote to leave the European Union, on Wednesday threw his support behind Donald Trump's bid to become US president, with a rabble-rousing speech.
Farage, the outgoing leader of the UK Independence Party, was instrumental in the surprise Brexit vote that rocked Europe in June, painting the decision as a chance for fed-up Britons to take back control of their country.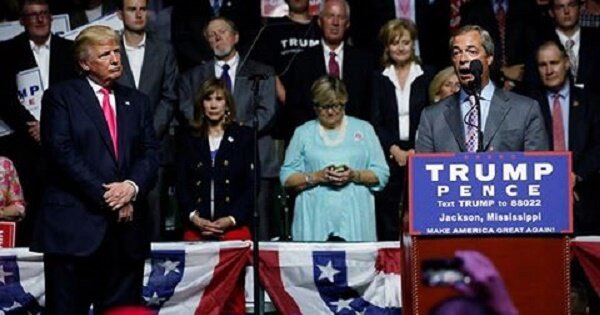 "Folks the message is there. The parallels are there." Farage told a rally for the upstart Republican nominee in Jackson, Mississippi.
"There are millions of ordinary Americans who have been let down; who have had a bad time; who feel the political class in Washington are detatched from them; who feel so many of their representatives are politically correct parts of the liberal media elite.
"They feel people are not standing up for them.
"So you have a fantastic opportunity here with this campaign. You can go out and beat the pollsters, you can beat the commentators, and you can beat Washington," Farage told a crowd of around 10,000.
Farage, who was in Ohio for the Republican convention in July when Trump was anointed party standard bearer, said the underdog campaign of the billionaire property mogul echoed his own fight to take Britain out of the EU.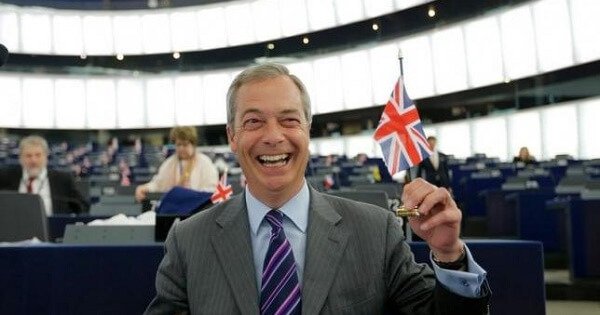 "Everybody said we'd lose (but) we did it," he told a cheering crowd.
"If you want change in this country, you'd better get your walking boots on."
Farage, a privately educated former stockbroker who cultivated an everyman image during Britain's referendum campaign, acknowledged he could not vote in November's presidential election.
"But I will say this: If I was an American citizen, I wouldn't vote for Hillary Clinton if you paid me," he said, referring to the Democratic Party nominee.
"In fact, I wouldn't vote for Hillary Clinton if she paid me," he said to laughs and cheers.
It is unusual for a candidate for America's highest office to wheel out a foreign politician, but Trump's campaign has made a virtue of breaking with convention.
Taking to the stage after Farage's speech, the former reality TV star was effusive.
"Wow… what a job he did. Thank you Nigel. That was some job that he did," Trump said.
Here's the speech: 
Trump's campaign has stumbled in recent weeks after a series of perceived gaffes, with commentators noting it appears to be struggling to make the transition from the scrappy party nomination fight to the battle to become US commander in chief.