The Class XII CBSE Math exam was so tough this year that even our MPs debated it in parliament. A petition was launched on change.org to give marks to students for questions that were too tough and several other students had demanded a re-test. 
On Tuesday a fake circular went viral on social media that stated the Central Board of Secondary Education will conduct a re examination in May 1,2016.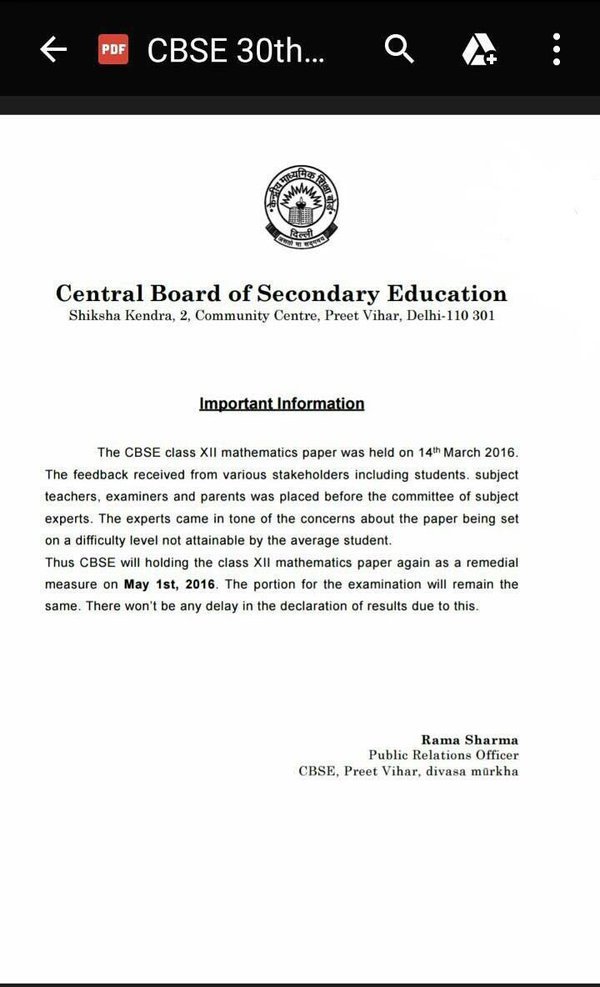 The rumour had confused many students who took to Twitter to clarify from the HRD Ministry and Minister Smriti Irani:
@smritiirani Ma'am, is CBSE planning a retest for maths (12th std) on May 1st? Rumours floating. Need clarity

— Sridhar Krishna (@sridharkswamy) April 5, 2016
But the CBSE has now laid all the rumours to reset and denied issuing any such circular.
"We have not issued any circular recently on Class 12 board exam. The circular doing rounds is fake. After my name it says 'Divasa Murkha'. This is just a fake circular doing rounds. There is nothing regarding re-exam on our website," CBSE spokesperson Rama Sharma told Hindustan Times.