Dubai kickstarted Diwali celebrations in collaboration with Dubai Tourism and the Indian Consulate in Dubai. 
But the most interesting act of the day came from the Dubai Police band, who performed India's National Anthem in a video that went viral.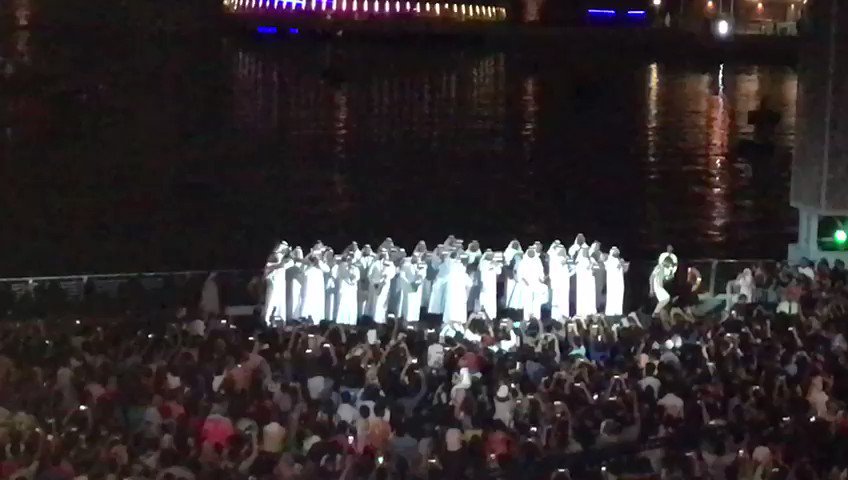 According to the Indian Express, before the epic fire and laser performance, the police band played 'Jana Gana Mana' much to everyone's surprise. 
Indians in the crowd were elated and cheered with huge roars. 
Thousands gathered to witness the grand Diwali celebrations which included special fireworks and an opulent laser show. 
The icing on the cake for the crowd was the Indian Diwali dance performance, which well received by the audience. 
Of course, Indians, both in Dubai and back in the country, were overjoyed and echoed the same sentiment on Twitter. 
That is the reason Dubai and UAE is the home for many Indians. Grateful to this country.

— Suresh Chandra Dubey (@scdubey001) October 24, 2019
Dubai n people of Dubai r really great people
Thank u UAE 🙏🇮🇳

— Only Human (@tabassum_aamna) October 24, 2019
Words are not enough to express how special it feels when our national anthems are played by our UAE Brothers… thank you 🙏

— Sapna Chandel (@sapna2577) October 24, 2019
India's Relationship with other nation's getting stronger day by day 🙏🇮🇳🤝🇦🇪

— Aman nigam 🇮🇳 (@theamannigam) October 25, 2019
Despite a majority of country holding a different faith, it is beautiful to see people in Dubai supporting diversity by celebrating Diwali in togetherness with its Indian brethen.