Two national records were shattered with 100m sprinter Dutee Chand hogging the limelight on the opening day of the Federation Cup National Athletics Championships on Thursday.
Odisha athlete Dutee clocked 11.33 seconds in women's 100m dash to win the gold and erase Rachita Mistry's 16-year-old earlier national record of 11.38 secs. The Olympic qualification mark is 11.32 seconds.
Another Odisha athlete Amiya Kumar Mallick also broke the national record in men's 100m sprint by clocking 11.26secs in the semifinals, thereby bettering the earlier national mark of 10:30secs set by Abdul Najeeb Qureshi in 2010.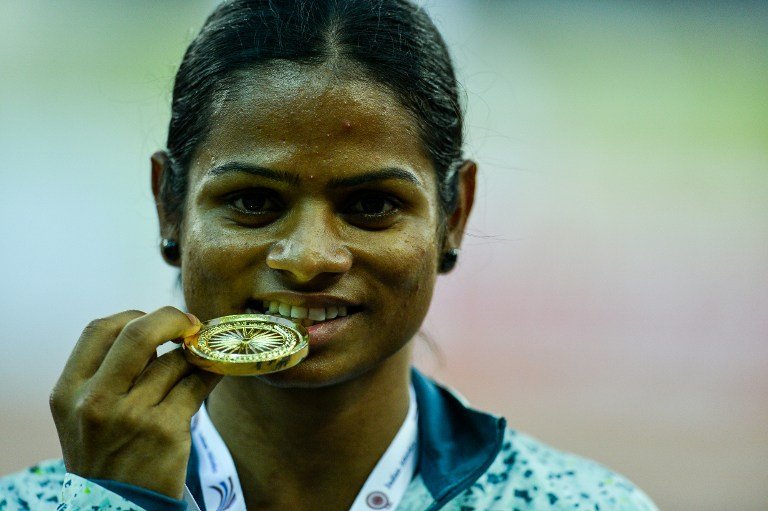 Mallick, however, failed to finish at the podium in the men's 100m race finals due to left hamstring pull.
None of the athletes, however, could qualify for the Rio Olympics on the first day of the meet. The three-day championships, the first major event of the season, also served as the qualifying event for the Rio Games.
Dutee was banned from competitions in 2014 under IAAF's policy on hyperandrogenism and she filed an appeal at the Court of Arbitration for Sports in Lausanne which she won last year to clear the decks for her return to athletics.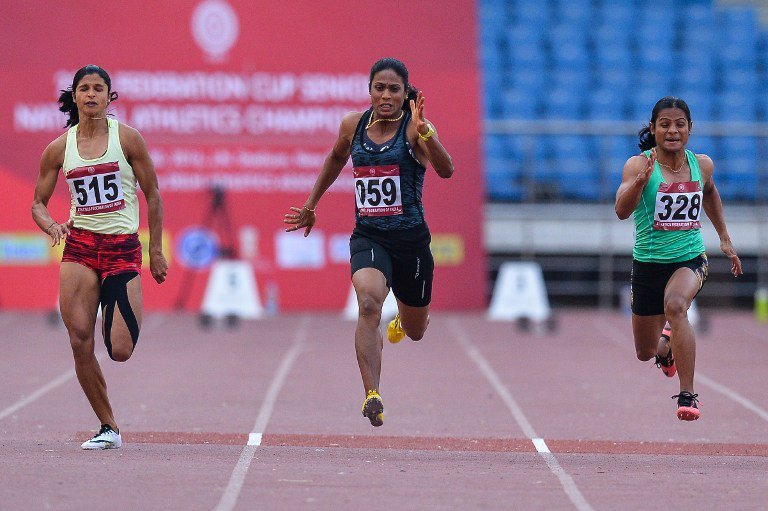 An elated Dutee said that all her hard work and focus despite the distractions and disappointments in the last few years have given her rich dividends.
"I could not qualify for Rio Olympics but I am not disappointed by that. I am extremely happy, the national record is mine now. It is very early in the season, it's the first meet and I have three more months to qualify for the Rio Olympics," Dutee said after winning the race.
Feature image source: AFP