After PM Modi made the sudden demonetisation move on November 8, the bank employees have been tirelessly working overtime and on weekends to achieve the big task of note exchange. Amidst all this dedication and hard work, 11 bank officers have lost their lives due to stress since November 8. 
A bank employee named Prashant Singh, who works at Indira Nagar branch of State Bank of India in Lucknow, posted a heartwarming video on Facebook. It shows an elderly woman thanking the bank employees with a bunch of red roses and a kind smile on her face, for their continuous effort and sacrifice post demonetisation .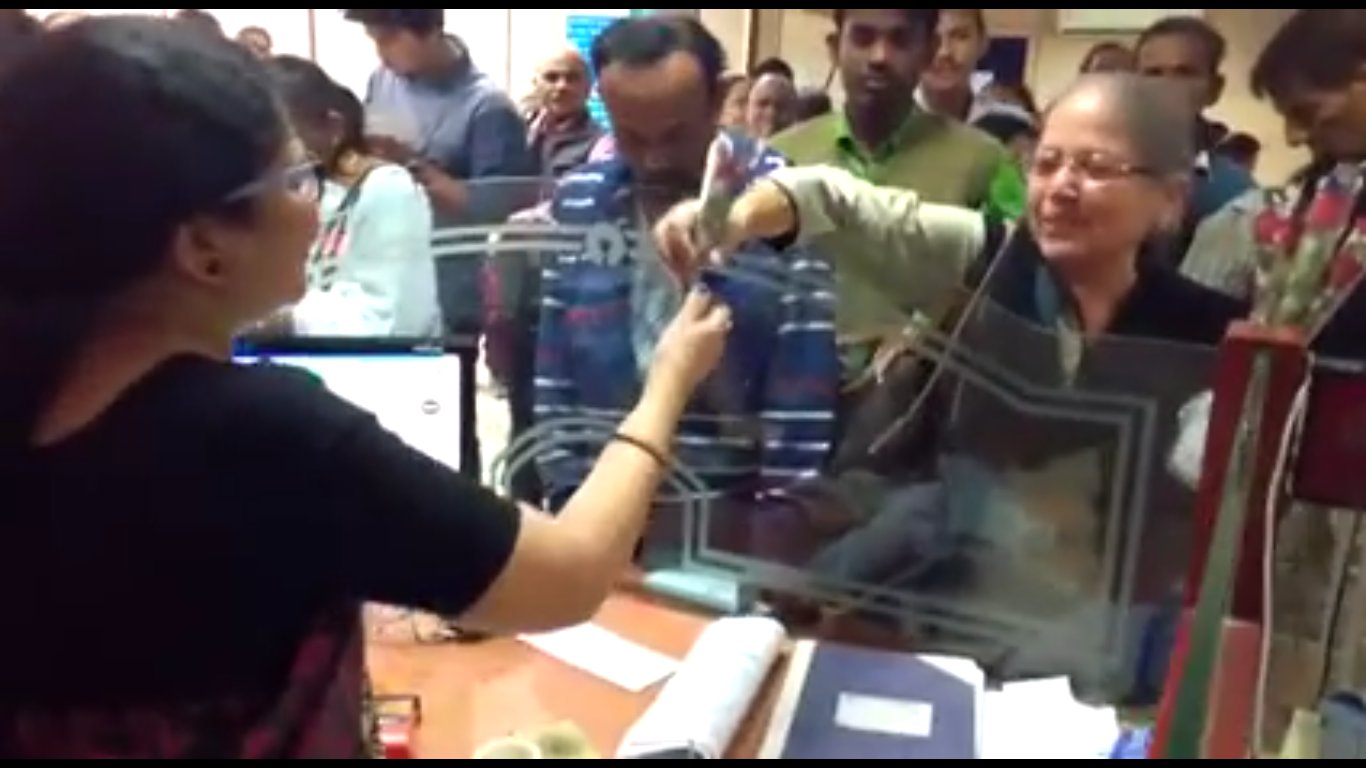 What most of us haven't realised in the past two weeks is that although we waited, say five hours to exchange the notes at a bank, it has been 12 hours (may be more!) of work per day filled with frustrated customers for the bank employees since November 8. We need to value their effort as well as their endurance level while they are busy working for us and that's exactly what this old lady did. 
Watch the video below: