The disaster struck without any warning in the middle of the night. 
At least 281 people have been killed and more than 1000 injured, after a tsunami hit the Indonesian coastline on Saturday.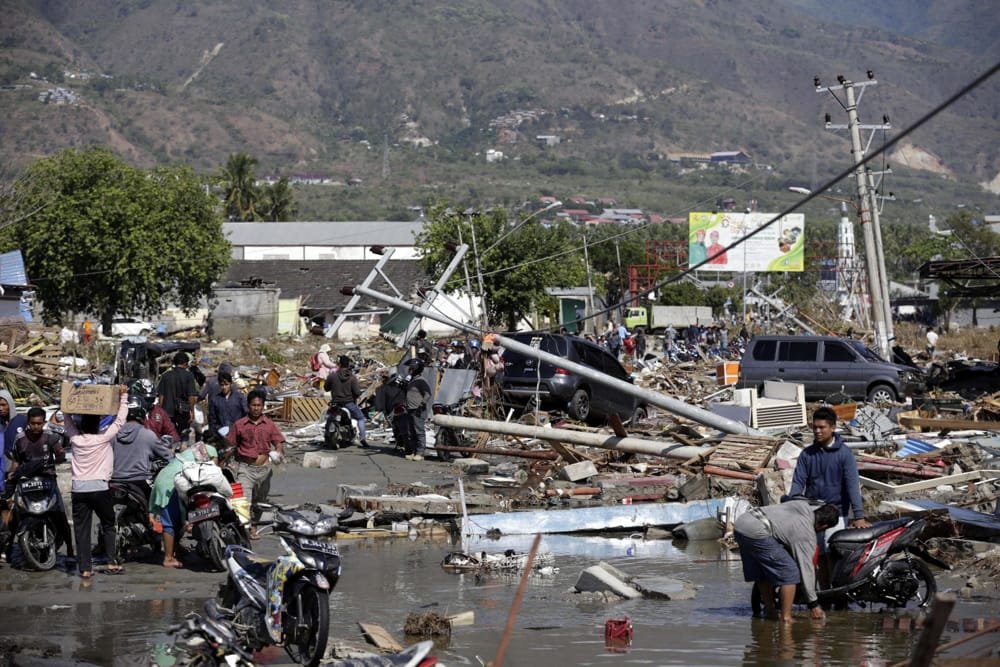 Sources say that the tsunami was likely caused by undersea landslides in the Sunda Strait following an eruption in the Anak Krakatoa volcano. 
This eruption is also being termed as one of the biggest recorded eruptions of the century.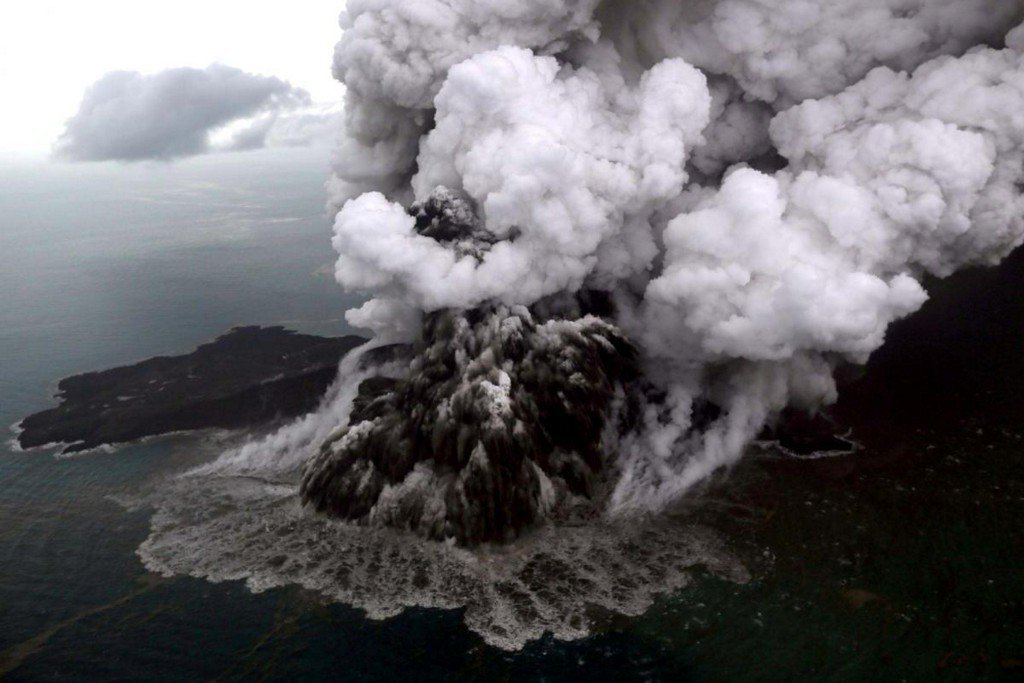 The volcano had been erupting since June this year, and erupted again 24 minutes before the tsunami. 
This aerial footage shows thick smoke and ash above the Anak Krakatau volcano after its eruption.
Moreover, there was no warning because it is difficult to anticipate tsunamis from volcanic eruptions as compared to those caused by earthquakes.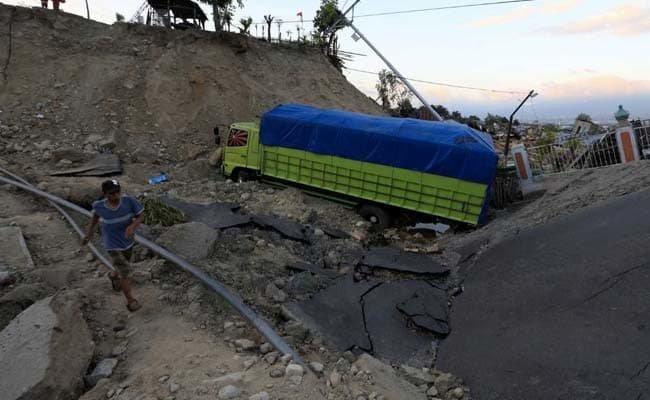 The fact that Indonesia lies on the Ring of Fire makes it more vulnerable to tsunamis and earthquakes. 
Waves up to 15 metres high hit areas near the Anak Krakatoa volcano. At least 558 houses were destroyed, while 9 hotels, 60 restaurants and 350 boats were heavily damaged in the coastal towns of Indonesia. 
This drone footage shows the huge devastation caused by the tsunami.
The tsunami also crashed into a venue where a pop band 'Seventeen' was performing.
While the band's manager and bass player were killed, three other band members remain missing.
These pictures show the extent of devastation caused by the tsunami.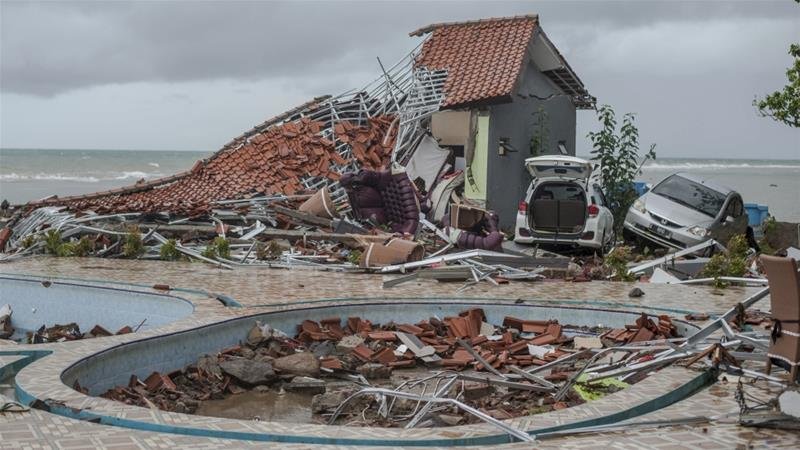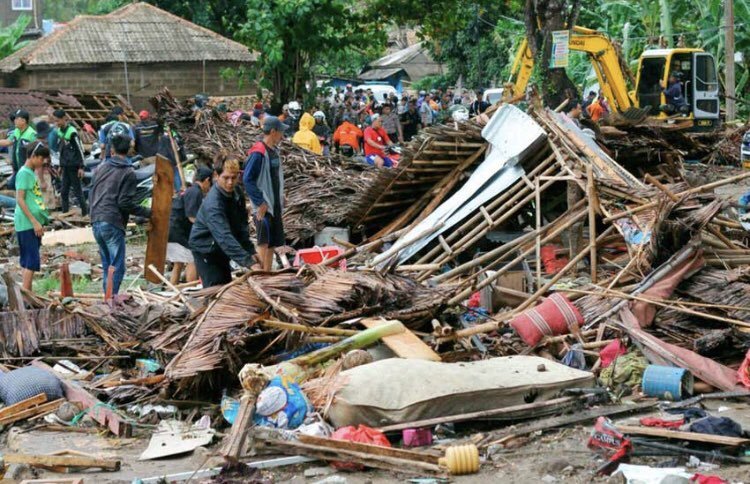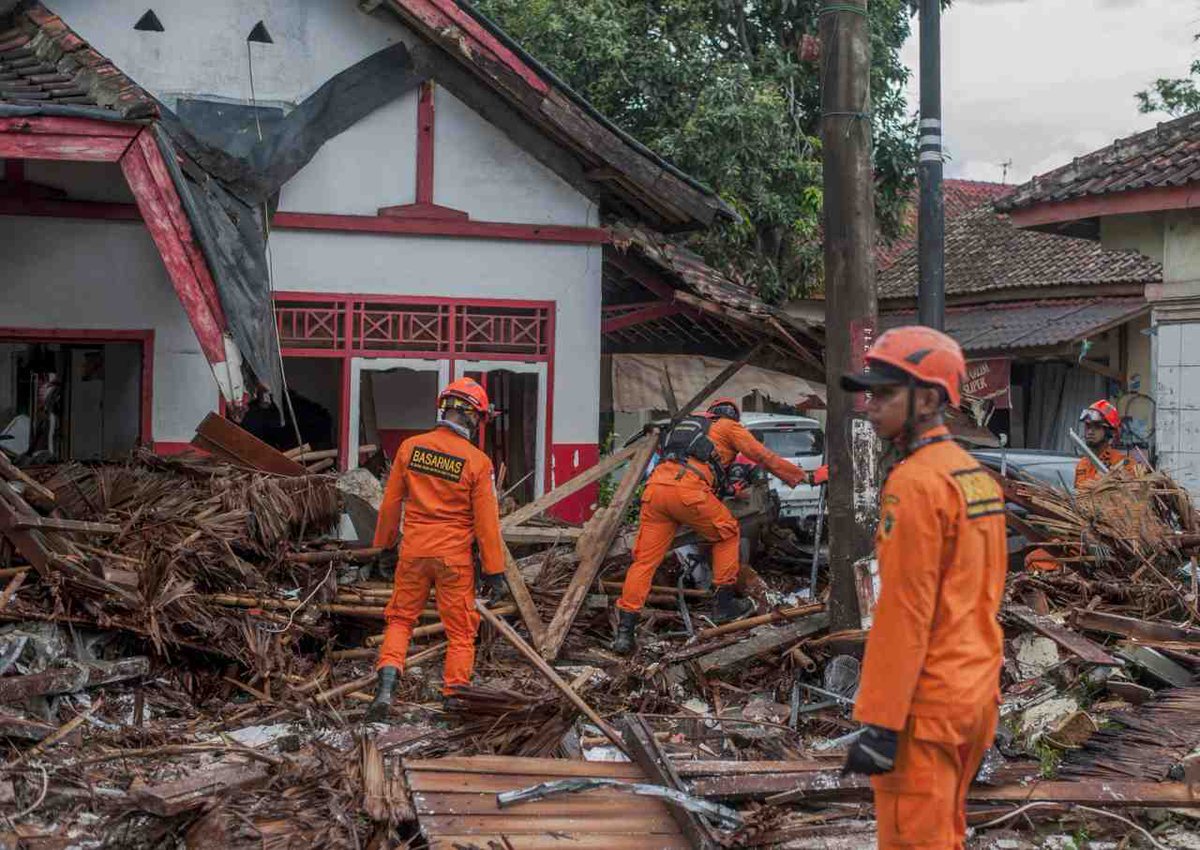 Earlier this year, a 7.5 magnitude earthquake hit Indonesia's Central Sulawesi province in September which was followed by a tsunami. The two natural disasters together caused a massive amount of devastation in the region.
Further, an alert has been issued for more tsunamis in the region as the Anak Krakatoa volcano continues to erupt.