Former Aam Aadmi Party (AAP) leader and activist Yogendra Yadav was released along with his 90 volunteers on Tuesday, August 11 after being detained and then arrested by Delhi Police on Monday night at Jantar Mantar where he was leading a protest by farmers from different states against the controversial amendments to the land acquisition bill.
Talking to reporters after his release, Yadav said "all baseless allegations made against us have been quashed."
Alleging assault while in jail, Yadav also said that he was threatened with imprisonment for life by police.
"What is going on in this country, I was slapped inside police station" Yadav said after the release adding that "SHO Dinesh Kumar threatened to kill me."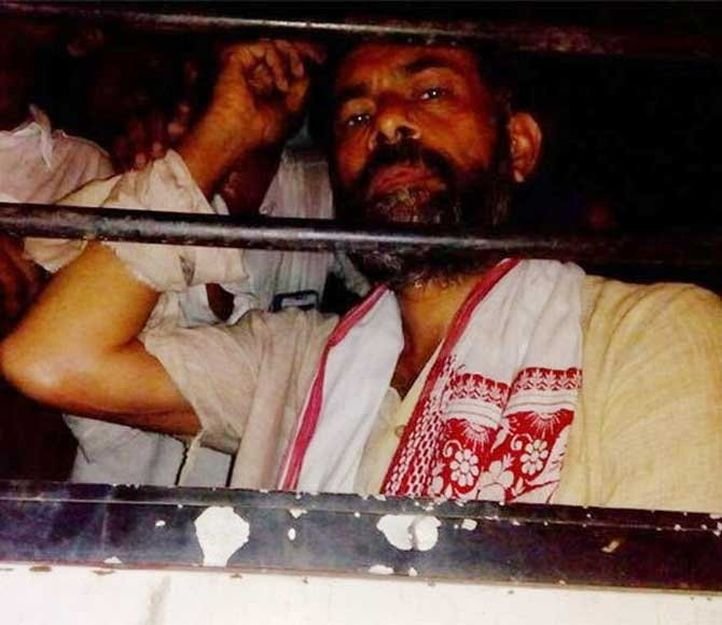 Earlier in the day, Yadav was dragged by policemen inside the police station as he tried to speak to the media.
Delhi chief minister Arvind Kejriwal also batted for the expelled AAP leader Yadav by terming the police action against him as "barbaric." He also sought intervention off Union Home Minister Rajnath Singh in the matter.
Yadav alleged that he was 'beaten up, manhandled' at the police station and was arrested. Tweeting his picture with a torn sleeve as proof of his allegations, the 51-year-old said he had rushed to Jantar Mantar after learning about reports of a police crackdown on farmers who, according to him, were holding a peaceful protest.
Yadav recently founded his party Swaraj Abhiyan along with lawyer-activist Prashant Bhushan.
I have been dragged, hit and pushed into a police van. Don't still know my crime.

— Yogendra Yadav (@_YogendraYadav) August 10, 2015
The police said arrests were "preventive arrests" under sections 107 (action where breach of the peace or disturbance is apprehended) and 151 (arrest to prevent the commission of cognisable offences) of the Criminal Procedure Code (CrPC).
Police said that the farmers had permission to carry out the protest for two days. "They were also planning a march at the Delhi Race Course. Last evening they asked to extend for permission until August 16. As the deadline got over, we asked them to vacate the place."
The farmers from Punjab, Haryana and Rajasthan had led a 'tractor protest' till the Delhi border at Kapsahera on Sunday night, August 9, where police had prevented the tractors from entering the city. The protesters had continued on to Jantar Mantar, in the heart of New Delhi to carry out the protest.
Feature image source: Twitter