Our Monday turned better as we chanced upon a beautiful rendition of one soulful composition sung by Mohammed Rafi, the late legendary playback singer, this morning. If you are a die-hard Rafi fan, you will definitely want to listen to the rendition on repeat.
So, a father and son duo has transported us to back to the 60s era, the times when Mohammed Rafi's track, Sau Baar Janam Lenge was released. A video of their guitar performance is going viral.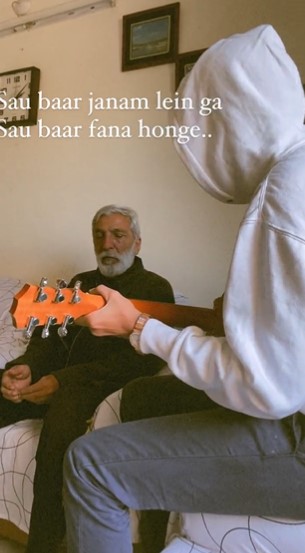 Mehtab Hassan, a vocalist, who goes by the username, @mehtabhassan12, shared the clip of their jam session on Twitter. In the video, Mehtab can be seen playing a guitar as his baba sings the track in his mesmerising voice.
Watch the clip here:
Twitterati are going gaga over their performance:
Picturised on veteran actors, Pradeep Kumar and Shakila, the track, Sau Baar Janam Lenge is from Ustadon Ke Ustad, the 1963 film.
Watch the original song here:
Coming back to the jam session, playing this song on guitar surely made our day. How about you?