According to a report by NDTV, Flight Lieutenant Parul Bhardwaj (Captain), Flying Officer Aman Nidhi (co-pilot) and Flight Lieutenant Hina Jaiswal (Flight Engineer) flew the chopper as a part of the Battle Inoculation Training mission.
India's first all-women crew created history by flying a medium lift helicopter, Mi-17 V5 on Monday, 27th May 2019.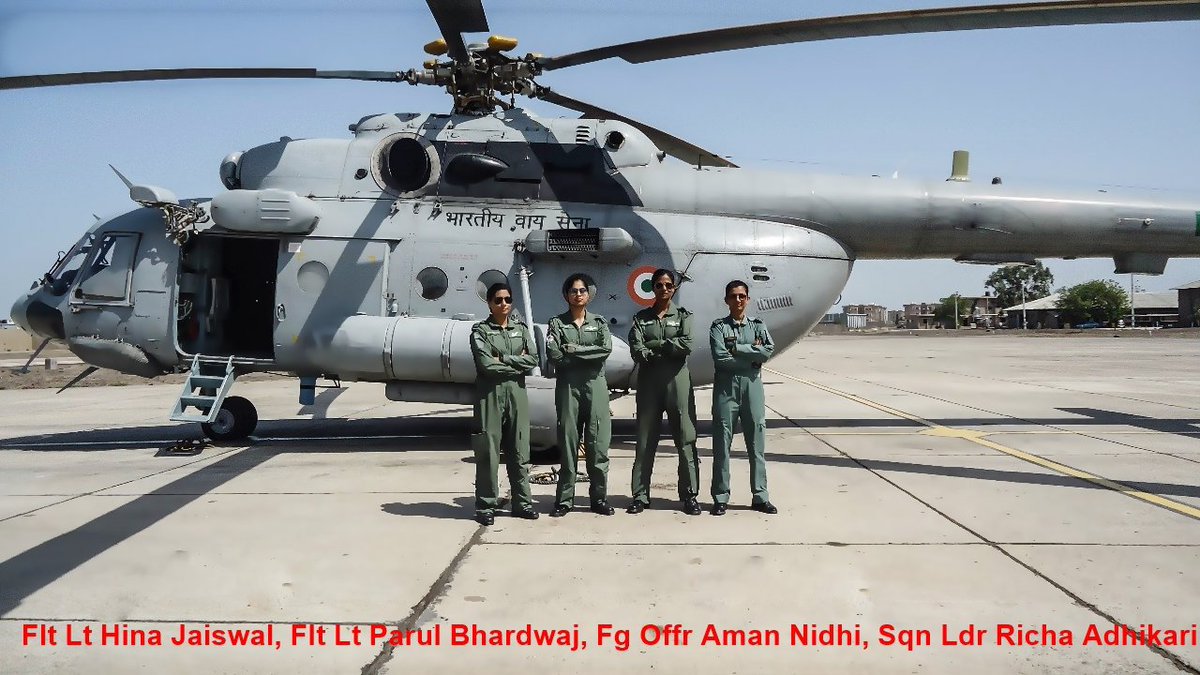 A defence release said:
"The all women crew flew a Mi-17 V5 helicopter for a Battle Inoculation Training mission taking off and landing from restricted areas at a forward air base in South Western air command."

Earlier in February 2019, Flight Lieutenant Hina Jaiswal also became the first female flight engineer of the Indian Air Force.
This is a welcome step considering the new heights Indian women are scaling in the defence forces.