As expected there was a downpour of dissent during the first day of the Monsoon Session of the Parliament. The Rajya Sabha failed to transact any significant business as the opposition protested the various corruption charges and scandals facing the government. The opposition MPs pressed for the resignation of External Affairs minister Sushma Swaraj as well as Chief Ministers from Madhya Pradesh and Rajasthan, Shivraj Singh Chouhan and Vasundhara Raje relating to the Lalit Modi scandal that has been hogging th headlines lately.
While the Lok Sabha was adjourned immediately after it met, as a symbol of respect for a member who passed away recently, Rajya Sabha saw repeated adjournments due to the uproar by opposition parties. Members of the opposition even trooped the Well of the House.
Even though the government has agreed to a debate regarding the controversies engulfing both Swaraj and Raje, the opposition insisted on their resignations before the debate is taken up in the House.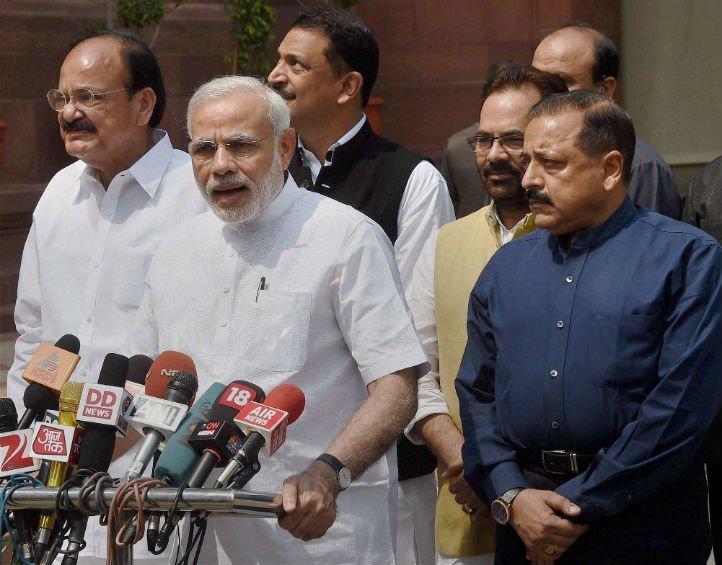 The trouble started almost as soon as the House met in the morning. Congress MPs swarmed the Well and many leaders including Anand Sharma asked for a comment from the Prime Minister. The BJP did not shy away from this and claimed the Congress was afraid of the debate.
Swaraj and Rajasthan Chief Minister Vasundhara Raje are under attack for their links with Lalit Modi, the former IPL Chairman who is being investigated by the Enforcement Directorate in an alleged money laundering case.
" The Prime Minister had assured to ensure transparency, accountability in governance and acting against those indulging in corrupt practices… Where is the probity left? You have violated the dignity," said Sharma, as quoted by the Indian Express.
Congress was joined by CPI(M) as well as Samajwadi Party in their insistence on the resignation of BJP leaders involved in these scams.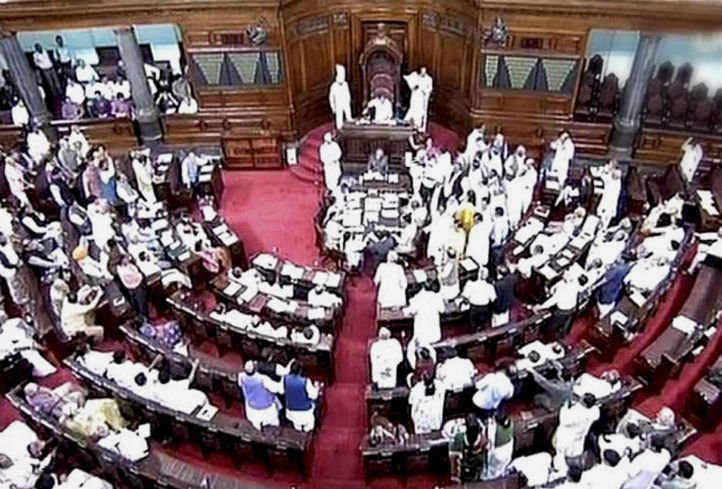 However, the BJP managed to complete some work. In the midst of all the pandemonium Finance Minister Arun Jaitley introduced the Negotiable Instruments (Amendment) Bill, over which the government issued an ordinance in June.
Congress party president Sonia Gandhi has ensured her party will follow through on her threat to disrupt parliament as long as the resignations of BJP leaders are not given. She also stated that the Vyapam scam was her top priority during this Parliament session.
While the opposition is on strong footing for their demand of resignations and a debate of corruption issues, disrupting the Parliament will only delay their objective. The BJP is not about to succumb and ask its top leaders to resign. If the opposition continues this method of protest, this session will be a complete waste, and that doesn't benefit anyone.
(With inputs from Agencies)