Five of Ustad Bismillah Khan's shehnais, four of which were made of silver, have gone missing from his son Kazim Hussain's home in Varanasi. 
"We lodged an FIR last evening after we discovered the theft in our new home in Dalmandi area. The stuff that was stolen included four silver shehnais, one made of wood and silver, Inayat Khan award and two gold bangles," Bismillah Khan's grandson, Razi Hassan said.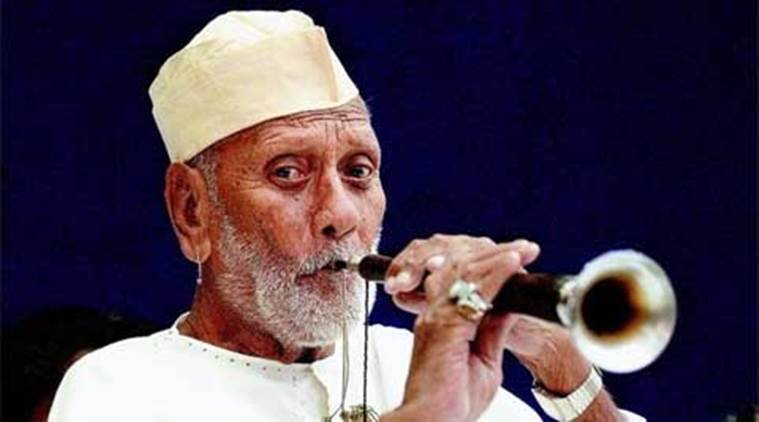 The family had recently shifted to Dalmandi area and the theft happened when they were visiting their ancestral place in Sarai Harha.
"We recently shifted to Dalmandi. We had gone to our ancestral house in Sarai Harha. When we returned to our new house, we found that the door was open and someone had broken the lock of the trunk," he added.
Senior superintendent of police (SSP), Nitin Tiwari confirmed the theft, saying, "It is true that the shehnais were stolen from the house. We are investigating the matter."
Hassan said the family is upset as the shehnais were very special to the late musician and were gifted to him by former Prime Minister PV Narasimha Rao, Kapil Sibbal and Lalu Prasad Yadav.
"One of the shehnais was very precious to him as he played it during the Muharram procession every year. None of his shehnais are left with us except for the wooden one that he played to practice," Hassan said. The Bharat Ratna awardee's family has been demanding for a museum to preserve his memorabilia since his death in 2006.
"We were hoping that there would be a museum in his memory where we will preserve his memorabilia but who knew they would be stolen like this," he said. The family is now left with Bismillah Khan's Bharat Ratna medal, Padma Shree and some other medals, he added.
Feature Image Source: PTI