Flipkart, India's largest e-commerce marketplace is completing a decade this year, and as a part of the Big 10 celebrations, the company is acknowledging various aspects of  its journey since 2007. 
The month of July was dedicated to their most important component- their customers. With over 100 million registered customers, Flipkart not only understands the requirements of online shoppers in India but also acknowledges their role in steering the company's growth. 
Shopping on Flipkart has been designed very carefully so as to break walls and boundaries. On Flipkart, customers can shop without being judged or their choices frowned upon. Flipkart's customers encompass Indians across economic and social strata — from the affluent and the wealthy to the growing middle-class. Be it Indians with modest incomes or people from different areas of society, people with disabilities or those battling gender bias. On Flipkart, everyone is welcome and everyone feels included.
I have experienced liberation of a different kind in the world of online shopping on Flipkart. I enjoy the experience without any inhibitions.
Says Priyanka a transgender who has been shopping on Flipkart for five years now. Priyanka says she has experienced liberation of a different kind in the world of online shopping and enjoys the experience without any inhibitions.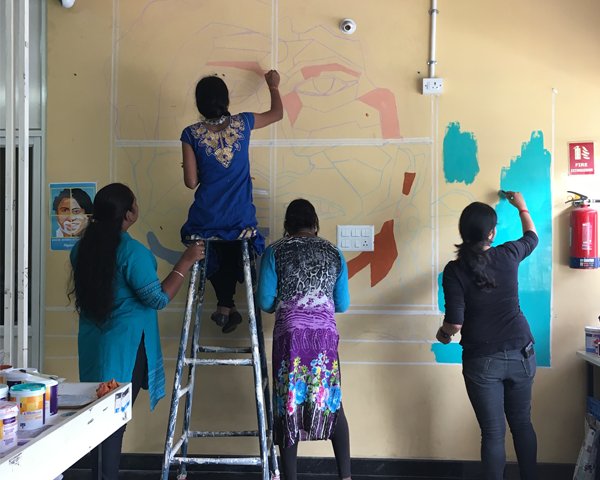 In the 'Month of Customers', part of Flipkart's 10th-anniversary celebrations, the e-commerce platform, along with some of its transgender customers, picked up brushes and paint to break stereotypes and send a strong message of inclusiveness and universal dignity. Together with Aravani Art Project, Flipkart's transgender customers transformed a wall at one of the e-tailer's hubs in Bengaluru into an artistic expression of Customer First, one of Flipkart's core values.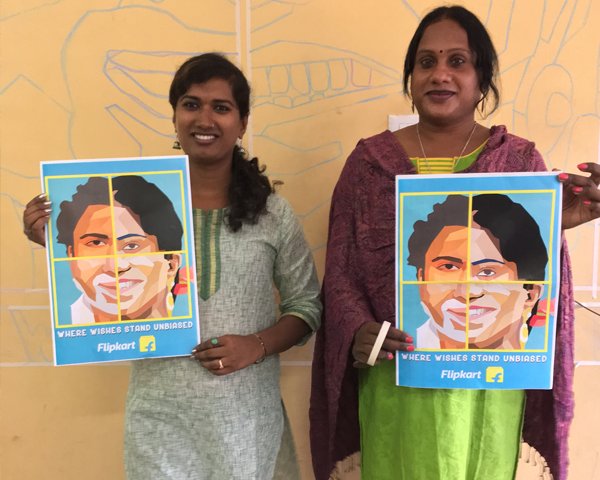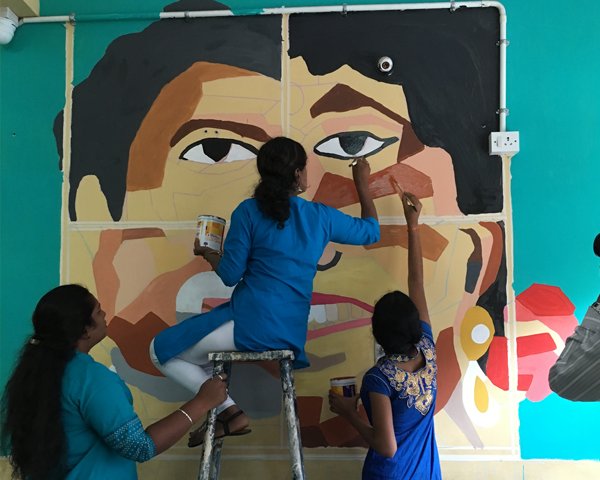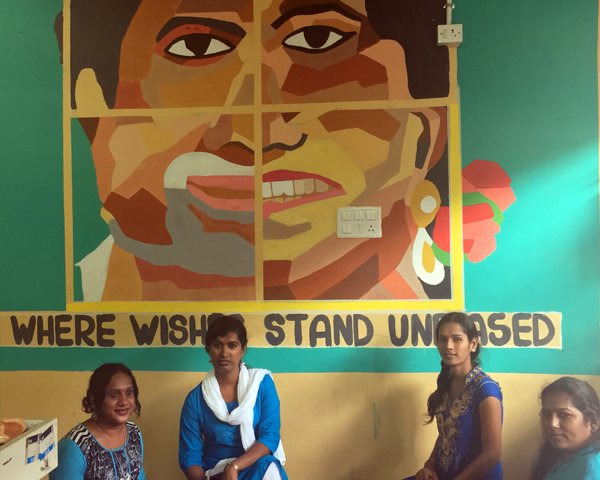 The painting, a human face made up of male, female, transgender and elderly features, is tied to a message , 'Where Wishes Stand Unbiased'  a simple and powerful message that tugs at the strings of the bias the transgender community faces on a daily basis. 
Transgenders lie at the fringes of Indian society, its members are often discriminated, and the general treatment they receive from society is one of loathing.
For decades now, transgenders have struggled for equality, to assert their fundamental rights and find acceptance in society. Online retailers like Flipkart have, however, enabled them access to affordable, high-quality products and a better lifestyle.