Pakistan is buying more cotton than expected from India after floods cut its own crop to the smallest in over a decade, opening an opportunity for the world's biggest producer to offload its bulging stockpiles.
Farmers in India have struggled to find buyers over the past year after the world's top cotton consumer China cut import quotas to stimulate demand for its own fibre. The problem has been further exacerbated by near record high Indian output.
But the recent flurry of purchases by Pakistan has pushed up cotton prices in India to above a state-fixed support price in most regions, reducing the pressure on the government to buy from distressed farmers.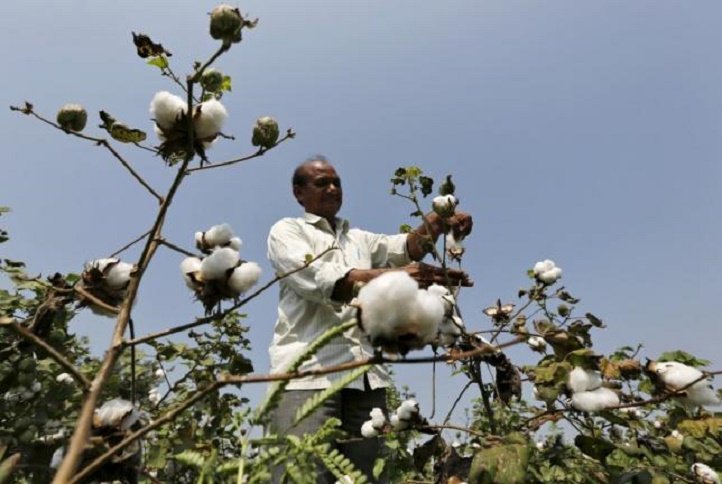 "We were not expecting such kind of demand from Pakistan," Cotton Association of India President Dhiren Sheth said. "Pakistan could buy another 500,000 to 700,000 bales."
According to industry sources, total cotton imports by Pakistan will more than triple this marketing year, with India cornering a major share given lower transportation costs.
"Due to lower freight, India is the first choice for buyers in Pakistan," said Shahzad Ali Khan, chairman of Pakistan Cotton Ginner's Association.
Cheaper to buy from India
India has signed to export cotton to its neighbour for 63-66 U.S. cents per lb, mainly via the Wagah land border in Punjab state, dealers said. This is higher than the 68 cents the country would have to pay to ship in U.S. cargoes.
More exports by India could put a lid on U.S. cotton prices that have rallied on worries rains in some producing areas of the United States will hit output.
Pakistan's overall cotton imports are seen climbing to at least 4 million bales in the year that started on Aug. 1, from 1.2 million bales a year ago, said Saleem Saleh, acting secretary general of All Pakistan Textile Mills Association.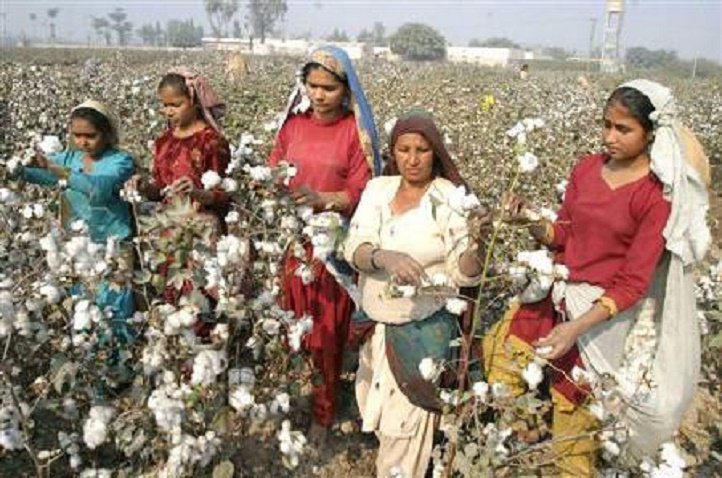 Its cotton output is expected to drop 25 percent to 11.4 million bales in 2015, the lowest since 2003, he added.
As Pakistan turns to India to fill this shortfall, stocks in the top producer are expected to come down, cutting the need for state purchases.
India spent 160 billion rupees ($2.41 billion) to buy 8.7 million bales of cotton for farmers in the year that ended on Sept. 30 after China trimmed purchases.
"This year procurement will be much less," said B.K. Mishra, chairman and managing director of the state-run Cotton Corporation of India, estimating government purchases of just 2-3 million bales.