More than 160 people have died and tens of thousands have had to take refuge in state-run relief camps after heavy rains caused floods and landslides in eastern India, government officials and aid groups said on Monday, August 3.
Exacerbated by Cyclone Komen which struck the east coast on Friday, July 31, the rainfall has made major rivers overflow, inundating villages in parts of West Bengal, Odisha and Manipur. The rains also caused a landslide in Manipur, killing 21 people.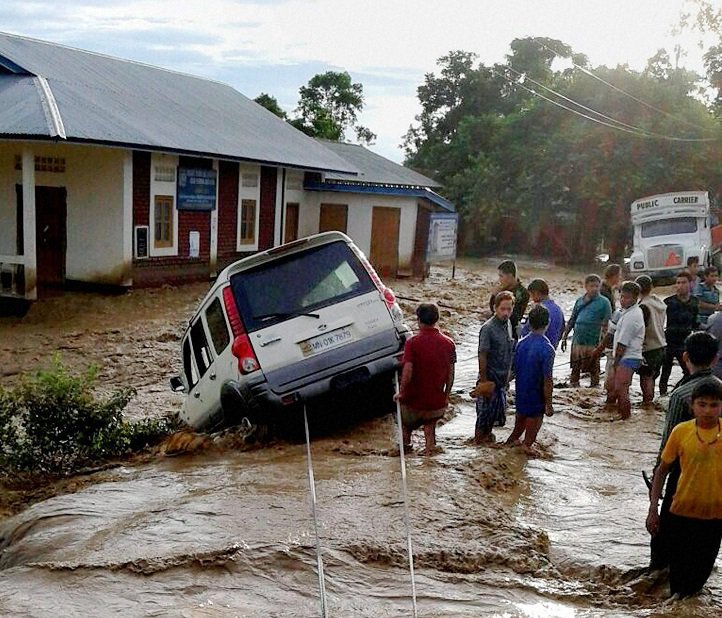 "In the last four years, there has been no flood like this year. So far, we have witnessed man-made floods and we have restricted them quite successfully. But the situation at present is rendered beyond control," Mamata Banerjee, chief minister of West Bengal, the worst affected state, told reporters on Sunday.
Banerjee said the release of water from over-full dams in the neighbouring states of Jharkhand and Odisha had worsened the flooding in West Bengal, where at least 49 people have died.
Around 200,000 people have been shifted to relief camps in districts such as Burdwan, Hoogly, Howrah and North 24 Parganas in West Bengal, and plastic sheets and dry food rations have been dispatched to survivors, one official said.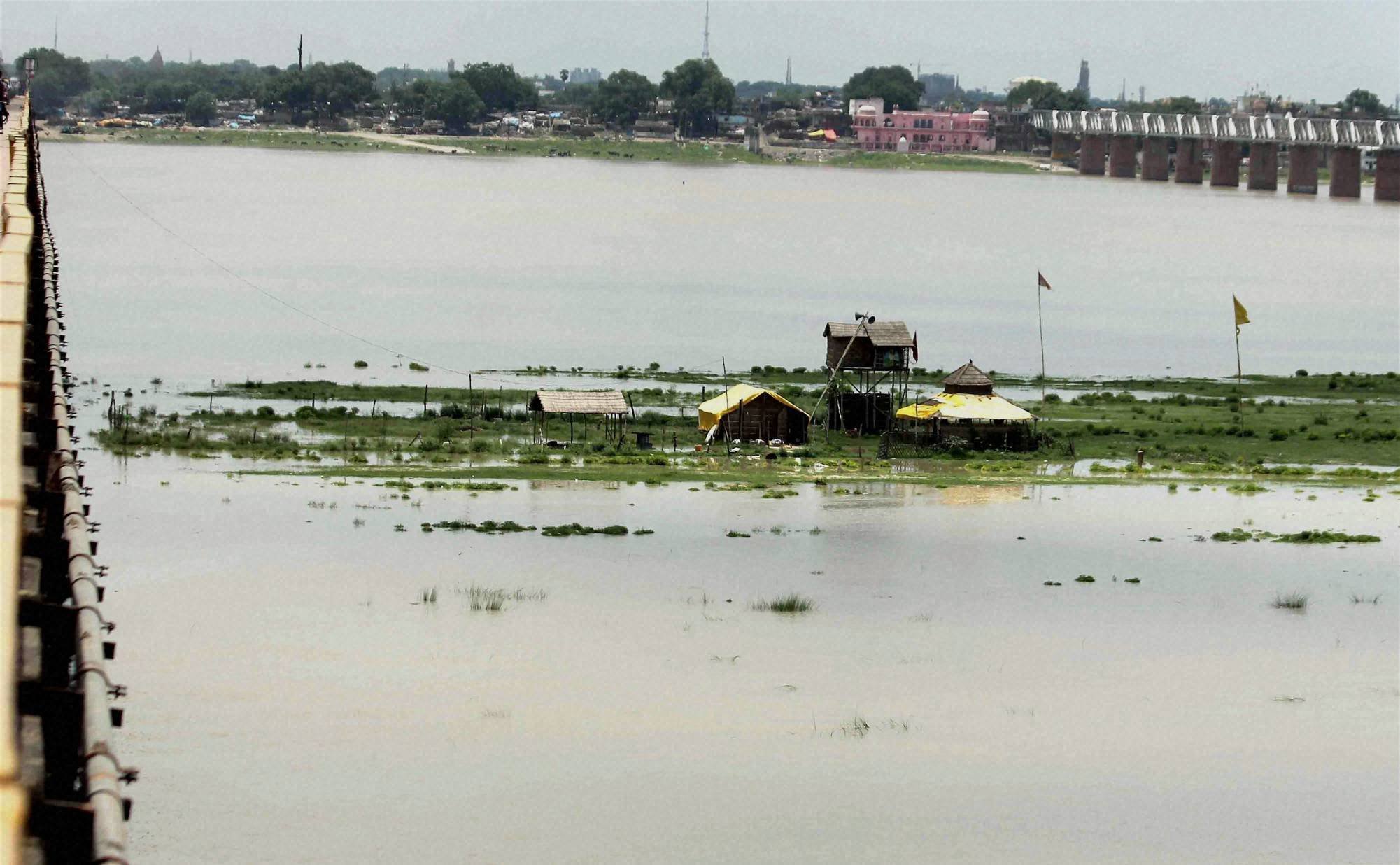 Television pictures showed people carrying bags packed with possessions as they waded through knee-high water, villagers standing on the banks of rising rivers and scores of children sitting in lines in a camp being fed rice and lentils.
India has monsoon rains from June to September, which are vital for agriculture. But the rains often cause damage affecting millions of people, devastating crops, destroying homes and sparking outbreaks of diseases such as diarrhoea.
In the remote northeastern state of Manipur, many parts of Thoubal and Chandel districts have also been affected by the rains, aid agencies said.
"A massive landslide triggered by heavy rainfall in Chandel district swept away one village claiming about 21 lives so far," a situation report from Sphere India, a network of humanitarian agencies, said.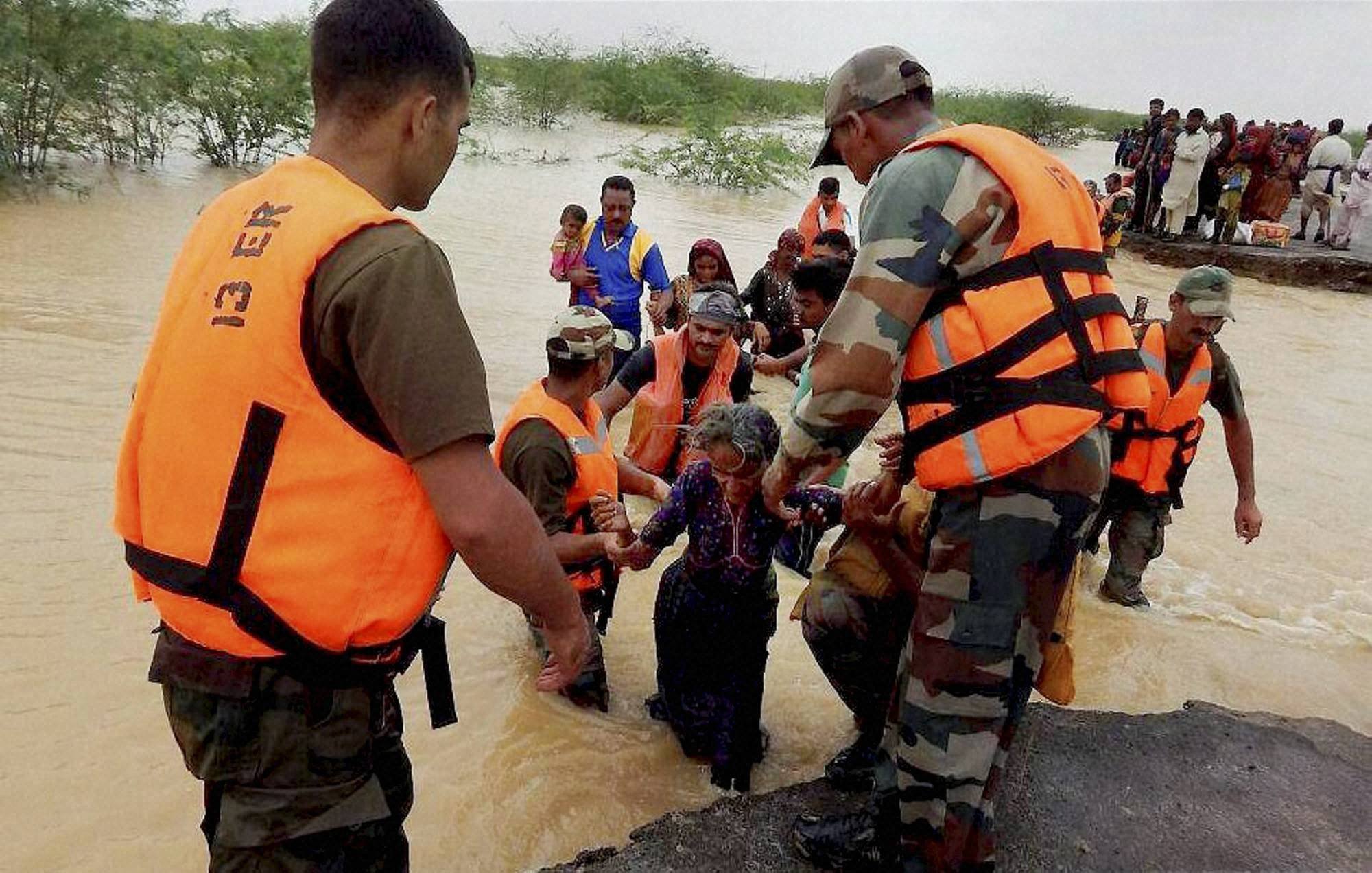 Officials said teams from the National Disaster Management Response Force and the army had been sent on search and rescue operations but roads and bridges had been washed away, making it difficult to reach stranded survivors.
In Odisha, where floods have disrupted more than half a million people's lives, state disaster management officials said they believed the worst was over.
Myanmar Calls For Help
Myanmar said on Tuesday, August 4, it had appealed for international assistance to help provide food, temporary shelter and clothing for more than 210,000 people affected by widespread flooding following weeks of heavy monsoon rains.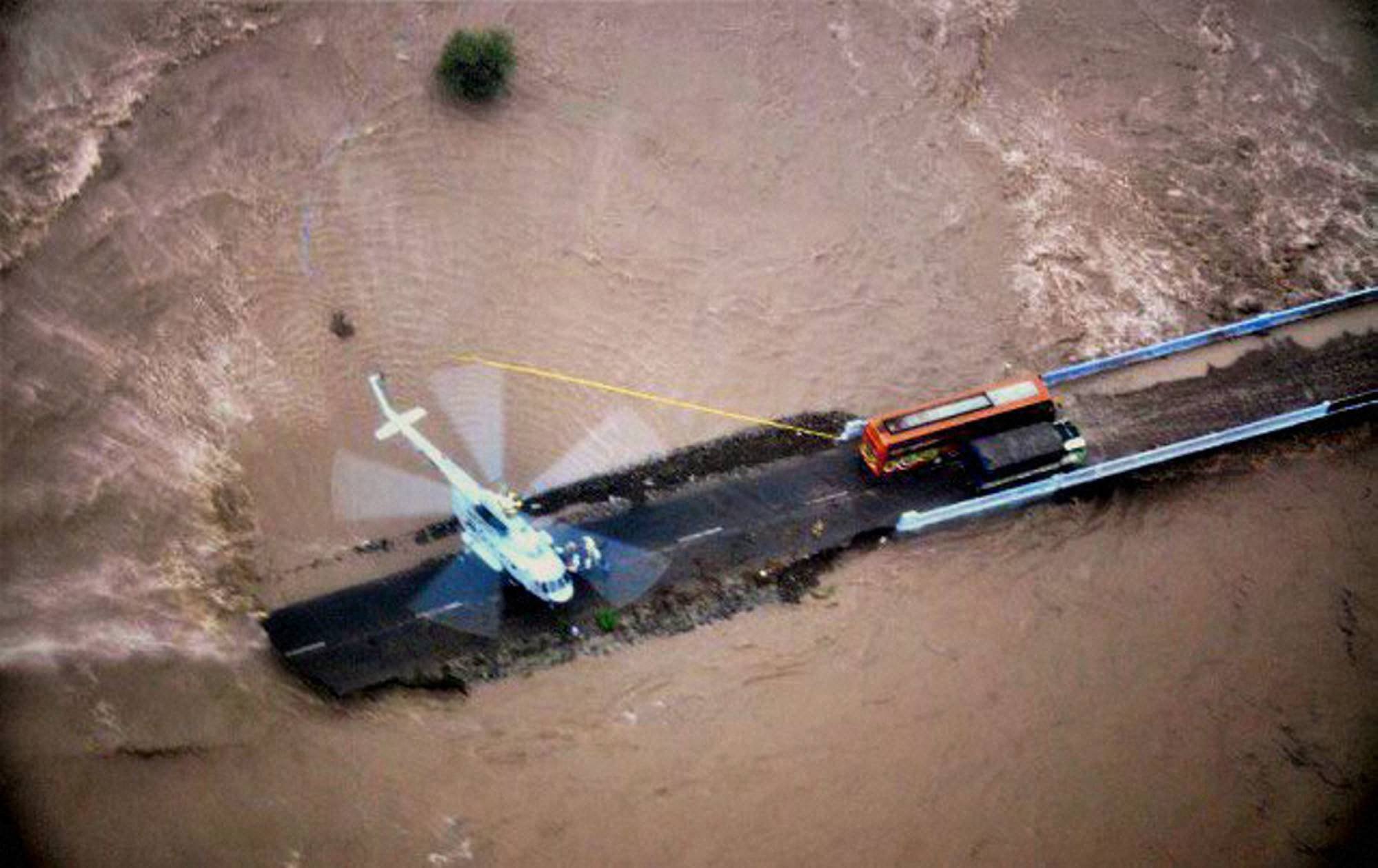 "We are cooperating and inviting international assistance. We have started contacting possible donor organizations and countries," Ye Htut, the Minister of Information and spokesman for the President's Office said.He said international assistance was also needed to relocate people and rebuild communities after the flood waters retreat. With a per capita GDP of $1,105, Myanmar is one of the poorest countries in East Asia and the Pacific.The Chinese Embassy in Yangon began providing relief supplies to stricken areas this week.
Many volunteer groups have started relief work in the flood affected areas. If you want to help the flood affected, please click here to donate.