Badri Nath Singh will finally sleep tonight.
For almost five years, the father of a young woman who was raped on December 16, 2012, and died of injuries 13 days later, had slept fitfully.
"I will sleep peacefully tonight," he said, as the Supreme Court upheld the death sentence awarded to four convicts in the case. Their daughter, too, will now rest in peace, Singh, and his wife Asha Devi, said after the judgement.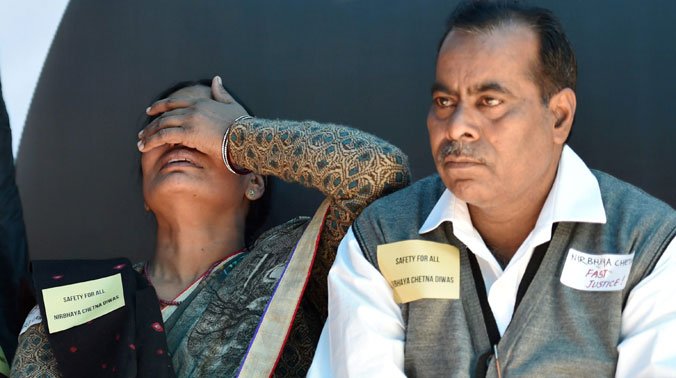 "She would have turned 28 on May 10 if she had lived. Today's verdict is a gift for her," Singh said.
He, however, rued the delay that the courts had taken in delivering justice, and wondered about the fate of other rape victims. "What about justice for others whose cases are pending in courts," Singh asked. But the SC verdict, he added, would give a boost to rape survivors seeking justice.
The parents, who have started a "Nirbhaya Jyoti Trust" to help rape victims, also stressed that their daughter should be identified by her name. Sections of the media have called her Nirbhaya, as the law prohibits naming a rape victim.
"Those who commit such crimes should hang their heads, not us," Singh said.
Speaking about the last five years, Asha Devi said there was "not a moment" when she had not remembered her daughter.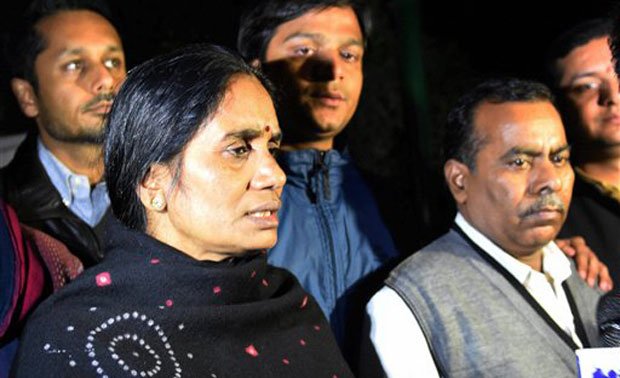 "At times I would feel weak, wanting to give up the fight. But then my daughter's face would flash in front of my eyes and I would pull myself up," Asha Devi, who was present in the packed court room when the verdict was pronounced, said.
The 23-year-old physiotherapy intern was raped and assaulted by five men and a juvenile in a moving bus on December 16, 2012. The accused then threw her and her male companion out of the vehicle.
The woman died of intestinal injuries two weeks later in a Singapore hospital, where she been taken for specialised treatment.