Correction: Some images of forest fires, in the region of Uttarakhand, that were previously used in this article have been reported as fake and have thereafter, been removed. All images currently used are for representational purposes only. We apologise for the misinformation and inconvenience caused. 
According to reports, a forest fire allegedly broke out in the Uttarakhand region, owing to rise in temperatures. Images began doing rounds, soon after.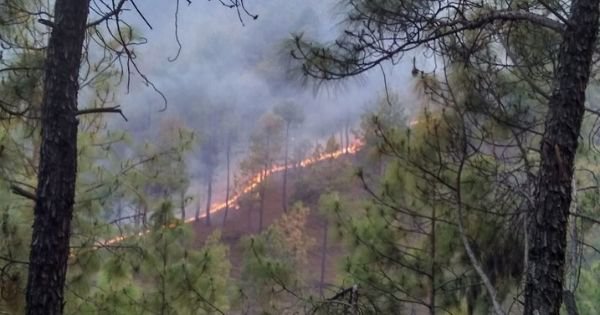 Reports earlier suggested that the state has lost nearly 51.43 hectares of forest cover with '46 fires reported till date'. The forest department however confirmed that they are using satellite images to douse the fire wherever reported, however, there have been no reports of massive or serious incidents anywhere in the region. 
This video, that shared by IFS Vaibhav Singh, apparently showed the extent of the damage the wildfire had caused across the state. However, the source for the same could not be verified. 
Unbearable heat , treacherous terrain , one wrong step and you can break your bones , add to this the winds which make it extremely unpredictable !! This was my experience of dealing with this last night ! #wildfires #Rudraprayag pic.twitter.com/kvI47nMD88

— Vaibhav Singh,IFS (@VaibhavSinghIFS) May 24, 2020
Further updates on the situation are currently awaited. 
Feature image is for representational purposes, only.