In a tragic case of negligence, four sanitation workers died of asphyxiation while cleaning a septic tank in south Delhi's Ghitorni area. The incident happened on Saturday when the deceased had gone down to clean the tank at an under-construction building. Police have now arrested two men in connection with the case.
According to a report by PTI, five men had gone down to clean the tank at an under- construction building in the area but did not come out for long.  They were later pulled out in an unconscious state by fire department personnel after an hour-long operation at around 11 am,
It is suspected that they inhaled toxic gases inside the tank. Three of them were taken to a private hospital, while the other two were taken to the AIIMS Trauma Centre and the Safdarjung Hospital.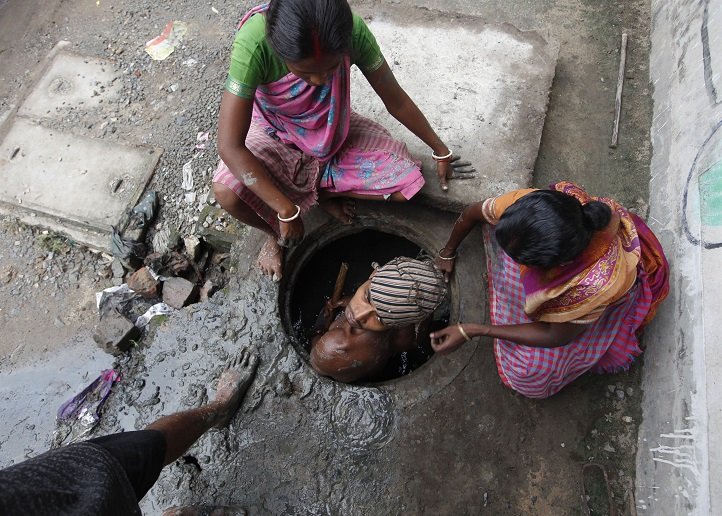 Four workers, identified as Swarn Singh (45), Dipu (28), Anil (23) and Balwinder (32), were declared brought dead. Jaspal (22), Swarn Singh's son, is currently undergoing treatment at the private hospital.
Police said that Singh was a contractor who dealt with water boring work, whereas the others who died were labourers. They had been called to clean the tank since it was emanating foul smell, the police said.
A labourer, Lokesh, who had accompanied Singh and others, said that they had been instructed by Singh to clean the tank.
He told police that initially Anil went inside the tank. After some time when they called out to him, he did not respond and Billu went inside to check on him.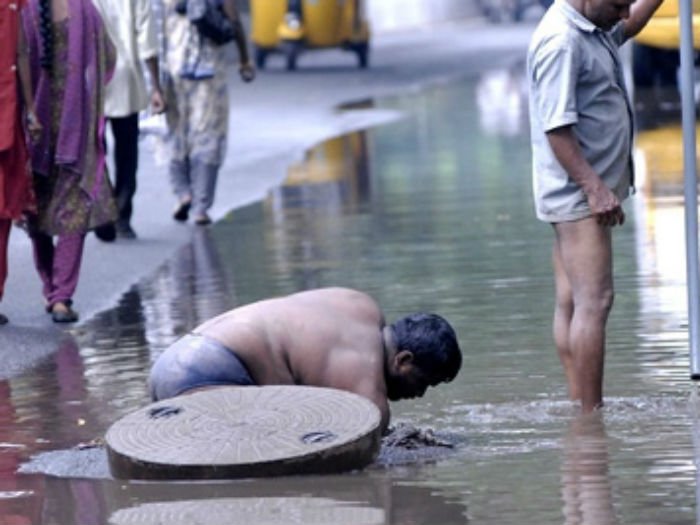 When he did not return, Dipu and Singh entered the tank. When they also did not respond to their names being called out, Singhs son Jaspal decided to step in to save his father.
Lokesh sensed something amiss and with the help of a rope, he managed to pull out Jaspal.
Later, the police and the fire department were alerted and they rescued the remaining persons stuck inside the septic tank. All the five are residents of Ambedkar Colony in Chhattarpur.
Police on Sunday arrested two men on charges of culpable homicide not amounting to murder (IPC 304). Niranjan Singh, building owner's supervisor and Ridhipal, the gardener have been accused of insisting the workers to enter the tank to clean it without providing them any safety gear. If convicted, they can an imprisonment of up to 10 years. They have been denied bail and are currently under judicial custody, reports Hindustan Times.
Here is a look at ScoopWhoop's investigative documentary on manual scavenging as well as the unfair practice of sewage treatment in Mumbai:  
(With inputs from PTI)
(Feature image source: PTI)