A four-day-old baby died at the Old Government General Hospital at Vijayawada in Andhra Pradesh on Monday and his parents have claimed it was due to ant bites, reports Deccan Chronicle.
The parents of the baby claim that the infant had injury marks all over his body after a saline bottle fell on him, attracting ants.
However, the hospital has refuted the allegations. The doctors claim that the child, who was born premature had developed Respiratory Distress Syndrome (RDS) and died as a result of it, reports The Hindu.
They also claim that the injury marks were actually nail marks of doctors, when they were trying to resuscitate the baby.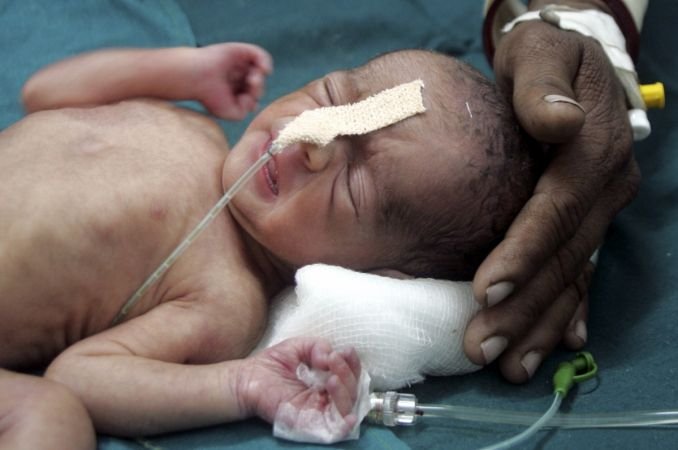 The parents reportedly staged a protest in the paediatric block alleging negligence by the hospital staff. 
State health minister Kamineni Srinivas who is currently on a London tour, phoned the hospital staff and ordered an inquiry into the incident, reports Deccan Chronicle. 
This isn't the first time that something stomach churning as this has taken place. In August 2015, rats killed an infant inside an ICU of a government hospital in Guntur, Andhra Pradesh.
(Feature image source: AFP)