A Mumbai court on Monday, August 31, extended the police custody of Indrani Mukherjea, her former husband Sanjeev Khanna and her driver Shyam Rai till September 5 after the trio was produced before a local court in connection with the Sheena Bora murder case.
Mumbai Police slapped fresh charges of attempt to murder against Indrani Mukherjea, her second husband Sanjeev Khanna and the driver for allegedly trying to kill Mikhail Bora, the brother of the deceased after a Mumbai-based contract killer hired by Indrani to eliminate him was detained by the police on Sunday, August 30.
Times of India reported a high-ranking bureaucrat said it was learned that Indrani or her associate had paid Rs 2.5 lakh to a contract killer. "Our information is that the plan failed to take off. We have detained the contract killer. He has admitted that he was hired by Indrani to eliminate Mikhail," he said.
Meanwhile, on Monday, August 31, Indian Express reported that Investigators probing the alleged murder of Sheena Bora claim to have tracked down Siddharth Das, the man believed to be her father.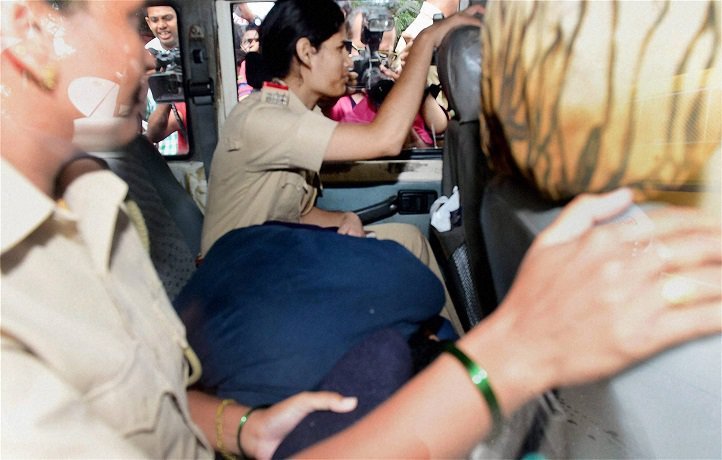 Das, who remarried after divorcing Sheena's mother Indrani Mukherjea, who is now the prime accused in the murder case, lives in Kolkata, the Express report said.
The Mumbai Police will be getting in touch with Das soon to record his statement, it added.
On Sunday, the sensational murder case took another turn when police seized a suitcase that was purportedly meant for packing the body of Sheena's brother, Mikhail, whom Indrani Mukherjea had allegedly planned to kill. Reportedly, it was her fourth attempt to kill Mikhail.
Officials were tight-lipped about the progress in the probe amidst reports that Indrani and her former husband Sanjeev Khanna had been making contradictory claims about who killed Sheena three years ago.
The new twist in the probe came when Sheena's brother Mikhail claimed that their mother Indrani had planned to kill him also on April 23, 2012, when she had given him a spiked drink. The same day Sheena was allegedly killed by Indrani and Khanna in a car with the help of the driver Shyam Rai. The three had carried the body and disposed it in Pen tehsil in Raigad district the next day.
The seizure of the suitcase from residential premises of Indrani and Peter Mukerjea in Mumbai's Worli area apparently lends credence to Mikail's claim about his mother's plan to kill him and pack his body parts but there was no police confirmation of this theory.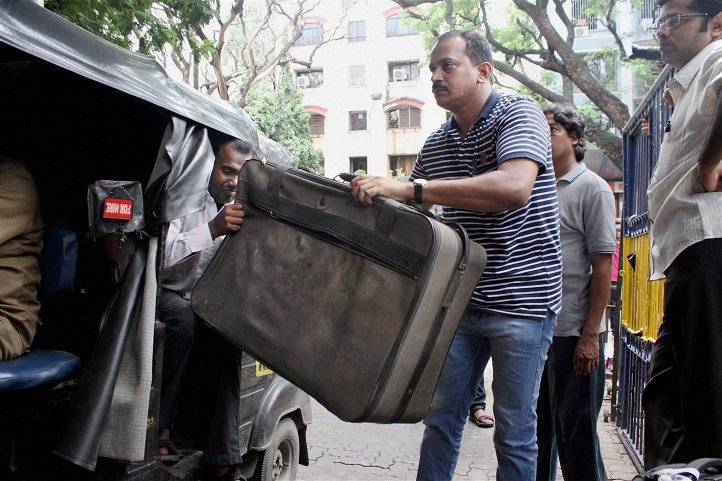 The village official in Raigad district, who helped Mumbai Police team locate the spot where Sheena Bora was allegedly buried, on Sunday said when he first spotted the body in 2012 it was just a skeleton with no flesh.
"It was all skeleton. There was no flesh. The local government doctor took it for post mortem, after which it was buried," Police Patil Ganesh Dhene of Hetevne village said. Asked how he came across the skeletal remains, Dhene said: "I had gone to collect mangoes. The body was not in a suitcase. The surrounding area was burnt."
Asked if the area was burnt as a result of petrol being poured on the body, Dhene said, "I don't know if it was burnt by petrol or something else."
Read more:
Feature image source: ScoopWhoop