It was another one of those pre-Olympics press conferences where an athlete who had qualified for Rio told the gathered press about their journey so far, the hardships they have faced, their hopes for the Olympics. Most of the questions we ask, as journalists, are standard-fare.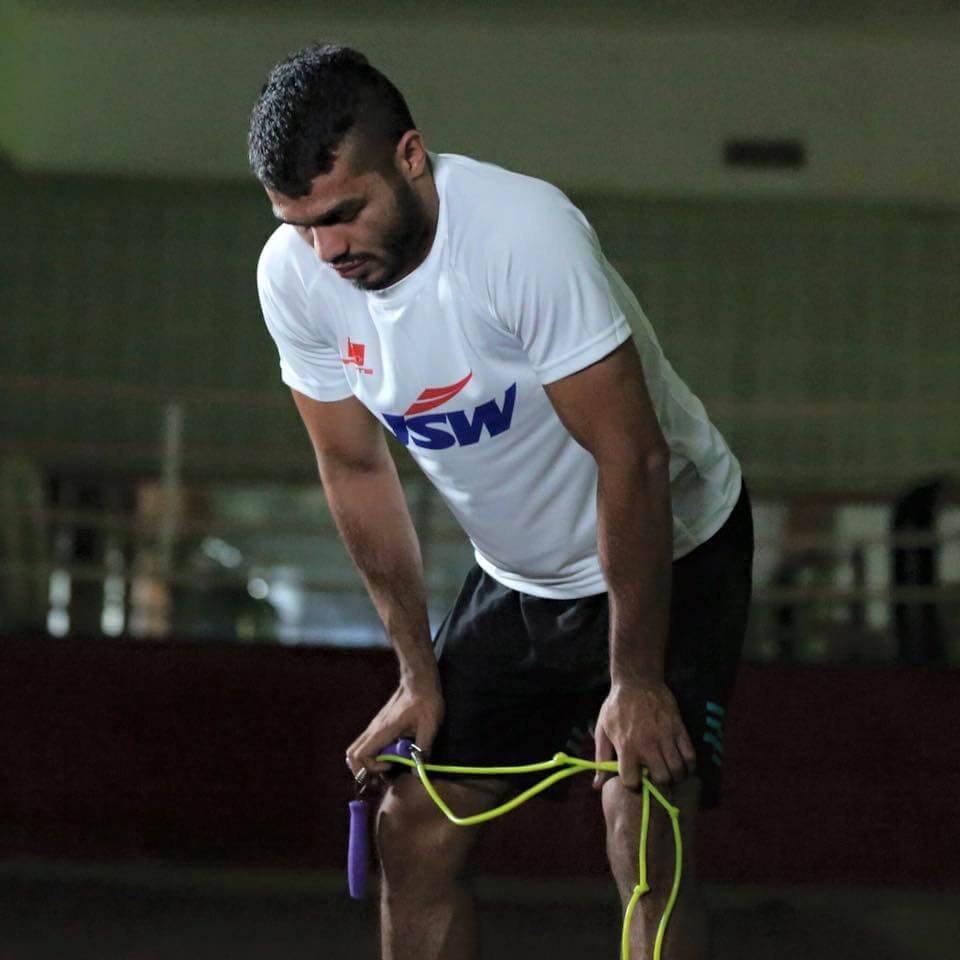 Vikas Krishan Yadav, the middle-weight medal hope for India, was asked what his expectations from Rio are. Usually you would expect a vague, 'playing-down-chances' response, or the confident 'I-will-go-for-gold' answer. 
"I am expecting a bronze," said Vikas.
That became a theme for the rest of the evening as the reporters asked him to elaborate his answer repeatedly, at which point he started growing cautious and resorted to platitudes. But there was honesty and a high level of self-awareness in the original answer that becomes more apparent when you hear the story of how he has got to Rio 2016.
For starters, this is not his Olympic debut. He got eliminated in the first round at London 2012 — and in controversial circumstances. Despite initially being declared the winner 13-11, the decision was reversed after an appeal. It was too much for him to handle. He decided to 'take a break' from boxing — one he says was never meant to be permanent. He finished his training with the Haryana Police, got some studying done.
And now he is one of India's medal hopes at the Rio Olympics — the only seeded boxer among the three men who have qualified. 
"I have always followed my heart. I have always allowed my heart to make my decisions for me," he told ScoopWhoop in a chat before heading for Rio. And it is that conviction that has taken Vikas to the Olympics, at a time when amateur boxing in India is struggling like a boat without a rudder in the middle of a rough sea.
Here are excerpts from an interview of the boxer from Bhiwani, who is looking to emulate Vijender Singh:
Growing up, what drew you to boxing? What made boxing the sport you wanted to take up?
When my father was posted in Bhiwani, boxing was the sport that was most popular. Vijender had already made it to the Athens Olympics team and interest was steadily growing. A lot of young boys were getting drawn towards the sport. The aspect of two warriors in the ring was something that appealed to me. I was amazed by the speed and power that I could see the two boxers exerting.
Was your first fist fight inside the boxing ring or outside it? 
You always fight as a kid. At times it is over really small issues but as kids you always get into fights. As I became a better boxer, started putting on some more muscle, kids would not really get into scraps with me. They thought it best to maintain their distance. I remember them saying, "Isse thoda door raho, bahut zor se maarta hai (stay away from him, he hits very hard)."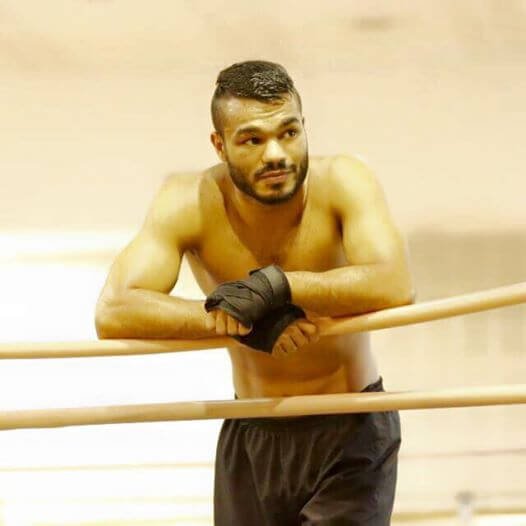 Tell us about what went through your head during and after London 2012.
The whole issue, the decision being overturned on video review, and the subsequent media scrutiny was quite tough to take. I was a raw young boxer, I did not really understand the full significance of what had happened. Perhaps, I was immature to really understand what the Olympic Games meant to me as an athlete. It wasn't very easy to deal with all of that.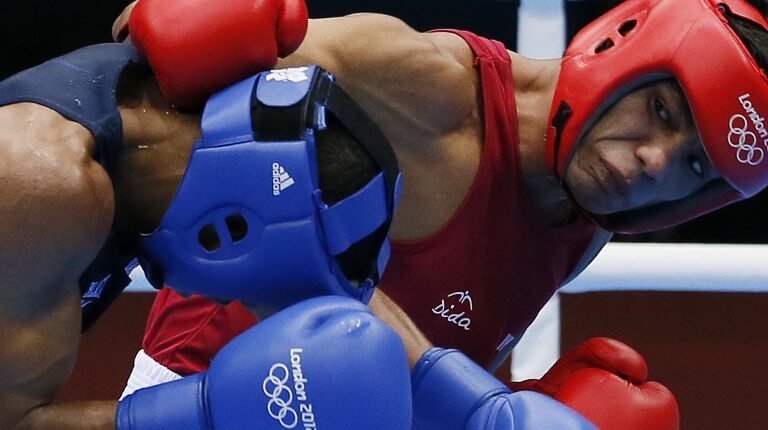 I thought I had won the fight, the referee had raised my hand and in my head I was already thinking about my next fight. All of a sudden that changed. It was a setback. I did not know how to react. Whenever I heard or saw something related to boxing, it would dishearten me. That was a very uncomfortable feeling because for a long time before the London Games, boxing was constant and something that made me wake up in the morning and get into that ring.
How tough was the decision to stay away from boxing for a year? What made you take that call?
It was quite tough. I initially enjoyed the freedom but then slowly tired of it. For the first couple of months I did not want anything to do with boxing. It was as if the sport did not exist for me. I shut myself away from the sport. I did not open the sports pages of the newspapers, told my friends not to bring up any conversation related to boxing. 
I immersed myself in police training. Enjoyed it for some time. I think I needed some time away from the sport. I was really disappointed after the Olympics, I knew I had a chance and then it all went away. At that time, I was really young and all of that took its toll. I did not have the level-headedness of analysing what had happened to me constructively. I just took it in the wrong way.
Tell us about your year away. What did you learn about yourself. Did you always know you will come back?
When you have led such a regimented life for such a long time, it is very difficult to suddenly change track. I enjoyed that freedom for some time but after a few months I began to crave the rush of the boxing ring.  The pull was just too intense. 
But that year taught me a lot about myself. It calmed me down, it helped me channelise my aggression better. While earlier it was more about getting in the ring and going for the kill immediately, now it was more about waiting for my chance, picking my moments, giving myself the best chance of setting up for a win and then closing fights down clinically. 
So how is your approach to Rio 2016 going to be different?
I promised myself one thing after I got back: I never wanted to put myself in a situation like the one I found myself in at London 2012. Fights had to be nailed shut, I didn't want space for argument and definitely did not want any doubts in the minds of the judges and referees. I learned not just to hit hard but hit smart. I learned that taking care of the body was essential to furthering my Olympic dream and I worked on that. I understood that I needed more foreign exposure, so I worked on that. 
That break perhaps brought out a new boxer in me. 
Good luck at Rio, Vikas!