(Any opinions expressed here are those of the author and not necessarily of ScoopWhoop)
While it is, undoubtedly, the government's responsibility to get to the root cause of what happened at the AAP rally in Jantar Mantar on Wednesday, April 22, it is also important to investigate the case as one of a clear lack of humanity. All of us — the netizens, AAP leaders, PM Modi and Delhi Police — are busy in unitedly raising Gajendra Singh to an iconic status and forgetting the real story.
An Indian Express article recounts the incident, "As Singh climbed higher, some below asked him to stop. The attention, however, was fleeting and everyone soon turned towards the stage. Wearing a red turban and wielding a broom, Singh perched on the branches. Most mistook him for an eager Kejriwal supporter trying to get a better glimpse of the chief minister who had arrived a few moments earlier."
He seemed to have sat there for a while before attempting to communicate with the rally attendees.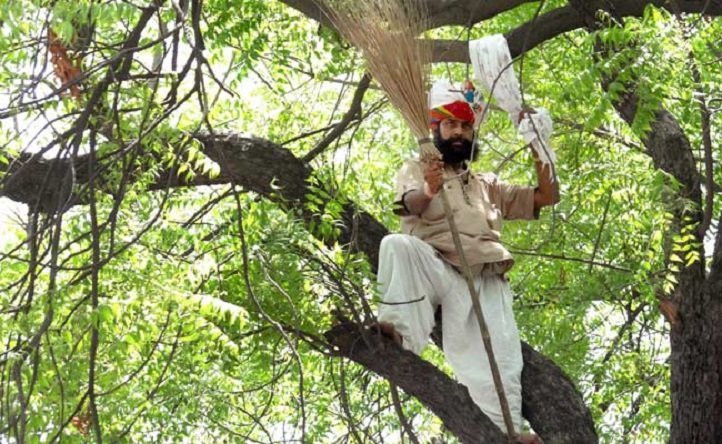 "In the next 15 minutes, however, Singh seemed to want [sic] catch the attention of those below. He began waving his hands and speaking, but the words were drowned by the speeches from the dais."
While Singh's suicide may have been the most shocking farmer suicide in full public view, the real question is, why did EVERYONE let it happen?
As a journalist, the first question I raise is to my own kind. You may have captured the most perfect shot, and it may very well be the best footage you have ever recorded in your life. But does humanity lie above journalism?
It is your job to seek the truth, and the truth you have told, by releasing images from before his death, through his attempt at hanging himself by that white gamcha , to his lifeless body being brought down by a few good people.
You left your camera rolling for the greatest spectacle. And in that shot of the century, you lost a shot at humanity.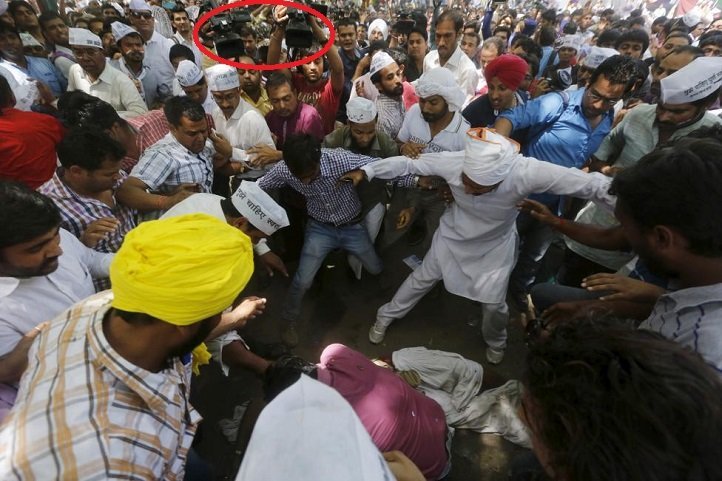 Then there is you, dear Delhi Police. The AAP blames you and you blame the AAP. Unfortunately, the man lying dead can't tell us which one of you is more accurate with your accusations.
The Delhi Police FIR states that "leaders and workers of AAP had instigated Gajendra Singh to commit suicide, hence they should be acted upon," Zee News reports. The police has also written to New Delhi District Magistrate stating that he has no jurisdiction to conduct an inquiry into the Jantar Mantar case. On the other hand, AAP leader Kumar Vishwas said, "Police rejected our pleas to save the farmer, it was the AAP workers who took the man to the hospital."
The fact of the matter is, ordinary individuals like Gajendra Singh look up to the police for protection. By not breaking your semi-circle chain and by expecting an AAP member to climb the tree, you waited out 10 minutes too long. A man was hanging from a tree, and you had the training to rescue him. That was all that should have mattered.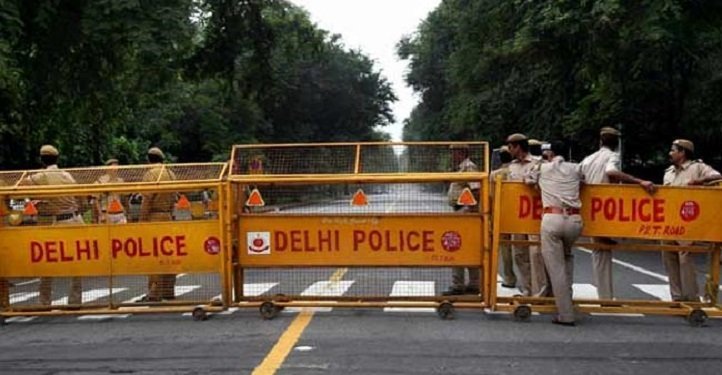 A staged move?
Singh's brother, Vijendra Singh accuses the AAP for not acting when they could have. "I personally hold Arvind Kejriwal 'responsible' for this incident," Vijendra Singh said, The Times of India reports.
"Manish Sisodia had asked Gajendra to attend Wednesday's AAP rally," he added.
Is he hinting at this being a staged political move? If so, AAP failed miserably. Not only did they not act in time, but they went on to make the worst of statements they could have, after such an unfortunate incident. Silence would have been better.
AAP spokesperson Ashutosh reportedly said, "AAP men do not know how to climb trees. If next time, any such incident takes place, Delhi CM will himself climb trees to save the lives," oneindia reports.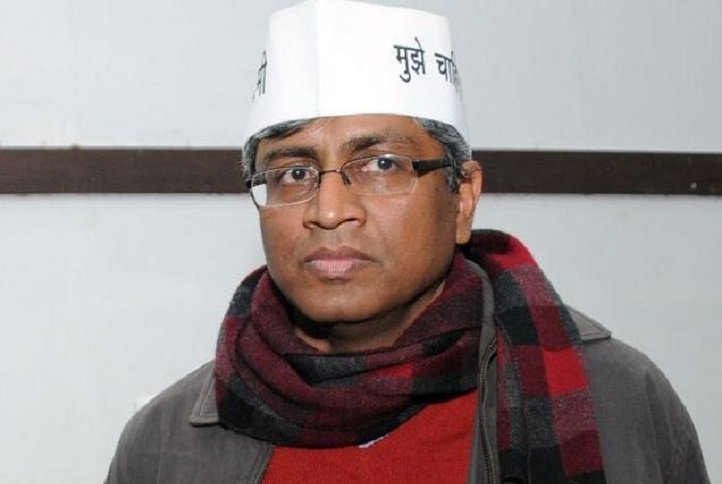 Is the AAP suggesting that farmers suicide ought to be routine? Or is this an attempt at a joke? Bad timing. If Gajendra Singh's death appears to be a joke to AAP, they might want to reconsider their activism. Farmer deaths are an alarming reality in this country, and for one that happened under their watch, the least they could do is be sensitive.
Yes, AAP supporters did bring the man down, but what did AAP leaders do.
Kumar Vishwas gives it away, whilst trying to save the party's name with this simple statement: "The news of the farmer's death [came] only after Arvind Kejriwal finished his speech."
Why did Arvind Kejriwal finish his speech?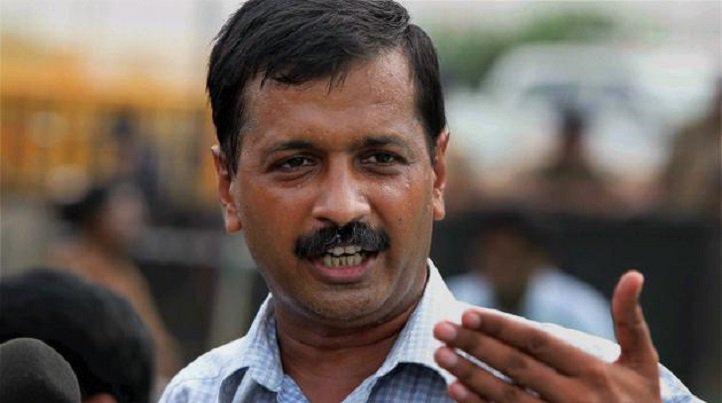 The rally should have stopped after the limp body of Gajendra Singh was brought down from the tree, but it didn't. This, coming from the same party that stopped a rally to pay respects to the Muslim community during call for azaan. (Full respect for that)
To half quote Shazia Ilmi: Irony be thy name, Kejriwal.
Wait, wait. I'm not going to blame everyone and stand and stare judgmentally. The people of this country, which includes me, have failed Gajendra Singh by trending #AAPRallyMurder on top of Twitter.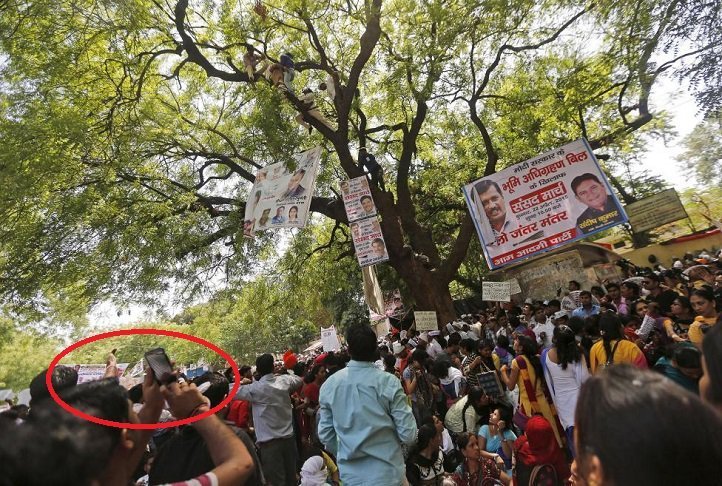 No country for farmers
We have created an absolute mockery of farmer suicides, a problem that plagues India everyday. In fact, in 2015 alone , over 600 farmers have killed themselves in Maharashtra. And this is just one state in all of India.
In the new born state of Telangana, a shocking total of 350 farmer suicide cases were estimated in November 2014. And the state was five months young when this news came out.
Our senseless tweets have only added insult to injury for families of scores of such farmers, and for that feat, we must applaud ourselves.
Investigation with Narco test of Sisodia, Kejri and Vishwas, will solve the while mystery #AAPRallyMurder

— Manik Tyagi (@ManikTyagi) April 23, 2015
Feature image source: Reuters
Read more: