When we think of prisons, we think of a place with tight security to keep offenders from committing crime. But one can't say the same for Nabha jail in Punjab, where jail inmates are openly mocking the law. Nabha jail is one of the most checked-in locations in Punjab, on Facebook, where prisoners carry smartphones and frequently update their status messages. 
Many gangsters even have their own Facebook pages, which they keep updating regularly. What is more surprising is that these pictures look like they're taken on a casual outing with inmates having a more than comfortable stay inside the jail, brazenly defying law. 
This is the condition of prisons in Punjab, including Nabha, Patiala, and Faridkot jails, that are awash with illegal mobile phones.
Prisoners in Nabha jail proudly pose for pictures, tag their friends, and post them on Facebook.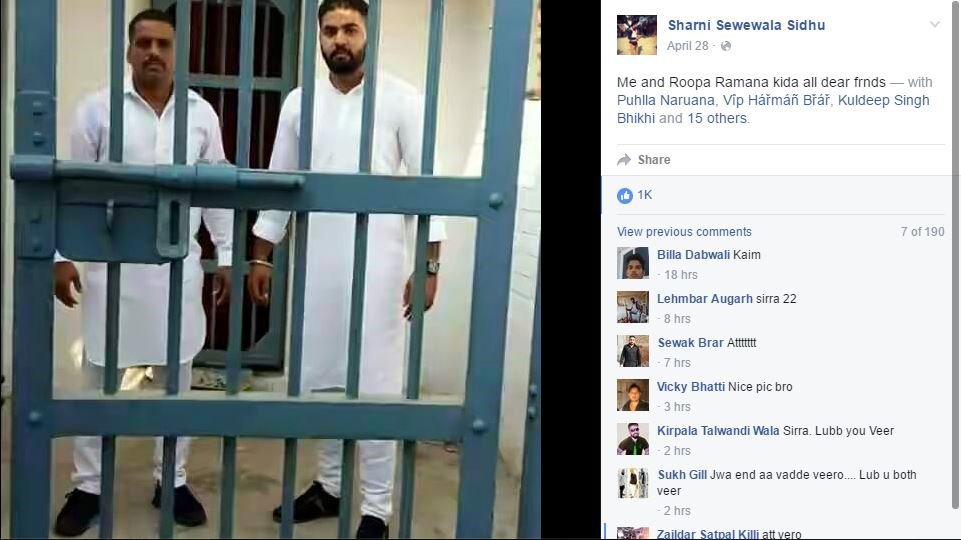 The rampant use of phones inside Nabha jail came into light after Vicky Gounder, a member of the 'Shera Khuban gang' and currently lodged in Nabha jail, openly claimed to kill Rocky Fazilka and posted it on Facebook. One of his posts in Punjabi loosely translates to "Finally the revenge of my brother is taken."
Soon after, other jail inmates also started making similar claims on Facebook, including Jaipal Singh, the main suspect who presently remains at large, but insisted on Facebook that it is, in fact him, who killed Rocky gangster.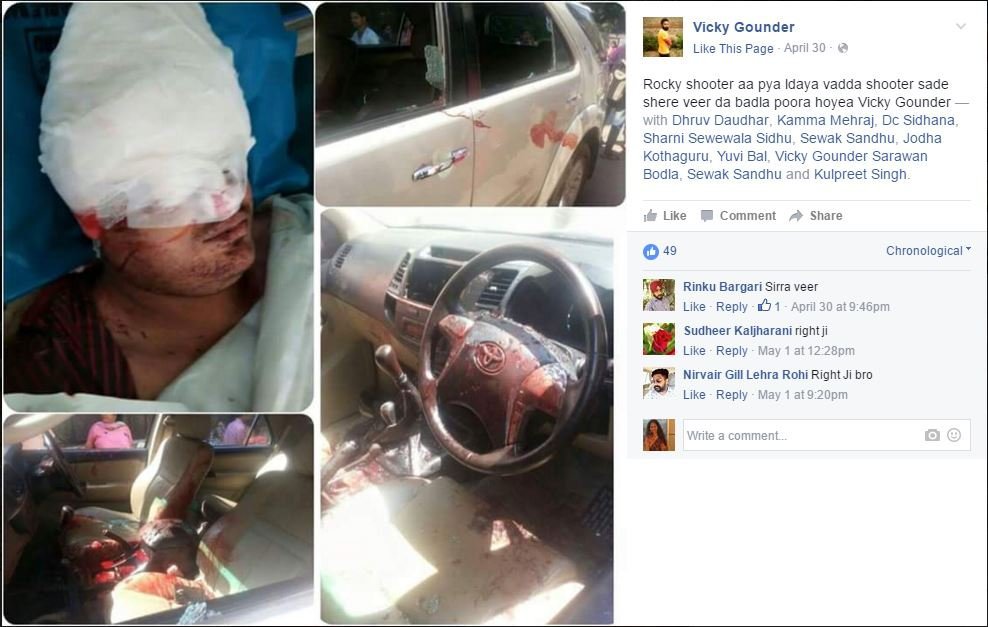 Rocky Fazilka aka Jaswinder Singh was a gangster-turned-politician, who was shot dead by unidentified assailants on the Panchkula-Shimla national highway. According to police, his murder was the fallout of a gang war. The Facebook activity of gangsters from behind the bars came into notice after Vicky Gounder's open declaration, which was followed by posts from others.  
But that's not the only surprising fact. With no sign of remorse on their faces, these pictures suggest that for these people, life inside the prison is not all that different from the one outside.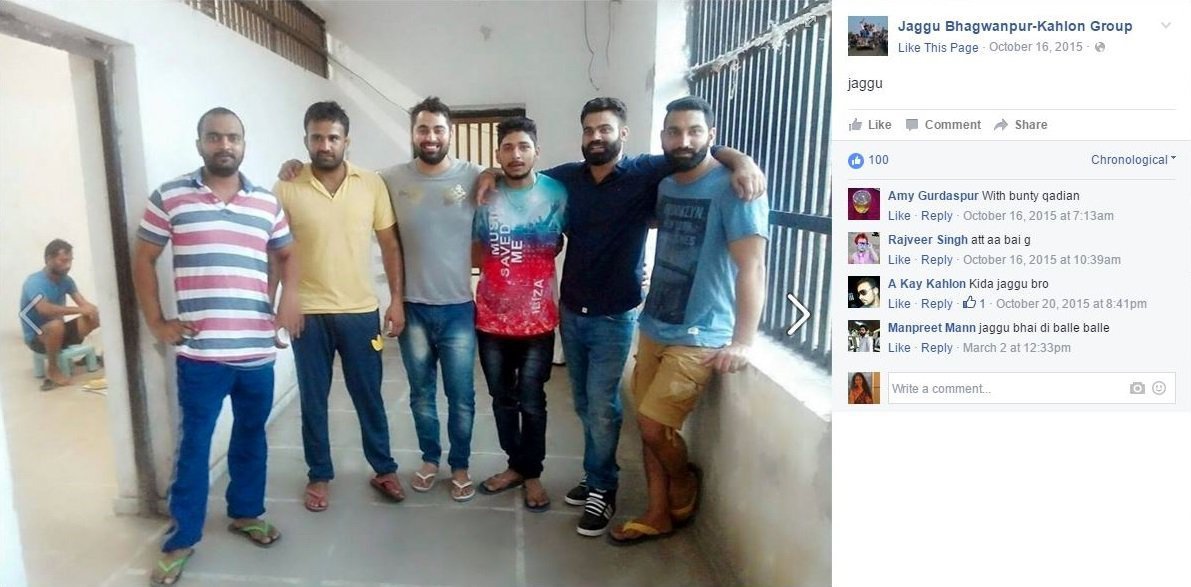 They boast their camaraderie from inside the jail and pose with handcuffs.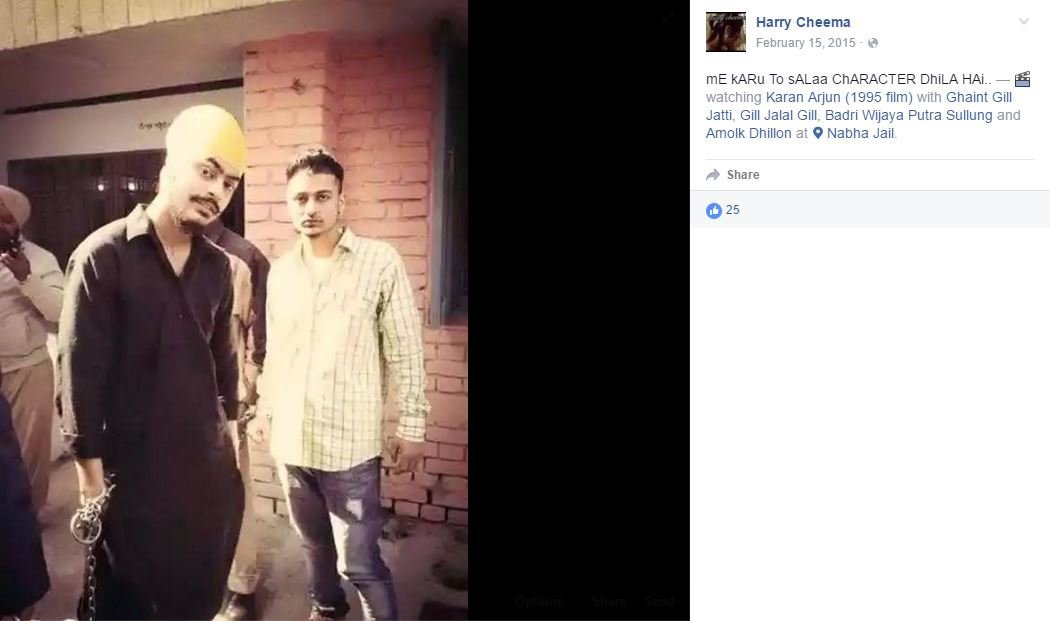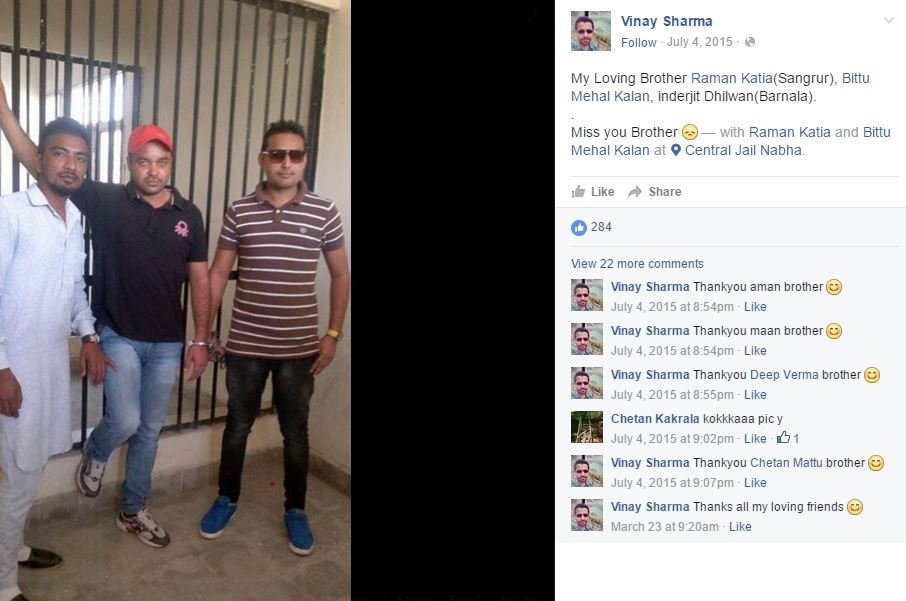 Groupies and selfies inside the jail are common.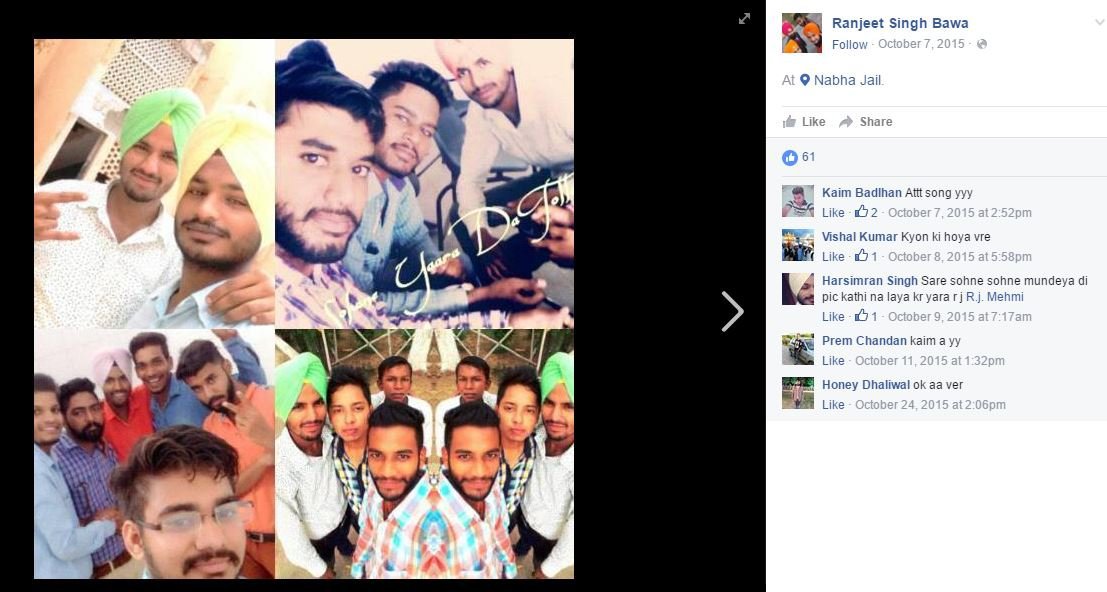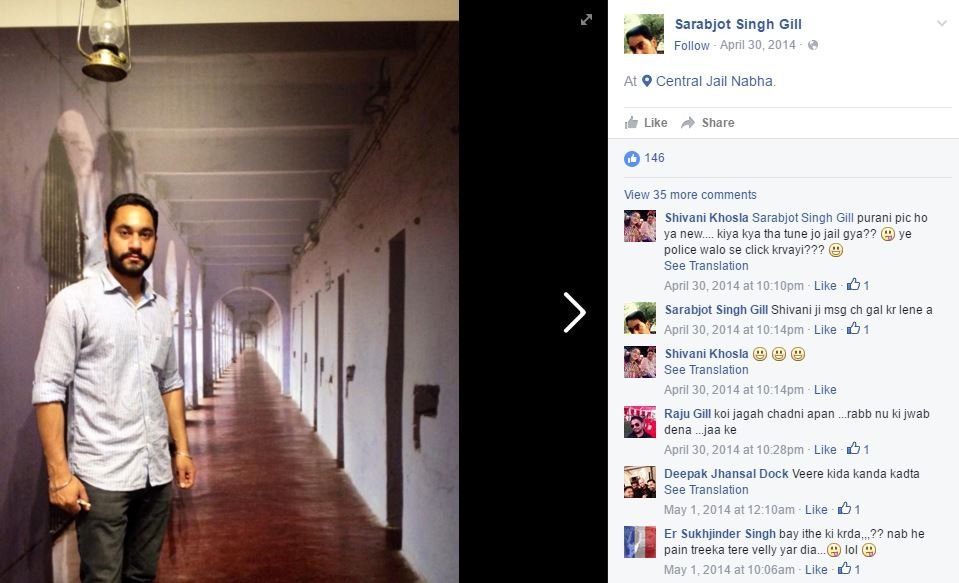 It's not that the police aren't aware of this situation, but apparently, according to them, no raids have been able to curb the smuggling on mobile phones inside. ADGP Prisons, M K Tiwari told Indian Express, "Recently we conducted raids at Kapurthala, Nabha and Patiala, and recovered mobiles and other objectionable substances. We are not able to understand as to how smuggling of mobile phones is so rampant."
But then what are the policemen doing in these photographs?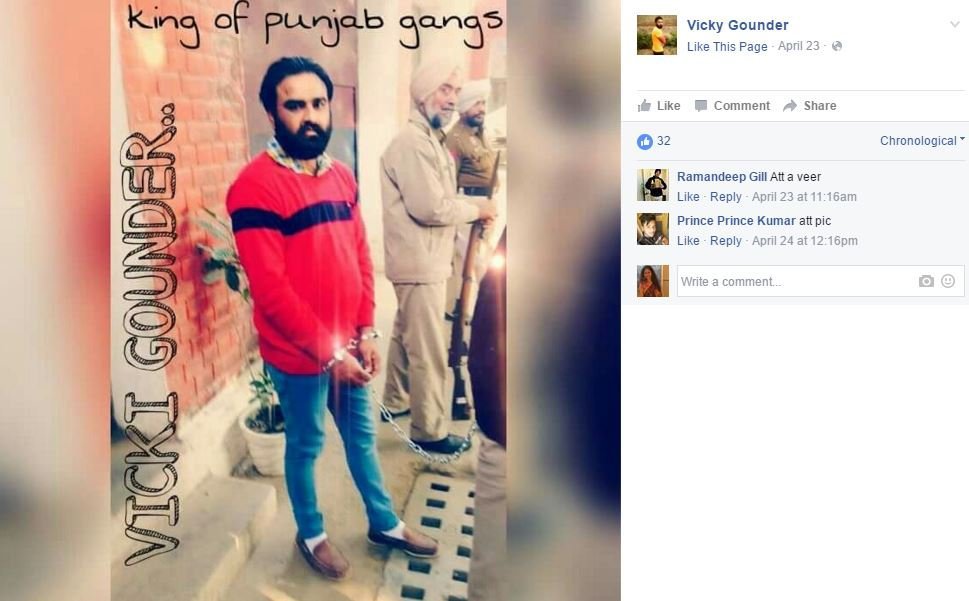 This is not only horrifying, but paints a grim picture of the Indian police system.
H/T: Indian Express