Union Minister VK Singh's wife Bharti Singh has filed a police complaint here against a man alleging that he was trying to extort Rs two crore by blackmailing her with "doctored" audio-video clips to defame her husband. 
In her complaint lodged at Tughlaq Road police station, Singh alleged that Pradeep Chauhan, a resident of Gurgaon, had even threatened her of "dire consequences" if the money was not paid.
"We are investigating the matter and the accused has been questioned by us. He will be called for second round of questioning soon. He is not yet arrested," said a senior police officer. The FIR was filed under IPC sections 384 (extortion) and 506 (criminal intimidation) on August 12. The complainant said that Pradeep was known to her as a friend of her nephew.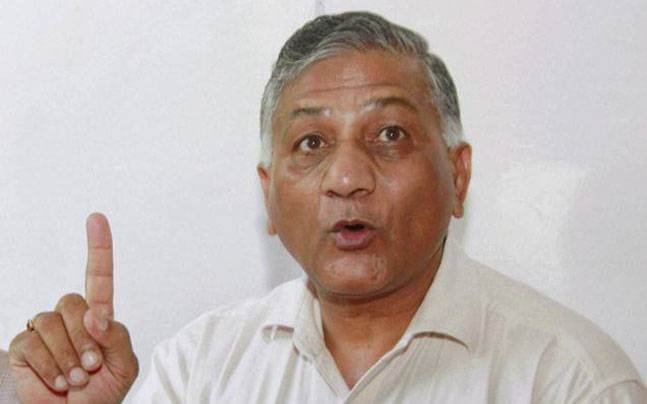 She alleged that he had been calling her for a few days threatening to make public the "doctored" audio and video clips, contents of which were not known to her. The accused allegedly called her several times and threatened to "ruin" her husband's reputation.
He allegedly called repeatedly on the night of August 6. Singh also alleged in her complaint that the accused had posted a video on Youtube levelling false allegations against her husband, who is Minister of State for External Affairs in Modi government, and family. She also expressed "grave threat" to her security alleging that Pradeep was a "dangerous" man who carried guns. 
(Feature image source: Twitter| India Today)