A group of former TERI employees and its University Alumni today condemned appointment of RK Pachauri as Executive Vice Chairman of the green body, saying it was a "slap" on the face of those fighting against gender discrimination. They demanded deferment of his elevation till the case was decided by the court. 
"This latest appointment of Pachauri as the 'superboss' of TERI comes across as a slap in the face of all those (women and men) who have ever tried to stand up against gender discrimination or sexual harassment at workplace," the group under the banner of 'A few concerned ex-TERI employees and members of TERI University Alumni network' said in a statement. 
Terming the decision of TERI Governing Council as "unfortunate", they said it will give Pachauri "all the powers and access to intimidate witnesses" in the case."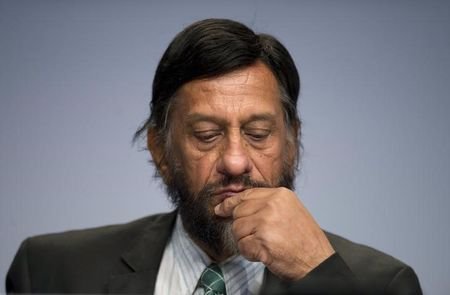 "Appointment of any person to one of the senior most positions of the same organisation where the alleged crime occurs is out rightly unfortunate. Therefore, any appointment (actually a promotion) of Pachauri in TERI should be deferred till the case has been closed by the court," they said. 
"This also sends out an extremely wrong message to all TERI employees and TERI university students, through indirect intimidation and by essentially suppressing their voices forever. As a Vice Chairman with executive powers Dr Pachauri could potentially have all powers as well as access to continue to intimidate witnesses of the case," they said. 
Meanwhile, Pachauri has told the court that he never exercised any pressure on the organisation and its officials as alleged by his former woman colleague in the sexual harassment case lodged against him. 
Pachauri was appointed as Executive Vice Chairman of TERI on February 8 after Ajay Mathur took over the charge from him as Director General of the green body. 
In February last year, a junior colleague had accused him of sexual harassment, following which he went on leave but joined work in July after a court quashed the internal committee report that found him guilty of misconduct. 
He was removed as chairman of the Inter-governmental Panel on Climate Change, an international body of scientists that makes periodic assessment of climate change science. The group, which has submitted the letter to TERI's governing council, has also started an online petition to garner support for Pachauri's removal from TERI.