Among the many attendees was Sudhir Makkar, popularly known as 'Golden Baba'. This baba has become the centre of attention on the annual Kanwar Yatra, because of the ornaments he wears and the procession of luxury cars that accompany him.
The Kanwar Yatra in 2019 took off on the 17th of July this year, marking the pilgrimage's 26th anniversary.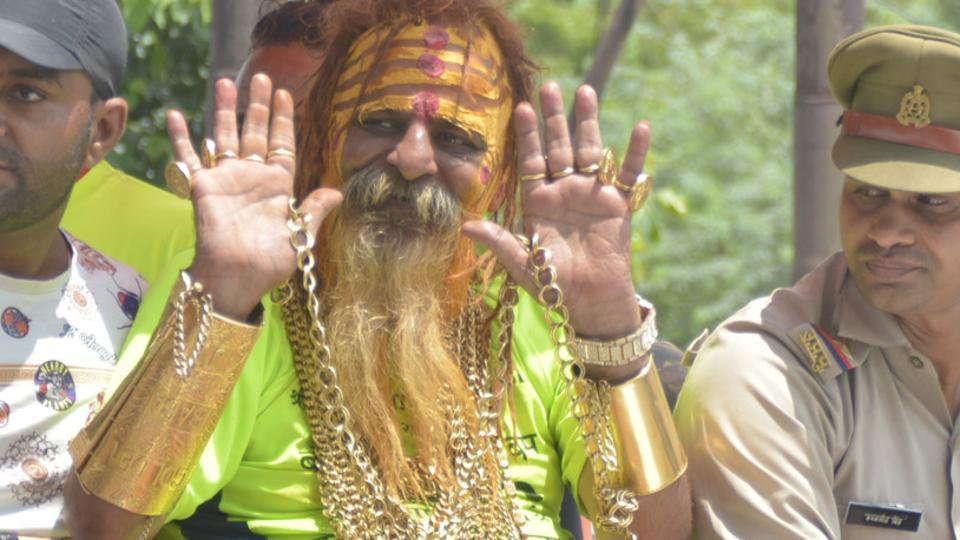 This year, he participated in the pilgrimage from Meerut wearing 16 kilograms of golden jewellery. Typically he wears around 20 kilograms, but went lighter this year owing to health concerns. He spoke to ANI, 
Due to some health issues I decided not to attend this year"s Kanwar Yatra but then so many devotees and Kanwariyas insisted me to come and take Kanwar this year as well so by Lord Shiva"s grace I am attending the 26th Kanwar Yatra.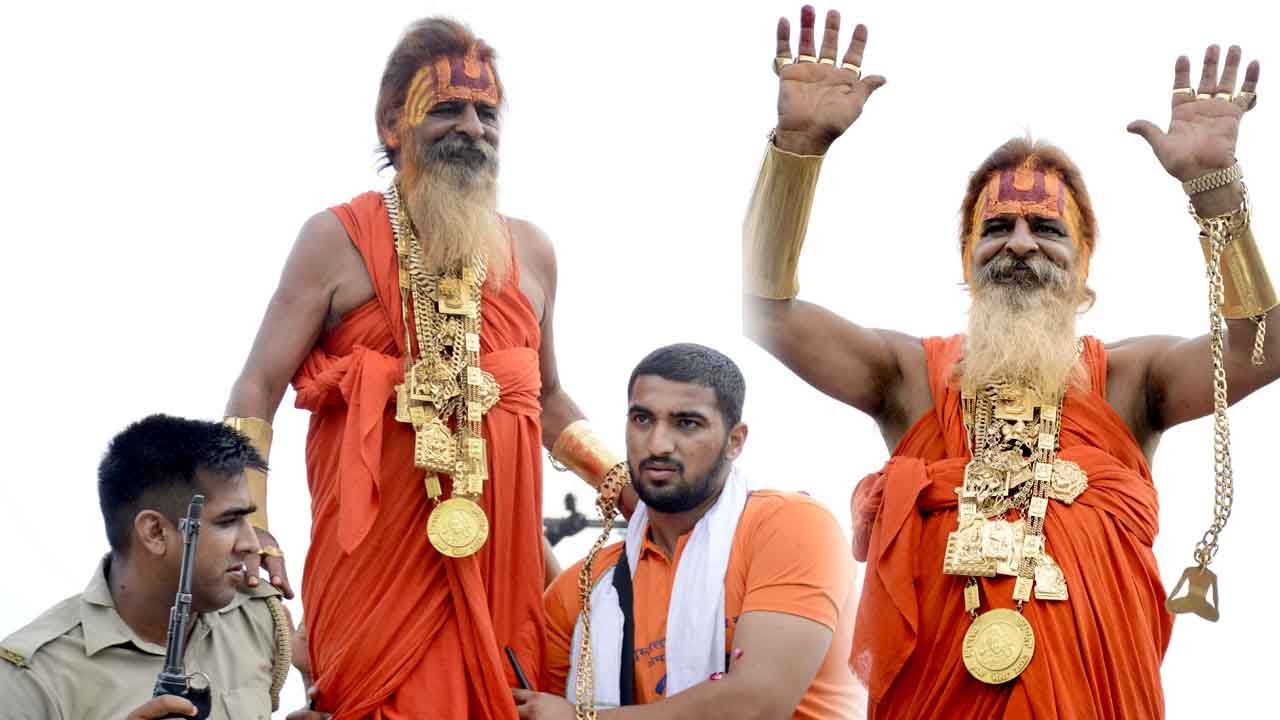 The gold ornaments that Golden Baba wears typically include chains, lockets of deities, rings and bracelets. According to him, all his gold chains are crafted by renowned jewellers in Delhi and none of them weighs less than 500-750 grams each. He also owns 21 gold lockets of deities, gold armlets and a Rolex watch that weighs around half a kilogram and is valued around Rs 27 lakh. He explains, 
Initially I used to wear 2-3 grams of gold ornaments but today I wear kilos of gold ornaments. I have never asked for any contribution or loan for these ornaments, I have contributed my own money for buying them. 
Herds of disciples flock to see the Baba on his pilgrimage every year. He travels with a police cover and personal bodyguards to keep the disciples at bay and ensure security.