Saudi Arabia has promised "urgent" action to resolve the plight of some 2,500 Indian workers stranded without money in the kingdom after a plunge in oil prices sparked construction layoffs.
Labour Minister Mufarrej al-Haqbani issued orders to allow the Indian workers "to immediately transfer their kafala (sponsorship) and renew their residencies," the Okaz daily reported on Wednesday. Haqbani's orders also ease restrictions on workers leaving the kingdom, Okaz quoted ministry official Abdullah al-Alyan as saying.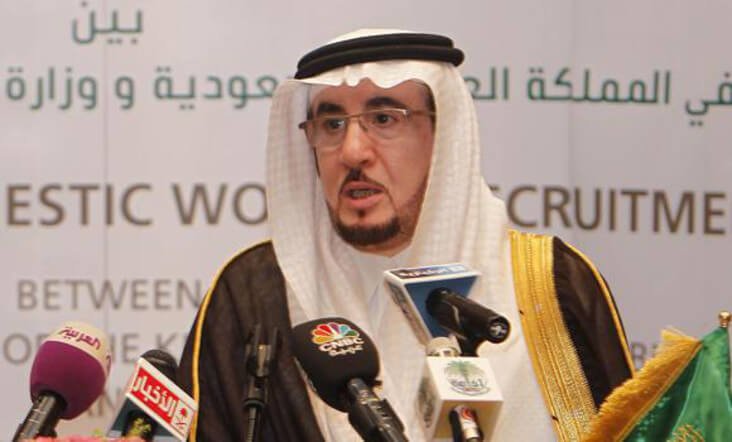 The kafala system, applied on foreign workers in Gulf countries, restricts most employees from moving to a new job without their boss's consent before their contracts end, leaving many trapped. It has been criticised by rights groups as a form of bonded labour or even slavery.
Alyan's announcement comes as India's minister of state for external affairs V.K. Singh arrived in the Saudi city of Jeddah Wednesday, after New Delhi said it was negotiating to repatriate thousands of migrant workers who have lost their jobs and were left with no money to return home.
Here's what Minister of State for External Affairs General V.K. Singh tweeted: 
Asian activists and officials have said that thousands of jobless Indians, Filipinos, and Pakistanis are stranded and destitute in Saudi Arabia following the construction layoffs. Some of them have been forced to beg or sift through garbage to survive after going unpaid for months, according to officials.
But Alyan did not mention thousands of Saudi-based Filipino and Pakistani workers and dismissed as "rumours" that around 10,000 Indian workers had been left to starve.
Alyan said the "immediate and urgent action" was to resolve the issues of "2,500 Indian workers from Saudi Oger who have faced difficulties due the delays in their salaries" and cut-offs in electricity and food supplies from their camps.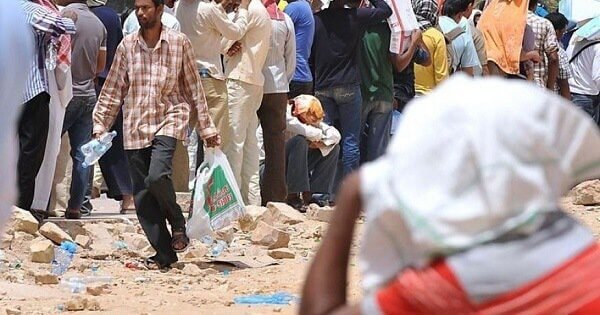 Sources in March said that delayed receipts from the government, whose oil revenues have dropped significantly over the past two years, left employees of construction giants struggling while they wait for salaries.
Saudi Oger, the once-mighty construction giant led by Lebanon's billionaire former prime minister Saad Hariri, is among the affected companies.
It employs around 50,000 people of various nationalities.
(Feature image source: AFP)