It was world Wi-Fi day on Monday and Google India used this opportunity to reveal that 1.5 million Indians are now "enjoying" high-speed wireless broadband experience across 19 stations in India. 
"We're only at approximately 20% of the roll out schedule for this year, the response has been phenomenal," said Google India in its blog.
In January 2016, Mumbai Central became the first railway station in India to get Google's free Wi-Fi service. It's been six months since then and Google has installed internet facility at 18 more stations.
Last week, the tech giant rolled out the network at four of India's "largest" stations – Sealdah, Lucknow Jn, Lucknow and Gorakhpur Jn. The initiative called RailWire, which is set to expand the service to 100 of the busiest stations in India by the end of 2016, promised better speed than most free WiFi services provided by the government.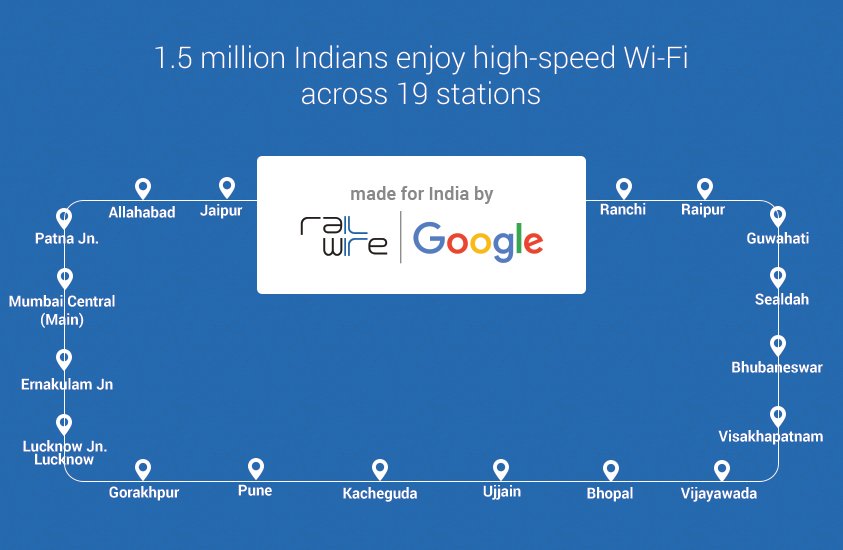 Here are some interesting analysis which Google revealed: