Soon government officials may have to wear khadi clothes on Fridays thanks to a proposal by the Khadi & Village Industries Commission(KVIC) to promote hand-spun fabric. However, it is yet to be approved by the government.
The Commission has appealed to government employees to wear khadi clothes once a week to promote its production and help small weavers of the country, says this report by The Times of India.
"We are discussing this with the government and we will make an appeal. Employees can wear it to work on just one day," KVIC chairman VK Saxena said to the newspaper.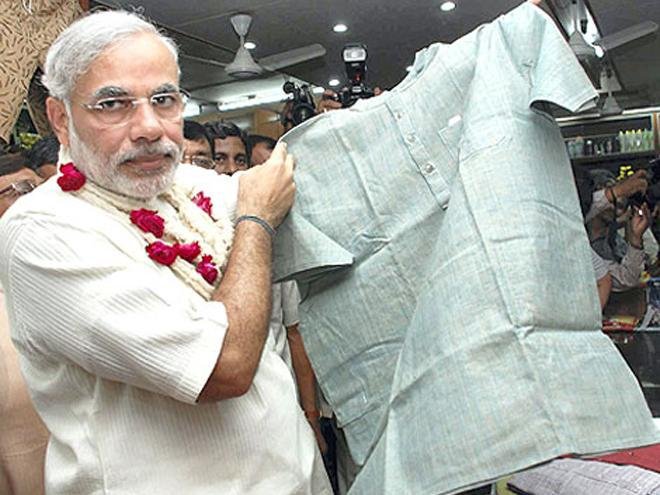 Officials of KVIC believe that there will be a significant rise in sales if every employee will buy one khadi garment as there are 35 lakh employees currently, the report adds.
To retail high-end at some outlets, KVIC is also entering into tie ups with companies such as Fabindia and Raymond.
A few days ago, Air India and JK Cements group decided to adopt khadi alone for uniforms for its staff in its various plants and also for students studying in its schools and colleges across the country.
Speaking about the production of khadi in the country, Union Minister Kalraj Mishra had announced that the production will cross Rs 1,300 crore in 2016-17 and create 19.5 lakh jobs. He also stated that Rs 340 crore has been allocated to khadi and Village Industries Commission in the Union Budget.
He also said that Village Industries production is expected to cross Rs 45,000 crore during 2016-17, creating employment for more than 163 lakh persons.
(With inputs from PTI)